THE AMERICA FIRST NEWS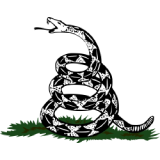 Oct 3, 2023  |  
0
 | Remer,MN
Sponsor: 
WISH-TEXT.COM
 Craft Personalized Messages With Ease! Wish It? Text It!
Sponsor: 
WISH-TEXT.COM
 Craft Personalized Messages With Ease! Wish It? Text It!
---
---
It's been more than a decade since Hillary Clinton set up a private email server for "the convenience" of using her personal Blackberry instead of carrying a separate work device.
Since then, various federal agencies have developed warnings and prohibitions against public officials using third-party communications systems lest they run afoul of federal records laws.
But it continues to happen.
The latest culprit: Department of Homeland Security Secretary Alejandro Mayorkas.  
Records recently disclosed by DHS to our organization, Americans for Prosperity Foundation (AFPF), reveal that, on at least one occasion, the agency's assistant secretary for public affairs sent work-related business to Mayorkas' unsecure personal email account last year, with Mayorkas replying back using that account.
The email focused on a "press roundup" of media coverage, most of which was redacted as too sensitive to release.
Why a high-ranking DHS communications official would have corresponded with the secretary at a private address remains unknown, but the ease of this action suggests they may have done it before.
US Secretary of Homeland Security Alejandro Mayorkas used his unsecure personal email account last year in correspondence with a member of his staff in violation of Federal regulations.
AFP via Getty Images
As the Clinton case illustrates, public officials using private email and messaging apps for government business is nothing new.
Some do it, perhaps, to evade transparency obligations, others simply for convenience. 
Just last month, for example, the Defense Department's internal watchdog released a report finding Defense personnel used unauthorized mobile applications for official business, including apps that automatically delete messages. 
Because private accounts are not generally subject to federal records laws – and cannot be easily searched via agency records tools – these unofficial communication channels essentially operate in a cloak of secrecy.
And convincing a federal judge that private accounts hold official records is difficult, making them challenging to recover.  
Hillary Clinton's use of personal email devices for official public business became the cause celebre of her 2016 presidential campaign and quite possibly cost her the election.
AP
The records about Mayorkas were disclosed and confirmed to AFPF under the Freedom of Information Act (FOIA) as part of our ongoing investigation and lawsuit concerning the Disinformation Governance Board.
DHS insists it has no reason to believe there are any more emails from the Secretary's private account. Perhaps. But the full extent of the Secretary's use of private email has yet to be determined.
What's most noteworthy here is that evidence of the secretary's use of unofficial communication channels arose in the context of the now-disbanded Disinformation Governance Board. 
DHS publicly announced the creation of the Board last April as part of an effort to "coordinate countering misinformation related to homeland security, focused specifically on irregular migration and Russia." 
Former Homeland Security Secretary Jeh Johnson had his emails hacked in 2015 after being granted an exemption from bans on using private email accounts on DHS computers.
Getty Images
Development of the Board proved to be controversial, and raised concerns about violation of the First Amendment and speech suppression. 
In fact, DHS failed to detail why it had the authority to even set up such a Board, as well its overall goals, mission and mandate.
These red flags led to skepticism from groups across the ideological spectrum, including the American Civil Liberties Union, the Knight First Amendment Institute, the Heritage Foundation and Republican members of Congress.  
These concerns were clearly heard and DHS first paused the Board in May before terminating its charter in August. 
The Department of Homeland security has been at the center of multiple recent instances of personal email and communications devices being used for government business.
AFP via Getty Images
Mayorkas' receipt of work-related email in his personal account may have been a one-off incident, but this seems unlikely given federal officials' track record and the general lack of transparency at the DHS.
That's why AFPF filed another FOIA request last month to find out exactly how frequently Mayorkas is using his private email for government business, either intentionally or because other agency officials are messaging him.
DHS failed to respond to this request, which forced us to file yet another lawsuit last month to secure release of the requested records. We are still waiting for an answer.
This isn't the first time Mayorkas and the DHS have had issues with the use of private email.  
Back in 2014, the DHS banned the use of private-mail for personal use on agency computers, but granted waivers on a case-by-case basis to top leadership personnel, including then-Secretary Jeh Johnson and current secretary Mayorkas, who was then the head of US Citizenship and Immigration Services. 
The government never explained why these exemptions from DHS policy were even entertained. 
The uncovering of the potential email violations was revealed in connection with the now disbanded Disinformation Governance Board, which folks from all political spectrums worried could infringe on free speech.
Shutterstock
The DHS ultimately revoked the exemptions after they were revealed by the media, but cybersecurity experts at the time noted how any private email use created serious security vulnerabilities. 
Transparency advocates likewise voiced concern about the moral hazard of letting agency leadership use private email to correspond amongst themselves, especially when it could lead to the comprising of federal records. 
Which is exactly what happened later in 2015 when the private emails of Johnson and then-CIA Director John Brennan were hacked.
Johnson was later forced to also review 26,000 of his private emails to make sure he turned over all official records to DHS.  
Former CIA chief John Brennan also experienced an email hack, yet one more reason why the correspondences of government officials have under such intense scrutiny.
REUTERS
It's because of situations like these — both the improper use of private emails along with dubious government programs threatening free speech — that tools such as the FOIA have become so essential in preventing impunity.
Because from Clinton a decade ago to Mayorkas more recently, the track record of federal officials proves they may not always deserve the benefit of the doubt. 
Ryan Mulvey is policy counsel and Kevin Schmidt is director of investigations at the Americans for Prosperity Foundation.  
Note: You can use @chatbot mention tag to interact with ChatGPT language model in comments. Neither your comment, nor the generated responses will appear in "Comments" or "News & Views" streams.