THE AMERICA ONE NEWS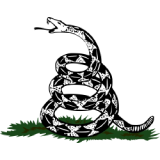 Dec 11, 2023  |  
0
 | Remer,MN
Sponsor: 
WISH-TEXT.COM
 Personalized AI Greeting and Sympathy Cards for the Social Media.
Sponsor: 
WISH-TEXT.COM
 Personalized AI Greeting and Sympathy Cards for the Social Media.
---
---
The Nets have genuine interest in trying to pry Damian Lillard away from Portland. 
But it brings up a debate that is far more nuanced than simply saying the Nets should or shouldn't attempt to trade for the Trail Blazers star.
That's overly simplistic.
One can't do the Lillard calculus without all the variables. 
Is this summer the right time for the Nets to get back into the superstar business?
Is Lillard the right star to pursue? And at what cost? 
There is an argument that as great as Lillard is, he would not single-handedly lift the Nets into contention.
Though their 13-15 mark after the trade deadline and their first-round playoff exit imply that's likely true, he surely would bring them a lot closer — depending on what is required to acquire him. 
The Nets have genuine interest in Damian Lillard.
AP
The Nets don't have control of their own draft picks thanks to their 2021 trade for James Harden, but they also have no incentive to rebuild.
General manager Sean Marks said their plan is to compete, and there's no doubt Lillard would help with that. 
Since the 1990-91 season, 30 of 32 NBA champions have been led by a past or future MVP.
Though Lillard doesn't have an MVP award, he does bring the scoring punch and shot creation that the Nets desperately need. 
"I look at our team kind of as Milwaukee without Giannis [Antetokounmpo] in a sense," said Spencer Dinwiddie, pointing to the presence of Mikal Bridges, Nic Claxton and even Ben Simmons. "But we don't have Giannis." 
And they aren't likely to get him.
But do they have enough to get Lillard?
And should they try? 
It's easy to forgive the Nets and their fans if they are gun-shy about chasing another star so soon after Kevin Durant and Kyrie Irving brought more drama than victories and imploded spectacularly.
The Nets won just one playoff series since their 2019 arrival, with suspensions and controversies becoming the norm. 
But that's one of the biggest reasons Lillard is so enticing.
Damian Lillard has shown that he's a low-maintenance star.
Getty Images
Every one of the Big 3 demanded out of Brooklyn within a single year.
If Lillard has shown — sticking with a Portland franchise that has made one conference finals in his 11-year career — it's that he's loyal and low-maintenance. 
Lillard also works out with Bridges in the summer and calls him his favorite small forward.
They'd provide the Nets with a potent 1-2 scoring punch. 
There are valid concerns about Lillard's age.
He'll turn 33 before next season, and his skills will invariably erode.
Every player's do eventually. 
Damian Lillard will turn 33 before next season.
AP
But Lillard was named third team All-NBA this season, and averaged a career-high 32.2 points.
He still has plenty of sand left in his hourglass, the trick is determining just how much. 
Keep up with the most important sports news
Sign up for Starting Lineup for the biggest stories.
The Post asked both Kenny Smith and Reggie Miller about the wisdom of the Nets pursuing Lillard, and both advocated such a move. 
"Any time that you can get a player who is top three in his position, you have to try to do that," Smith said. "There's top three players in their position, and there's generational talent. If you have an opportunity to get either one of them at any stage of their career, you have to go for it. … They don't have that yet, so yeah, if that's available, that's the goal." 
Miller worked the Nets' first-round playoff loss to the 76ers for TNT and saw how much they needed a scorer like Lillard. 
"I said to myself: If they had a true No. 1, this would be a different team," Miller said. "You'd discuss Brooklyn in a different light … whomever that No. 1 may be — you mentioned Damian Lillard. 
"I personally believe each team [needs one]. … Every team has a dog, a guy you throw the ball to go win the game. Brooklyn doesn't have that type of player. If they did … we'd be looking at them different. And it's New York, you've got to have a marquee player in that city. So if you get a chance to go get a No. 1 and build around that No. 1, then you go do it." 
But at what cost? 
Lillard can be an unrestricted free agent in three years.
Would he even re-sign?
Even if he would, he would make an estimated $58.5 million in 2025-26 and an eye-watering $63.2 million the season after that.
Yes, the increase in TV revenue will somewhat mitigate that, but that's an unacceptable sum if his average plummets, say, 10 points in a season when he would be 36. 
Damian Lillard can be an unrestricted free agent in three years.
AP
Nets owner Joe Tsai has proven himself willing to foot a huge luxury-tax bill to build a superteam, but would he spend that for a second-round exit? 
And the Nets wouldn't have to just pay Lillard, but Portland.
The Blazers are intent on keeping their star (they're willing to trade the No. 3 pick for a veteran to appease him) and will have plenty of competing offers for the point guard.
He has been linked with the 76ers, and others would line up with bids. 
What would a Nets bid have to look like? 
The Nets have the fourth-most draft capital through 2029, and Portland would look to mine that.
If Durant fetched four first-round picks, the Blazers would likely start there.
They would try to begin the roster-plucking with Bridges, though that probably would be a non-starter. Next likely would be Claxton as the centerpiece.
In order to keep Bridges, the Nets would instead need to include either Simmons for salary-matching purposes (with more sweeteners to make it palatable for Portland) or a pair such as Dinwiddie and Royce O'Neale. 
Could they include Dorian Finney-Smith to keep Claxton, a perfect defensive complement for Lillard? Could they land him, and moreover, should they? 
That's what they'll spend the next month or two determining.