THE AMERICA FIRST NEWS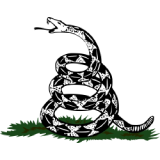 May 29, 2023  |  
0
 | Remer,MN
AM1.NEWS
The American Majority
The go-to-site for the news WE read. @am1_news
The go-to-site for the news WE read. : Created and operated in USA. Contact : support@am1.news : @am1_news
AM1.NEWS: The go-to-site for the news WE read : Contact: support@am1.news : Twitter @am1_news: The Internet of Us™ : AM1.NEWS
---
---
To prepare for the release of "Scream VI," Dermot Mulroney joined Instagram for the first time — and said he is trying to not fall victim to online mania.
"It's like a weird relationship, right? I mean, it takes over your brain at first. So then you go, 'Oh, I'm not gonna let this take over' … And then you're in like phase two," the actor told The Post ahead of the film's March 10 release.
"So I'm in like phase four where I could give a rat's a– about it right now. But then like, 'Oh, my gosh, somebody liked it.' Before, you know it, your brain's triggered again."
When he's not online, the 59-year-old actor is adding more horror movies to his resume after a very successful rom-com run.
But he still has a passion for on-screen romance.
"They kind of went away for a little bit," he said. "We're hoping they're on their way back, and I'm planning to do my part on that."
Dermot Mulroney plays a detective in "Scream VI."
Philippe Bossé
The actor left his mark with roles in classic romantic comedies like "My Best Friend's Wedding," "The Wedding Date" and "The Family Stone."
"But after that, I'm not in any. That's it. So I still have a lot more to do," he said. "I'll get some coming your way."
The one he gets asked about the most is 1997's "My Best Friend's Wedding," where he starred opposite two leading ladies, Julia Roberts and Cameron Diaz — both of whom became close pals.
Mulroney is still close with his "My Best Friend's Wedding" costars Julia Roberts and Cameron Diaz.
©TriStar Pictures/Courtesy Everett Collection
"Julia and I are still friends … and God, I love her," he said. "And Cameron too, we'll text from time to time. We're besties, lifetime, nothing to be done about that."
Fans still pine over his sultry side.
The scene in 2005's "The Wedding Date" where he pushes Debra Messing up against a car and whispers in her ear, has ladies still gushing on social media — which he humbly chalked up to being one of those "things that seem to have emerged later on in ways that are unexpected."
Women still gush over Mulroney's swoonworthy performance in "The Wedding Date" opposite Debra Messing.
©Universal/Courtesy Everett Collection
Mulroney's affinity for scary movies is to be expected — since he was born on Halloween.
"In a way, it's my birthright, I think," he said.
His wife, Italian cinematographer Tharita Cesaroni, on the other hand, is not a fan of being frightened.  
"I don't think she'll probably even see this movie because I know what her tolerance is," he said of 'Scream VI.' "She can't even look at half of the posters."
Mulroney's wife, Tharita Cesaroni, is not a fan of horror films.
FilmMagic
The project — the first in the slasher series to be set in New York — also marked his reunion with another female costar, Courteney Cox.
The pair shared the screen in 2003, when Mulroney had a guest-starring role on "Friends," where he played Gavin, Jennifer Aniston's love interest.
Although he was only in the show for three episodes, he, once again, left a lasting impression — which he witnessed firsthand when the beloved sitcom was added to Netflix in 2015.
"I'm hearing 'Gavin, Gavin' from across the gas station … I couldn't think of what character they were referring to," he said.
Note: You can use @chatbot mention tag to interact with ChatGPT language model in comments. Neither your comment, nor the generated responses will appear in "Comments" or "News & Views" streams.