THE AMERICA ONE NEWS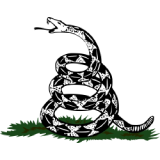 Nov 29, 2023  |  
0
 | Remer,MN
Sponsor: 
WISH-TEXT.COM
 Personalized AI Greeting and Sympathy Cards for the Social Media.
Sponsor: 
WISH-TEXT.COM
 Personalized AI Greeting and Sympathy Cards for the Social Media.
---
---
A pair of pro-Israel Borough of Manhattan Community College professors are under investigation by the school — for daring to publicly criticize its pro-Palestinian programming.
Assistant mathematics professor Avraham Goldstein and a colleague, who requested anonymity, spoke out over events organized by the school's Social Justice and Equity Centers, which hosted a lecture in March that discussed "the structure of apartheid" in Israel and an exhibit featuring a display ripping it for "settler colonialism, military occupation, land theft, and ethnic cleansing."
BMCC, which is part of the City University of New York system, apologized for the display, but last month, its Office of Compliance and Diversity told the professors they were being investigated for speaking to the press over the school's March events.
"It is evident to me that this investigation against us is a retaliation by CUNY Administration for our activity — for us publicly complaining about the antisemitic events on BMCC campus, and for our complaints against those responsible for these events," said Goldstein
An exhibit at BMCC ripped Israel for "settler colonialism, military occupation, land theft, and ethnic cleansing."
Twitter @SAFECUNY
The school said its probe stemmed from complaints by Nadia Saleh, the Social Justice and Equity Centers' then-multicultural center program coordinator, according to letters sent to the professors, copies of which were obtained by The Post.
In her complaints, Saleh accused the professors of harassing her by contributing to the news coverage of the March controversy, where outlets published false information based on her ethnicity and religion.
Saleh said she was additionally harassed by Goldstein over his sharing those articles on social media.
BMCC professor Avraham Goldstein said the school's investigation into him and another colleague is retaliatory.
Louis Chan
Both professors denied speaking with the press about Saleh, and Goldstein said he had shared a link to a United With Israel article to thank them for their coverage.
"I was interviewed about what I saw, the journalists quoted me and then wrote whatever they wanted," Goldstein said.
News of the BMCC investigations came just months after another CUNY school, Kingsborough Community College, launched investigations into a pair of its professors after they filed complaints about antisemitism at their campus, according to news reports.
"I think CUNY is doing something very methodologically premeditated: They're sending a very strong message that if you're a Zionist Jew, you're not allowed to file a complaint," said Jeffrey Lax, a KCC professor investigated by CUNY.
CUNY has been engulfed by a slew of controversies surrounding Israel and antisemitism in recent years. 
In May, CUNY Law School came under fire after a commencement speaker, Fatima Mousa Mohammed, torched Israel for its treatment of Palestinians, which CUNY Chancellor Felix Matos Rodriguez and its board of trustees later denounced as hate speech. 
Last year, Matos Rodriguez was noticeably absent when staff and students testified to the City Council about rampant antisemitism plaguing CUNY.
CUNY professor Jeffrey Lax says the university system is trying to scare pro-Israel professors so they won't file complaints.
"Everything going on right now with the Jews [at CUNY] has a one-word answer: Orwellian," said former CUNY trustee Jeffrey Wiesenfeld. 
"This is chaos," he added. "It's a sad joke on students and a sad joke on professors who want to teach and don't want to be discriminated against." 
CUNY and Saleh did not immediately respond to requests for comment.