THE AMERICA FIRST NEWS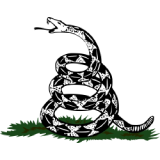 May 29, 2023  |  
0
 | Remer,MN
AM1.NEWS
The American Majority
The go-to-site for the news WE read. @am1_news
The go-to-site for the news WE read. : Created and operated in USA. Contact : support@am1.news : @am1_news
AM1.NEWS: The go-to-site for the news WE read : Contact: support@am1.news : Twitter @am1_news: The Internet of Us™ : AM1.NEWS
---
---
The Denver-area strip club where Memphis Grizzlies guard Ja Morant live streamed himself flashing a gun is owned by the wife of the town's mayor — and in recent years has become the site of bloody violence despite its A-lister clientele.
Founded in 1982, Shotgun Willie's in Glendale, CO, is majority-owned by Deborah Dunafon, 72, wife of Mayor Mike Dunafon, 68 according to records and public profiles.
The jiggle joint claims to be "the perfect destination for the modern gentleman looking to blow off some steam," according to its website, with 200 bombshell entertainers that have lured the likes of CeeLo Green, Dave Chapelle, and Denver Broncos and Nuggets players.
Yet even with its high-profile ownership and deep-pocketed customers, Shotgun Willie's has found itself in the crosshairs of tragedy and controversy.
Shotgun Willie's bombshells have lured several A-listers like CeeLo Green, Dave Chapelle and more than one Denver Bronco.
Google
Deborah Dunafon (right), the majority owner of Shotgun Willie's, is married to the mayor of Glendale, CO, Mike Dunafon.
Blacktie Colorado
Ja Morant had live streamed himself flashing a gun in the club's VIP room.
Twitter DJ Akademiks @Akademiks
"We've had a lot of drama at that club, and we've had two people killed at that club," said an insider. "We're not dirty … we want to keep it safe, but I think there's some neglect going on there for sure."
A 2020 stabbing at the club left two dead, including the unhinged attacker, and three injured. A Kroger executive died during a 2019 fistfight — after an employee allegedly put the man in chokehold.
"I've definitely seen more fights there than I have at any other club," one dancer said. "It's just the scene there."
An insider believes that Shotgun Willie's has seen a lot of neglect, leading to a spate of bloody violence on site.
Twitter @ShotgunWillies
Several people have died at the club in recent years, including a Kroger executive.
Twitter @ShotgunWillies
Glendale police investigated Ja Morant after the incident, but concluded there was not enough evidence to charge him.
Getty Images
In a tragic irony, the lawyer defending the strip club in a wrongful death lawsuit filed by the Kroger executive's family died in a club employee's car in Shotgun Willie's parking lot last October, shortly after he stopped by to play cards and get drinks with a dancer, a local CBS affiliate reported.
The lawyer appeared extremely intoxicated to the dancer, prompting a staff member to take him home, before bringing the lawyer back to the club and monitoring him in his car. He later stopped breathing or responding, and paramedics transported the lawyer to a hospital, where he was pronounced dead.
"We've been around 40 years, so from time to time, stuff happens," Deborah Dunafon said. "The past couple years has been nothing."
Given the club's bloody history, the fact that Morant was flaunting a gun around the girls in the VIP room outraged the staff.
Dancers were outraged that Ja Morant was somehow able to flash a gun in the VIP room.
Twitter @ShotgunWillies
"We've already had a shooting and a stabbing … one of our door guys was in the hospital for 6 months," a second dancer fumed. "The fact that [Morant] didn't get patted down by our security before he came in pissed everyone off."
Glendale police investigated Morant after he live-streamed himself flashing a gun in the club, but determined there was not enough evidence to charge him with a crime.
Deborah Dunafon told The Post that Morant was checked by security before entering the club, but noted that he was accompanied by his own professional guards who may have been armed.
"He did not come in with a gun," she said.
Mayor Mike Dunafon brushed off concerns about Morant flashing a gun in an interview with The Post, calling him "a gentleman" and blasted the violence at Shotgun Willie's and his city as being part of a "systemic" problem across the country.
Note: You can use @chatbot mention tag to interact with ChatGPT language model in comments. Neither your comment, nor the generated responses will appear in "Comments" or "News & Views" streams.