THE AMERICA FIRST NEWS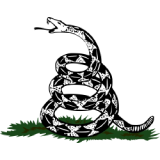 Sep 29, 2023  |  
0
 | Remer,MN
Sponsor: 
WISH-TEXT.COM
 Craft Personalized Messages With Ease! Wish It? Text It!
Sponsor: 
WISH-TEXT.COM
 Craft Personalized Messages With Ease! Wish It? Text It!
---
---
She's cooking up a reputation as social media's chef to the super-rich.
Like any good influencer, Brooke Baevsky needed a schtick — something signature to score clicks likes, and follows.
So, the Los Angeles-based 27-year-old, who works as a private chef, settled on the idea of creating deluxe versions of everyday dishes.
The goal: Every ingredient should be the priciest she could find at Erewhon, the only-in-LA supermarket which makes Whole Foods look like the Dollar Store.
Baevsky started with lunchbox staples like the PB&J, creating a $200 riff made from $25 fermented gluten-free buckwheat bread and countless superfood powders sprinkled on top — it's wellness-obsessed LA, after all.
And forget Smucker's. She cooked up a custom jelly from fruit and Ophora, the woo-woo water with countless wellness claims that cost $14 a bottle.
"I used to do the overpriced content as a parody," Baevsky said. But then wealthy clients saw it and wanted the expensive dishes for themselves.
Martin Ehleben
"People swear by it for improved sleep, but I've not experienced that," she told The Post with a laugh. "It tastes like water to me."
Her fun, clickbaity videos of these OTT VIP dishes have achieved what she'd hoped: Thanks to their virality, her follower tally is over 182,000 on Instagram and almost 300,000 on TikTok now.
But the spoofs had an unexpected IRL impact. 
"I used to do the overpriced content as a parody. But clients saw it and thought it was so funny, they asked me to make it for dinner," she said.
The chef is accustomed to cooking for every type of diet restriction in LA.
Chef Bae/ Instagram
Suddenly, the Massachusetts native and natural foods specialist had an entirely new career sparked by her social media fame-chasing: Dreaming up six-figure dishes for wealthy Angelenos as a winking way to impress their friends.
As a result, Baevsky recently staged a $1,500 ice cream sundae bar for one client's party.
"I used every superfood snack topping you could think of, and made things like raw honey cacao brownies using heirloom cacao," she explained.
Another asked her to upgrade a pizza, and she managed to boost the cost to $2,000 — or around $450 a slice.
In one popular post, Baevsky made a $200 peanut butter and jelly sandwich.
Chef Bae/ Instagram
It was drizzled with honey overnighted from New Zealand, $300 of caviar, and fifty bucks' worth of raw almonds.
Baevsky's always careful to record herself prepping these dishes, TikTok-style.
"[Followers] always want to see how it's made, see me checking out at the supermarket with the toppings for that pizza," she said.
Another client, an actor, had a birthday party on a yacht and asked Baevsky to decorate every dish, including the tomahawk steaks, with 24-karat gold.
"He wanted to make a show and impress people so it would be on his guests' social media stories. It's the same [motive] as why would you take a private plane to Vegas with your friends, or want a bottle of alcohol with sparklers in it," she said. "They want people to share it on social media, but not tag the celebrity, for privacy."
Baevsky made her own jelly for the PB&J using water that costs $14-$25 a bottle.
Chef Bae/ Instagram
Indeed, requests for gourmet Goldfingering have become so commonplace that Baevsky now keeps a stash of gold leaf in her kitchen at all times.
"They're in the drawer that's half gold sheets, half tea bags," she revealed.
It's an unlikely profile for a woman whose path to cooking was sparked by her own family's food issue — including allergies to peanuts, peas, dairy, and soy, plus a case of Celiac disease.
"We have every dietary need under the sun," she said.
So Baevsky started experimenting with food as a child, keen to make delicious dinners that the entire family could enjoy.
The chef regularly shops at Erewhon, the notoriously pricey Los Angeles grocery store.
Chef Bae/ Instagram
She eventually ended up at a holistic nutrition program in culinary school, focusing as much on gut health as good technique. 
Vegan cheeses became a specialty.
"If someone tells the celebrities in LA that cheese doesn't come from nuts, I'll be out of a job," she joked.
Baevsky arrived in LA last year and quickly scored business by word of mouth.
One actor had such a rigid training regimen — ultra-low-carb, no gluten, low fat, high protein, no seed oils — for a movie role that only a chef like Baevsky could tackle his meals.
She delivered grilled chicken with rice, avocado, and beets, plus a side of turmeric-spiked bone broth.
Baevsky got a lot of attention for making $2,000 pizzas for clients.
Chef Bae/ Instagram
Gold flakes pushed the pizza to even pricier heights.
Chef Bae/ Instagram
One nutrition-boost trick Baevsky uses with athlete clients like 49ers running back Christian McCaffrey?Blending chicken breasts into their smoothies.
"It gets a ton of protein into their diet without an over-emphasis on whey," she said.
Catering high-end dinner parties, the chef quickly learned about those she calls the "peepers."
"They're the people who don't want to seem like a nuisance, but it's 'peep peep' over at my waiters," she said with a laugh. 'They start saying 'I don't eat cold food, I'm Whole 30, I don't eat refined sugar, I'm vegan.'"
According to Baevsky, clients who say they "eat everything" often don't.
Chef Bae/ Instagram
Meanwhile, clients who breezily say "Oh, I eat everything," she warns, usually mean the opposite.
Baevsky now keeps emergency stashes of gluten-free gnocchi, dairy-free pesto, and the like on hand at every gig.
Another lesson she learned quickly on her arrival out west: Find yourself a truffle and a caviar concierge.
They're the elite catering world's answer to a drug dealer, summoned by text and arriving on a bike with a bag —inside it, there's a $600 truffle tuber ready to shave.
One of the ingredients that really ups the ante — and the cost — of fancy dishes is honey overnighted from New Zealand.
Chef Bae/ Instagram
Baevsky is known to add generous helpings of caviar to meals.
Chef Bae/ Instagram
"This one guy, he delivers truffles all around Beverly Hills — the cost is astronomical, but he does it on demand," the chef said, "I have a very well-known royal family who still want truffles, even when they're not in season — tons of it — so I might order white truffle oil from him, too."
Baevsky's social media isn't her only brush with fame.
She's appeared on "America's Test Kitchen: The Next Generation" and "Chopped," placing second in her episode.
As a result, the Culpo sisters of TLC fame created an at-home version of the same challenge for her when she arrived to cook: Make dinner with couscous, sea moss gel, harissa paste, and fennel, they said.
Baevsky (second from left) has appeared on "America's Test Kitchen: The Next Generation" (above) and "Chopped."
©IMDb TV/Courtesy Everett Collection
She whipped up a pomegranate chicken and sloshed the trickiest ingredient, that gel, in the sauce.
The toughest challenge of all, though, has been adapting her cooking for an entirely new clientele — pets, specifically dogs.
"These dogs have very strict diets. They might get subscription food delivered fresh, or one of them eats antibiotic-free, local farm-raised hot dogs from Farmshop in Brentwood a couple of times a week," Baevsky explained. "It's hysterical."
She might make doggie treats sometimes but is likelier to be asked to cook something that both owner and Rover can enjoy.
"If a client will be gone later in the week," Baevsky revealed, "they'll ask me to make dinner dog-friendly, so the leftovers can be fed to them."
Note: You can use @chatbot mention tag to interact with ChatGPT language model in comments. Neither your comment, nor the generated responses will appear in "Comments" or "News & Views" streams.