THE AMERICA FIRST NEWS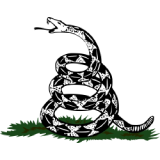 Oct 3, 2023  |  
0
 | Remer,MN
Sponsor: 
WISH-TEXT.COM
 Craft Personalized Messages With Ease! Wish It? Text It!
Sponsor: 
WISH-TEXT.COM
 Craft Personalized Messages With Ease! Wish It? Text It!
---
---
ONE OF the best movie quotes of all time comes from Maxwell Scott at the end of "The Man Who Shot Liberty Valance," and it goes something like this: "When the legend becomes fact, print the legend."
If only we could. Two of the best sports stories I've ever heard, sadly, are untrue.
One involved Rickey Henderson, who, as a Met, played with John Olerud, a first baseman who famously wore his helmet in the field because, as a college player, he'd suffered a brain aneurism. A few years later, Rickey wound up in Seattle, where Olerud was again his teammate. Rickey saw Olerud wear his helmet onto the field.
"Hey!" Rickey is said to have said, "I used to play with a dude in New York who did that!"
Sadly, that turned out to be apocryphal, as Olerud confirmed a few years ago at the New York Baseball Writer's dinner.
But, man, you sure want that to be true.
The other one? On Aug. 13, 1919, the great thoroughbred Man O' War lost for the only time in his 21-race career, to a horse named "Upset," and thus was one of the greatest terms in the history of sports created.
Rickey Henderson of the New York Mets leads off the base during a game. Henderson played for the New York Mets from 1999-2000.
MLB via Getty Images
Man O' War, prize-winning race horse, poses with his jockey.
Bettmann Archive
This is actually partly true: Upset did defeat Man O' War at Saratoga Race Track in the Samford Memorial — aided, by all accounts, by a starting barrier that cost Man O' War a couple of strides early in the race.
But the word "upset" as we know it actually dates to the 1870s. Upset did not invent the upset, he merely honored his name by beating Big Red that day.
As Charlie Brown might say: "Sigh."
Still, what Upset did to Man O' War became something of a template, because of all the things we enjoy about sports, seeing a legit, genuine upset remains the pinnacle.
This isn't quite so true if you happen to root for the team that is victimized by an upset.
While most of America went to bed Friday night composing odes and sonnets devoted to the Fairleigh Dickinson Knights, we can assume that the 40,000 or so students enrolled at Purdue or the 575,000 living Purdue alumni saw that 63-58 FDU win somewhat differently.
Fairleigh Dickinson Knights guard Joe Munden Jr. celebrates defeating the Purdue Boilermakers at Nationwide Arena.
USA TODAY Sports
This, of course, is the time of year when we tend to celebrate upsets, most of all because the NCAA Tournament is a perfect incubator for such things. The harsh truth is that over the long haul, great teams almost always beat the little guy in this event. We get some near misses, but the fact is, before FDU, 16 seeds were 1-150 all-time in the NCAA Tournament.
Fifteen seeds aren't quite as unusual, but it still shakes the world when a Princeton knocks off an Arizona, as the Tigers did Thursday, and it especially leaves a loud echo when a team like Saint Peter's does what it did last year, winning three times before running out of steam against North Carolina 40 minutes from the Final Four.
You just don't see those kinds of upsets in college football, though every now and again, you'll see an Appalachian State knock off a Michigan. Even then, App State was a two-time champ in FCS and Michigan was bound for a pedestrian 9-4 season.
The first upset that resonated for me was back in 1982 when Chaminade University of Hawaii somehow beat Ralph Sampson and Virginia in the regular season. It helped that my high school shared the same name.
(Though the college's nickname, the Silverswords, is much cooler than Flyers.)
Saint Peter's Jaylen Murray, left, and Latrell Reid celebrate after their team won a college basketball game against Purdue in the Sweet 16 round of the NCAA tournament on March 25, 2022.
AP
It's hard to consider anything that happens in pro sports an upset because, as Buck Showalter and a thousand managers before him like to point out, "The other guys are getting paid, too." The '69 Mets are about as close as you can get to qualification.
The exception to that rule has to be Buster Douglas who, it is true, was going to be paid for fighting Mike Tyson in Tokyo on Feb. 11, 1990, no matter what happened, but it also seemed conceivable that Tyson could blast Douglas back to Kingdom Come. So the upset wasn't just that Douglas made it out of the ring in one piece, but he actually beat the Baddest Man on the Planet.
Maybe we should've started a campaign then to call all such future surprises "Busters."
Note: You can use @chatbot mention tag to interact with ChatGPT language model in comments. Neither your comment, nor the generated responses will appear in "Comments" or "News & Views" streams.