THE AMERICA ONE NEWS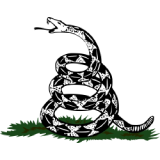 Dec 11, 2023  |  
0
 | Remer,MN
Sponsor: 
WISH-TEXT.COM
 Personalized AI Greeting and Sympathy Cards for the Social Media.
Sponsor: 
WISH-TEXT.COM
 Personalized AI Greeting and Sympathy Cards for the Social Media.
---
---
New York City's finest suffered 32% more injuries by violent perpetrators so far this year than last, troubling new NYPD data shows.
From Jan. 1 to March 31, citywide, 1,251 on- and off-duty cops were hurt by people using physical force against them, compared to 949 in the first quarter of 2022. 
The majority of officer injuries – 1,179 – were minor, but 47 were considered "substantial" and required treatment at a hospital, and 25 were seen as "serious" enough to warrant admission to a hospital. 
One NYPD Transit Bureau cop who was injured this year said he's not surprised the number of officers hurts in confrontations is up because cops are being pushed to make more arrests while suspects have little fear of ending up behind bars.
The 33-year-old officer and his sergeant were trying to arrest a subway fare evader at a station in January when the suspect violently resisted.
"As soon as I stopped him, he said 'F–k, you,'" recalled the officer, who spoke to The Post on the condition of anonymity because he wasn't cleared to talk to the media.
Two NYPD counter-terrorism police officers were being treated in an FDNY ambulance after an incident with a violent male in Manhattan.
William Farrington
"'I'm not giving you any other information,'" the scofflaw said, according to the officer. "At this point, I got in front of him I kept asking him for his I.D. He just pushed me out of the way because he felt he could get on the train without paying. My sergeant and I were trying to arrest him and he fell on me."
The officer received medical attention for a sore and swollen hand after the tussle and still feels the effects today, he said.
"Lawmakers aren't supporting us," the officer said. "We could be standing at the train station and they'll jump over the turnstile right in front of us. This is the atmosphere that was created [by lawmakers]."
A police officer was injured in a struggle during an arrest.
DCPI
In another recent, and disturbing, instance of violence against a uniformed member of service, Shanique Varlack, an NYPD officer from Queens, was whacked in the head with a glass bottle on April 17 by a crazed Bronx man while on the job near 231st Street and Broadway. 
Jose Garcia – who had 11 prior arrests at the time of the assault – had to be pulled away from Varlack by other officers in the caught-on-camera assault.
The 40th Precinct, which serves the Port Morris, Mott Haven, and Melrose neighborhoods in the Bronx, saw 40 officer injuries – the highest number of any precinct – in the first quarter of 2023, closely followed by the 46th Precinct, also in the Bronx, which recorded 37 officer injuries. 
A man was put into a patrol vehicle in the pouring rain while struggling with officers.
DCPI
The shocking "Use of Force" stats also reveal a 20% climb in the number of violent incidents between cops and perps overall, with 2,152 so far this year compared to 1,797 in 2022. 
Physical force was used by at least one party in 1,779 incidents where officers and subjects engaged, the use of a weapon came into play on 16 occasions, and firearms were involved 13 times.
Injuries to subjects, at the hands of the NYPD, also saw a 38% hike this year compared to last (913 vs. 661). 
NYPD officer smacked in the head with a bottle in caught-on-camera Bronx attack,
Joseph Giacalone, a retired NYPD sergeant and adjunct professor at John Jay College of Criminal Justice, blamed the spike in officer assaults on bail reform. 
"Criminals are emboldened. They know they're not going to Rikers. They know they're not going to face any real-time. So they just keep churning them out and the cops have to deal with it," he told The Post. 
"There's no way that [cops] can actually stay within the framework of that law and keep themselves protected and then take somebody into custody. It's just not doable. Unfortunately, these injuries and assaults on cops are just going to keep going up because it's not a fair fight." 
Police Benevolent Association President Patrick Lynch said criminals think they can fight cops and face "zero consequences."
"Not only that, criminals believe they can get the cop in trouble for taking action in the first place," he said. "Sadly, they're right. These assaults won't stop until lawmakers get serious about supporting the police officers who are trying to reclaim our streets from crime and disorder."