THE AMERICA ONE NEWS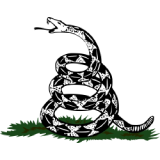 Dec 11, 2023  |  
0
 | Remer,MN
Sponsor: 
WISH-TEXT.COM
 Personalized AI Greeting and Sympathy Cards for the Social Media.
Sponsor: 
WISH-TEXT.COM
 Personalized AI Greeting and Sympathy Cards for the Social Media.
---
---
1. Miami is going from worst-to-first, at least in terms of its shocking offensive awakenings.
The Heat were dead last in the entire NBA in regular-season scoring (109.5 points), and were also bottom five in both field-goal percentage and 3-point shooting.
It's the reason why they were the only team in the Eastern Conference playoff field that had been outscored this season.
But Miami has looked like an entirely different team in the postseason: a competent one.
The Heat are leading the playoffs in scoring (124.0 points), field-goal percentage (.519) and 3-point shooting (.450).
That's how they beat the top overall seed and NBA title favorite Bucks in the first round, only the third time that has happened since the NBA-ABA merger in 1976.
2. Playoff Jimmy is real thing.
Jimmy Butler is leading the NBA in points (188), scoring (37.6) and win shares per 48 minutes (.293) in the playoffs after he attacked the Bucks' defense like they owed him money.
That isn't a new thing.
Jimmy Butler drives to the basket during Game Five of the 2023 NBA Playoffs against the Bucks.
NBAE via Getty Images
After he poured in 46 points in Game 4 and had a 42-point encore to close out Milwaukee in the next game, he now has nine 40-point playoff outings in just four seasons with the Heat.
That's one more than Dwyane Wade, Mr. Miami, had in 15 years there.
The Bucks barely tried to key on Butler (Mike Budenholzer, what were you thinking?), but knowing Knicks coach Tom Thibodeau, expect it to be priority No. 1.
3. Miami needs a Herro … and won't have him.
Tyler Herro had surgery on his shooting hand, and Miami hasn't had a ton of shot creation from anyone besides Butler.
In four games against Thibodeau's troops, Herro averaged 23 points on 50.7 percent shooting, 42.9 percent from deep.
He scored at least 21 points in five of his last six games against the Knicks — and now they won't have to face him.
Nobody else on the Heat bench creates off the dribble, or can counter the Knicks' wings.
4. The video room has become the incubation chamber for NBA head coaches, but it wasn't always that way.
As a matter of fact, it was never that way … until Spo made it so.
Erik Spoelstra — whom NBA GMs have voted three years running as the best coach in the league by a wide margin — started as the Heat's video intern in 1995 thanks to a favor from a family friend.
That has started a trend.
Tyler Herro walks backcourt during the first half of Game One of the Eastern Conference First Round Playoffs.
Getty Images
Former Knicks and Grizzlies coach David Fizdale started in the same gig two years later.
Budenholzer was video coordinator in San Antonio, as was ex-Charlotte coach James Borrego. Denver coach Mike Malone and Charlotte coach Steve Clifford both worked in the Knicks' video room.
5. Udonis Haslem wasn't Miami's first pick in its inaugural expansion draft, it just seems that way, after he joined the Heat in 2003 and never played anywhere else.
But with the venerable 42-year-old finally set to hang it up after 20 seasons in Miami, the team got him what any South Florida retiree gets: A rocking chair.
At the regular-season finale — his 879th game — Bam Adebayo and the team mascot, Burnie, presented Haslem with a Heat Culture chair, emblazoned with his three title seasons (2006, '12 and '13).