THE AMERICA FIRST NEWS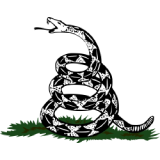 Sep 26, 2023  |  
0
 | Remer,MN
Sponsor: 
WISH-TEXT.COM
 Craft Personalized Messages With Ease! Wish It? Text It!
Sponsor: 
WISH-TEXT.COM
 Craft Personalized Messages With Ease! Wish It? Text It!
---
---
None of the schools that I attended ever had teachers willing to give out all A's and B's, so I'm not that type of grader.
While it's a nice sentiment that every team did a good-to-great job during the NFL draft, decades of evidence shows that's not the reality.
Some teams hit, some teams missed.
Here are The Post's immediate 2023 NFL Draft grades for every team, with a curve instituted for the first-, second- and third-round picks, and an emphasis on quality and value.
Grade: A+
Key Picks: Jalen Carter (DT, Georgia), Nolan Smith (Edge, Georgia), Tyler Steen (OT, Alabama), Sydney Brown (S, Illinois), Kelee Ringo (CB, Georgia)
Analysis: If Carter — rich with both talent and character concerns — hadn't slipped to No. 9, no one would've blinked if the Eagles had taken Smith. Instead Smith (Haason Reddick 2.0) slipped to No. 30, so a decade of defensive-line dominance will continue into the future. Ringo was the fifth Georgia product picked by the Eagles in the last two years.
Jalen Carter
USA TODAY Sports via Reuters Con
Grade: A
Key Picks: C.J. Stroud (QB, Ohio State), Will Anderson (Edge, Alabama), Juice Scruggs (C, Penn State), Tank Dell (WR, Houston)
Analysis: Stroud or Anderson at No. 2 was the debate for months. Answer: Stroud at No. 2 and trade up from No. 12 to No. 3 for Anderson. Fortune favors the bold and that was the biggest move of the draft. Dell caught 23 red-zone touchdown passes out of the slot.
Grade: A
Key Picks: Broderick Jones (OT, Georgia), Joey Porter Jr. (CB, Penn State), Keeanu Benton (DT, Wisconsin), Darnell Washington (TE, Georgia)
Analysis: After getting protection for their young quarterback — always a good idea — the Steelers drafted the son of one their greats to start the second round. Porter is physical, but only had one college interception. The 6-foot-7 Washington's drop to No. 93 is one of the great mysteries.
Quarterback C.J. Stroud poses for a picture with NFL Commissioner Roger Goodell after being selected as a No. 2 pick by the Texans.
AP
Grade: A
Key Picks: Deonte Banks (CB, Maryland), John Michael Schmitz (C, Minnesota), Jalin Hyatt (WR, Tennessee), Eric Gray (RB Oklahoma)
Analysis: GM Joe Schoen taught a master's class on how to use draft capital to target specific players. He traded up twice, addressed the roster's four biggest needs and selected three players different mock drafts had as the Giants' first-round selection (at No. 24, No. 57 and No. 73).
Catch up with the entire list of Giants picks from the 2023 NFL Draft, including round-by-round analysis.
Grade: A
Key Picks: Devon Witherspoon (CB, Illinois), Jaxon Smith-Njigba (WR, Ohio State), Derick Hall (Edge, Auburn), Zach Charbonnet (RB, UCLA)
Analysis: After acing the 2022 class, the Seahawks struck again with the top cornerback and the top receiver. Witherspoon, with Tariq Woolen, and Smith-Njigba, with D.K. Metcalf, are scary pairings. It was curious that they took a running back in the second round for the second straight season, especially after Kenneth Walker's rookie success.
Grade: A-
Key Picks: Christian Gonzalez (CB, Oregon), Keion White (Edge, Georgia Tech), Marte Mapu (LB/S, Sacramento State), Chad Ryland (K, Maryland)
Analysis: The rest of the league will regret letting Gonzalez, a top-10 talent, fall to No. 17 and projected first-rounder White fall to No. 46. The versatile Mapu is a classic Patriots' pick. You know Bill Belichick loved making a first-round trade that messed up the Jets' plans.
Christian Gonzalez at the 2023 NFL Draft.
AP
Grade: A-
Key Picks: Peter Skoronski (OL, Northwestern), Will Levis (QB, Kentucky), Tyjae Spears (RB, Tulane)
Analysis: Some teams foolishly let Skoronski's short arms steer them away from the best offensive lineman in the class. The big-armed Levis — projected to go as high as No. 4 overall by some experts — could follow Jalen Hurts' footsteps as a second-round steal in line to start in 2024.
Grade: A-
Key Picks: Paris Johnson Jr. (OT, Ohio State), B.J. Ojulari (Edge, LSU), Garrett Williams (CB, Syracuse), Michael Wilson (WR, Stanford), Clayton Tune (QB, Houston)
Analysis: New GM Monti Ossenfort made three trades in the first two rounds and wound up with an extra 2024 first-round pick, a player the Cardinals coveted (Johnson) at No. 6 instead of No. 3 and Ojulari to address a pass-rush deficiency. The two third-round picks would've gone higher if not for injury histories.
Grade: B+
Key Picks: QB Bryce Young (Alabama), Jonathan Mingo (WR, Mississippi), D.J. Johnson (Edge, Oregon), Chandler Zavala (G, North Carolina State)
Analysis: All that matters is whether Young — the consensus top quarterback — becomes great to justify the capital spent via trade. They followed the blueprint of rookie QB-WR pairing, but Mingo only topped 400 yards once in four college seasons. Trading up in the third round for Johnson was a reach.
Bryce Young and Roger Goodell
Getty Images
Grade: B+
Key Picks: Dalton Kincaid (TE, Utah), O'Cyrus Torrence (G, Florida), Dorian Williams (LB, Tulane)
Analysis: Kincaid is the red-zone weapon that the Bills were missing. Torrence is a first-round talent if he controls his weight. And the underrated Williams should be able to pick up most of departed free agent Tremaine Edmunds' annual 100-plus tackles at a fraction of the cost.
Grade: B
Key Picks: WR Zay Flowers (WR, Boston College), Trenton Simpson (LB, Clemson), Tavius Robinson (Edge, Mississippi)
Analysis: Another strong draft from the Ravens. What else is new? Flowers' elite speed and ability to separate combines with Odell Beckham Jr. for the best weapons of Lamar Jackson's career. Simpson — the best coverage linebacker in the draft — offered great value at No. 86.
Catch up with the entire list of Jets picks from the 2023 NFL Draft, including round-by-round analysis.
Grade: B
Key Picks: Lukas Van Ness (Edge, Iowa), Luke Musgrave (TE, Oregon State), Jayden Reed (WR, Michigan State), Tucker Kraft (TE, South Dakota State)
Analysis: The double-tight end draft strategy worked for the 2010 Patriots and, to a lesser extent, the 2018 Ravens. After going defense for the 12th time in their last 13 first-round picks — Van Ness never started a college game — the Packers put young weapons around QB Jordan Love to speed up his evaluation.
Grade: B
Key Picks: Anthony Richardson (QB, Florida), Julius Brents (CB, Kansas State), Josh Downs (WR, North Carolina), DT Adetomiwa Adebawore
Analysis: Boom-or-bust quarterback means this grade is too high or too low. Richardson will be compared in-division to the Titans' Will Levis and Texans' C.J. Stroud for years. Downs could be an 80-catch security blanket as Richardson grows. Brents could be a Week 1 starter on the outside after two second-round trade-downs.
Grade: B-
Key Picks: Darnell Wright (OT, Tennessee), Gervon Dexter (DT, Florida), Tyrique Stevenson (CB, Miami), Zacch Pickens (DT, South Carolina),
Analysis: Yes, those could be four starters. But trading from No. 1 to No. 9 and then to No. 10 should net more than a class dependent on the development of two defensive tackles, neither of whom had more than four sacks in any college season.
The Colts drafted Anthony Richardson with the No. 4-overall pick in the 2023 NFL Draft.
USA TODAY Sports
Grade: B-
Key Picks: Tyree Wilson (Edge, Texas Tech), Michael Mayer (TE, Notre Dame), Byron Young (DT, Alabama), Tre Tucker (WR, Cincinnati), Aidan O'Connell (QB, Purdue)
Analysis: Drafting Mayer makes the free-agent additions of O.J. Howard and Austin Hooper feel redundant. It is surprising that they did not target offensive line or cornerback earlier. Wilson never had more than seven sacks and is coming off a foot injury — risks for a franchise with too many recent first-round whiffs.
Grade: B-
Key Picks: Calijah Kancey (DT, Pittsburgh), Cody Mauch (OL, North Dakota State), Yaya Diaby (Edge, Louisville)
Analysis: Stop anyone who compares Kancey to fellow undersized Pittsburgh-groomed defensive tackle Aaron Donald. Still, he could be a sleeper Rookie of the Year choice. The gap-toothed Mauch looks like he should play for the Lightning, but offers tackle/guard flexibility. Diaby is an upside pick.
Grade: C+
Key Picks: Quentin Johnston (WR, TCU), Tuli Tuipulotu (Edge, USC), Daiyan Henley (LB, Washington State), Derius Davis (WR/RET Derius Davis)
Analysis: Johnston fits the mold of the big, physical target that the Chargers covet. Can he cure his drop problems to capitalize on Pro Bowl talent? Is Tuipulotu a scheme fit or are they jamming a square peg in a round hole? Henley is a complete linebacker.
Grade: C+
Key Picks: Marvin Mims (WR, Oklahoma), Drew Sanders (LB, Arkansas), Riley Moss (DB, Iowa)
Analysis: Mims adds a vertical threat, but the Broncos already have many young wideouts. Sanders went 49 picks lower than the Lions' Jack Campbell (No. 18) and might be better if for no other reason than pass-rushing ability. Moss is a safety/cornerback 'tweener with 11 career interceptions.
Grade: C
Key Picks: Jahmyr Gibbs (RB, Alabama), Jack Campbell (LB, Iowa), Sam LaPorta (TE, Iowa), Brian Branch (S, Alabama), Hendon Hooker (QB, Tennessee), DT Brodric Martin (Western Kentucky)
Analysis: Give them a weighted D in the first round for two big reaches, and an A on Day 2, especially for stealing Branch and Hooker. Still, they used four of the first 68 picks on non-premium positions and a fifth on a backup quarterback.
Grade: C
Key Picks: Will McDonald (Edge, Iowa State), Joe Tippmann (C, Wisconsin), Carter Warren (OT, Pittsburgh), Israel Abanikanda (RB, Pittsburgh)
Analysis: The Jets got pantsed by a Patriots' trade and settled for another pass-rusher in their deep rotation instead of an offensive tackle. They got the No. 1 center on their board to start in 2024 and beyond, but Warren, who missed most of last season due to injury, doesn't make up for that first-round mistake.
Will McDonald IV speaks to reporters during a news conference at the Jets' training facility
AP Photo/Mary Altaffer
Grade: C
Key Picks: Mazi Smith (DT, Michigan), Luke Schoonmaker (TE, Michigan), DeMarvion Overshown (LB, Texas)
Analysis: When everyone knows you have a major need, you get jumped, as the Cowboys did in the first round for TE Dalton Kincaid. Schoonmaker is at least two steps down. Smith is a decent consolation prize, providing inside push to complement Micah Parson off the edges.
Grade: C
Key Picks: Emmanuel Forbes (CB, Mississippi State), Quan Martin (S, Illinois), Ricky Stromberg (C, Arkansas)
Analysis: A 166-pound cornerback is a durability risk, even if Forbes is a rare ball hawk with six career pick-sixes. Especially when drafted over consensus highly regarded CB Christian Gonzalez. One Big Ten coach said Martin could be "the steal of the draft." Stromberg is a potential starter.
Grade: C
Key Picks: Bijan Robinson (RB, Texas), Matthew Bergeron (OT, Syracuse), Zach Harrison (Edge, Ohio State), Clark Phillips III (CB, UTAH)
Analysis: What a fantasy football team! Robinson with recent top-10 picks WR Drake London and TE Kyle Pitts. Otherwise, it's kind of hard to identify the Falcons' plan. Bergeron might have to move inside. Why did they not trade up for Will Levis or draft Hendon Hooker?
Grade: C-
Key Picks: Steve Avila (G, TCU), Byron Young (Edge, Tennessee), Kobie Turner (DT, Wake Forest), Stetson Bennett (QB, Georgia)
Analysis: The Rams became too finesse, and their first three picks should help restore a sense of physicality and toughness. Young could be a true steal as a pass-rusher. Bennett (all he does is win) will be mentored by a fellow Georgia alum in Matthew Stafford.
Bennett has the credentials of a champion, but needs to prove himself.
Icon Sportswire via Getty Images
Grade: C-
Key Picks: Myles Murphy (Edge, Clemson), D.J. Turner (CB, Michigan), Jordan Battle (S, Alabama), Charlie Jones (WR, Purdue)
Analysis: The secondary needed attention after losing Jessie Bates, Vonn Bell and Eli Apple. Enter two rookies who can compete to start, including the fastest player at the NFL Scouting Combine (Turner). The flashes-only Murphy instead of a tight end was a curious call.
Grade: D+
Key Picks: Anton Harrison (OT, Oklahoma), Brenton Strange (TE, Penn State), Tank Bigsby (RB, Auburn)
Analysis: After two first-round trade-downs, Harrison felt like a "need" pick — instead of best player available — because of Cam Robinson's expected PEDs suspension. Strange (No. 61) was the first player drafted who was not on The Post's Top 100 Big Board. Bigsby is the right complement for Travis Etienne.
Grade: D+
Key Picks: Cedric Tillman (WR, Tennessee), Siaki Ika (DT, Baylor), Dawand Jones (OT, Ohio State), Dorian Thompson-Robinson (QB, UCLA)
Analysis: Trading for Deshaun Watson depleted the Browns' first-round draft capital for years. They have to hit on mid-round picks. The oft-injured Tillman is a risk, but Ika is exactly what the doctor ordered for a line that needed a space-eating run-stuffer. Thompson-Robinson is intriguing, but what's his path to the field?
Clemson defensive lineman Bryan Bresee runs a drill at the NFL football scouting combine.
AP
Grade: D+
Key Picks: Bryan Bresee (DT, Clemson), Isaiah Foskey (Edge, Notre Dame), Kendre Miller (RB, TCU), Jake Haener (QB, Fresno State)
Analysis: The Saints needed interior help, but Bresee underachieved at Clemson. Foskey is Notre Dame's all-time sack leader — more with effort than dominance. Haener has a Fresno State-based relationship with starter Derek Carr, but has generously been compared to a young Drew Brees.
Grade: D
Key Picks: Jordan Addison (WR, Pittsburgh), Mekhi Blackmon (CB, USC), Jay Ward (CB, LSU)
Analysis: A 79-pick gap — increased through a trade-down — will weaken a draft class. Addison — the fourth straight receiver picked in the first round — might be the best route-runner. The secondary was exposed in big games and there were better play-now options than Blackmon.
Grade: D
Key Picks: Cam Smith (CB, South Carolina), Devon Achane (RB, Texas A&M)
Analysis: Forfeiting your first-round pick for tampering with Tom Brady's free agency is a ticket to failure. The Dolphins recovered with Smith, but Achane is a strange choice after Miami re-signed free-agent running backs Raheem Mostert, Jeff Wilson and Myles Gaskin.
USC wide receiver Jordan Addison poses for a photo on the NFL Draft Red Carpet before the first round of the 2023 NFL Draft at Union Station.
USA TODAY Sports via Reuters Con
Grade: D
Key Picks: Felix Anudike-Uzomah (Edge, Northwestern), Rashee Rice (WR, SMU), Wanya Morris (OT, Oklahoma)
Analysis: The same strategy as last year: Pass-rusher at the bottom of the first round (George Karlaftis). Rice's 41-inch vertical leap will make Patrick Mahomes' jump balls fun. Morris is just the latest example that the Chiefs care very little about character red flags.
Grade: F
Key Picks: Ji'ayir Brown (S, Penn State), Jake Moody (K, Michigan), Cameron Latu (TE, Alabama)
Analysis: The 49ers didn't pick until No. 87 because of trades, but were busy from there because of a league-high seven compensatory picks. Moody was the first kicker taken in the top three rounds since 2016.
Note: You can use @chatbot mention tag to interact with ChatGPT language model in comments. Neither your comment, nor the generated responses will appear in "Comments" or "News & Views" streams.