THE AMERICA ONE NEWS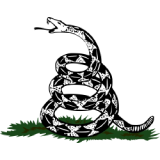 Nov 29, 2023  |  
0
 | Remer,MN
Sponsor: 
WISH-TEXT.COM
 Personalized AI Greeting and Sympathy Cards for the Social Media.
Sponsor: 
WISH-TEXT.COM
 Personalized AI Greeting and Sympathy Cards for the Social Media.
The Editors
---
---
As they say, you can't make it up.
The man who has slow-walked and botched the Hunter Biden investigation has now been named the special counsel in the Hunter Biden investigation.
Delaware U.S. attorney David Weiss, who has done everything you'd expect of a prosecutor trying to make a politically inconvenient case go away, is now supposed to play the part of the independent investigator, even though he's still working for a Biden Justice Department that obviously has a conflict investigating the Biden family's sleazy business dealings. This wasn't the plan, but with House investigators and an inquisitive trial judge in Delaware taking a harder look at the investigation, it was no longer defensible to pretend that no special counsel was needed.
Weiss is often identified as a Trump appointee although Delaware, as a deep-blue state with two Democratic senators, doesn't get many right-wing prosecutors and the Biden administration asked Weiss to stay on when it took over. The outrages that the IRS whistleblowers have credibly recounted took place on Weiss's watch, and he tried to deflect the scrutiny of the House committee away from the DOJ. He was also responsible for the highly irregular, extremely generous plea agreement with Hunter Biden that blew up on its first contact with a judge. He has now suggested that he may try to bring his case to a different venue.
Weiss has spent five years on the Hunter probe, and all he had to show for it was an indefensible plea deal on a couple of misdemeanor tax charges. Meanwhile, as the clock has ticked, the statute of limitations has begun to lapse on a crucial period of Hunter's overseas "work."
Either Merrick Garland is showing a hitherto unknown wicked sense of humor in naming Weiss, or — more likely — it's another instance of the plodding partisan hackery that has characterized his tenure as attorney general. If a special counsel is necessary now, it was necessary two and half years ago, and the regulations stipulate that it should be someone outside of government, not the very prosecutor who has become a symbol of the government's conflicted conduct of the investigation.
The old Soviet joke was that you pretend to work, and we'll pretend to pay you. In this case, the Biden administration was pretending to investigate, and now it's pretending to be independent.