THE AMERICA FIRST NEWS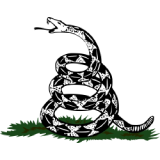 May 29, 2023  |  
0
 | Remer,MN
AM1.NEWS
The American Majority
The go-to-site for the news WE read. @am1_news
The go-to-site for the news WE read. : Created and operated in USA. Contact : support@am1.news : @am1_news
AM1.NEWS: The go-to-site for the news WE read : Contact: support@am1.news : Twitter @am1_news: The Internet of Us™ : AM1.NEWS
---
---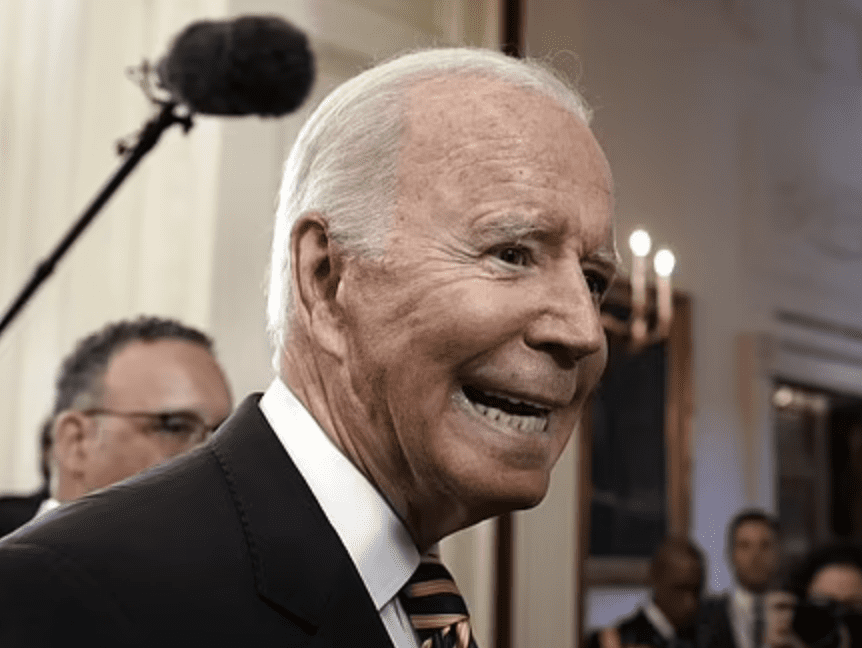 Yesterday some of the biggest banks in this country – Wells Fargo, Bank of America, JP Moragn Chase, Moragn Stanley – collectively lost more than 50 billion dollars collectively yesterday alone.
But no one in media and government have barely remarked. It's all racial equity, inclusion and climate. The emperors not so new clothes.
Wall Street's 4 top banks just had $55 billion wiped off their market value in a single day
By: Zinya Salfiti, Business Insider, Mar 10, 2023:
People walk inside JP Morgan headquarters in New York, October 25, 2013. REUTERS/Eduardo Munoz
Four of America's biggest banks lost a combined $55 billion of market value in a single day as financial stocks plunged.
US bank shares took a beating Thursday amid fears of contagion effects from the turmoil at Silicon Valley Bank and Silvergate.
JPMorgan saw the biggest tumble in market value among US lenders, losing $22 billion.
Sign up for our newsletter to get the inside scoop on what traders are talking about — delivered daily to your inbox.
Email address
By clicking 'Sign up', you agree to receive marketing emails from Insider as well as other partner offers and accept our Terms of Service and Privacy Policy.
Wall Street's biggest banks took quite a thrashing in the stock market Thursday as investors spooked the turmoil at Silicon Valley Bank and Silvergate Capital dumped financial shares.
JPMorgan Chase, Bank of America, Wells Fargo and Morgan Stanley – the four most valued US lenders – saw $55 billion wiped off their combined market capitalization on Thursday, Refinitiv data show.
JPMorgan, the biggest US bank, alone saw a $22 billion tumble in its market value as its stock slid 5.41% to $130.34. Wall Street heavyweight Bank of America lost $16.16 billion as its share price fell 6.20% to $30.54. Wells Fargo and Morgan Stanley saw their market capitalization drop by $10.3 billion and $6.2 billion, respectively.
Among other major US banks, Goldman Sachs and Citi also witnessed significant declines in their share prices.
The selloff came amid heightened fears of contagion effects from financial distress at Silicon Valley Bank (SVB) and Silvergate Capital. SVB's stock crashed 60% Thursday after the company said it would sell more shares to cover a $1.8 billion loss it incurred after completing a $21 billion fire sale of its bond portfolio.
Meanwhile, crypto-focused lender Silvergate said it will write off its assets and close down Wednesday, only days after flagging doubts about its survival.
The KBW Bank Index which tracks the performance of leading bank stocks fell 7.7% on Thursday, in what was the biggest decline since June 2020.
All four of the top US banks above remain under pressure in premarket trading on Friday, with JPMorgan stock falling an additional 1.10%, Bank of America dipping 0.62%, Wells Fargo sliding 0.88% and Morgan Stanley down 0.43%.
The Truth Must be Told
Your contribution supports independent journalism
Please take a moment to consider this. Now, more than ever, people are reading Geller Report for news they won't get anywhere else. But advertising revenues have all but disappeared. Google Adsense is the online advertising monopoly and they have banned us. Social media giants like Facebook and Twitter have blocked and shadow-banned our accounts. But we won't put up a paywall. Because never has the free world needed independent journalism more.
Everyone who reads our reporting knows the Geller Report covers the news the media won't. We cannot do our ground-breaking report without your support. We must continue to report on the global jihad and the left's war on freedom. Our readers' contributions make that possible.
Geller Report's independent, investigative journalism takes a lot of time, money and hard work to produce. But we do it because we believe our work is critical in the fight for freedom and because it is your fight, too.
Please contribute here.

Make a monthly commitment to support The Geller Report – choose the option that suits you best.
Quick note: We cannot do this without your support. Fact. Our work is made possible by you and only you. We receive no grants, government handouts, or major funding. Tech giants are shutting us down. You know this. Twitter, LinkedIn, Google Adsense, Pinterest permanently banned us. Facebook, Google search et al have shadow-banned, suspended and deleted us from your news feeds. They are disappearing us. But we are here.

Subscribe to Geller Report newsletter here— it's free and it's essential NOW when informed decision making and opinion is essential to America's survival. Share our posts on your social channels and with your email contacts. Fight the great fight.

Follow Pamela Geller on Gettr. I am there. click here.

Follow Pamela Geller on Trump's social media platform, Truth Social. It's open and free.

Remember, YOU make the work possible. If you can, please contribute to Geller Report.
Join The Conversation. Leave a Comment.
We have no tolerance for comments containing violence, racism, profanity, vulgarity, doxing, or discourteous behavior. If a comment is spammy or unhelpful, click the - symbol under the comment to let us know. Thank you for partnering with us to maintain fruitful conversation.
Please note: We no longer use Disqus; your Disqus login/password will no longer work on this site.
If you would like to join the conversation, but don't have an account, you can sign up for one right here.
If you do have an account, but are having problems logging in or leaving a comment, it may be because of a browser extension or add-on, perhaps uBlock Origin or an ad blocker or something else. We want you to join the conversation, so perhaps disable browser extensions or your ad blocker until that "post comment" button appears. We look forward to seeing your comments below!
Inline Feedbacks
View all comments
Note: You can use @chatbot mention tag to interact with ChatGPT language model in comments. Neither your comment, nor the generated responses will appear in "Comments" or "News & Views" streams.