THE AMERICA ONE NEWS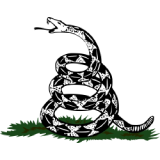 Dec 2, 2023  |  
0
 | Remer,MN
Sponsor: 
WISH-TEXT.COM
 Personalized AI Greeting and Sympathy Cards for the Social Media.
Sponsor: 
WISH-TEXT.COM
 Personalized AI Greeting and Sympathy Cards for the Social Media.
M Dowling
---
---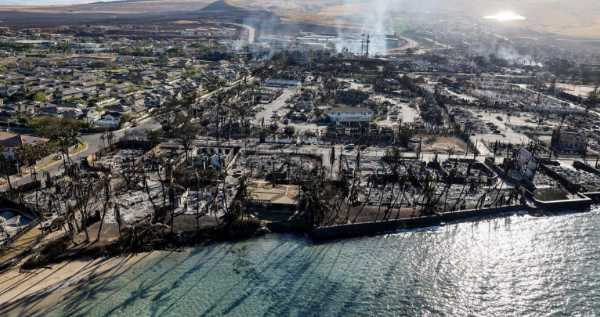 The death toll from the wildfires that ravaged the resort town of Lahaina on the island of Maui has risen to 80, Maui county officials wrote in an overnight update. Firefighters are still working to contain fires in Lahaina, Pulehu/Kihei, and Upcountry Maui. Joe Biden is still pushing $40 billion for Ukraine and illegal aliens. Hopefully, he'll get to Maui soon, other than saying he's there for them.
Lahaina before Ukraine and illegal aliens.
Meanwhile, leftists insist the fires were caused by climate change. They don't have evidence.
Last year, a firebug(s) on the loose, and the culprit(s) were never caught. Yet, no one suspects arson. The NY Times, the Hawaiian Governor, Senator Merkley, and others insist climate change is the cause.
Experts say it's human caused. Most – 80% – of fires are human caused. In Hawaii's case, they poorly manage their brush and agriculture, including the increasing number of flammable, non-native grasses.
So, the leftists jump to climate change. As far as the governor, he can't be blamed if it's climate change. Some in the media are blaming Ron DeSantis and Donald Trump.
WHY DIDN'T THE FIRE PLAN INCLUDE THE WARNING SYSTEM AND MANAGEMENT OF FLAMMABLE NON-NATIVE PLANTS?
They should have had a fire plan that included the alarm system, aggressive searches for arsonists, and programs to deal with flammable non-native grasses, which cover 25% of
They didn't seem to have any of that. Mismanagement, criminality, and ineptitude are guiltier than the climate.
Forbes reports:
Clay Trauernicht, a fire ecology specialist at the University of Hawaii, Manoa, told the New York Times this week that one thing that helps the fires spread is an overgrowth of non-native grasses that are more flammable than native plants that make the islands "incredibly vulnerable."
— Charbel H.Najem (@ChNajem) August 10, 2023
On Friday afternoon, Hawaii Gov. Josh Green (D) told CNN's Wolf Blitzer that it could take weeks to sift through Lahaina's "rubble and ashes" to get a final death toll.
"Over the course of the next week, we'll get as close to a complete assessment as possible.
"Starting tomorrow, we will see a lot more certainty about how many individuals perished," Green said.
"Sometimes in natural disasters, or essentially wartime disasters [or arson or mismanagement], and it does look like a war zone where Lahaina is concerned, you will sometimes discover later that someone has perished because it was burned to the ground."
So far, the Maui fire is the second-deadliest in the US in the last 100 years, but it could soon be the deadliest if the death toll surpasses the 2018 Camp Fire in Northern California that killed 85 people.
Firefighters continue working to extinguish flare-ups and contain fires in Lahaina, Pulehu/Kihei, and Upcountry Maui.
On Friday, a total of 1,418 people were at emergency evacuation shelters at War Memorial Gymnasium, Hannibal Tavares Community Center, Maui High School, The Church of Jesus Christ of Latter-day Saints Maui Lani, Kings Cathedral Church, and Grace Bible Church.