THE AMERICA ONE NEWS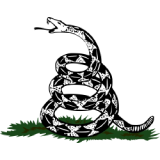 Dec 11, 2023  |  
0
 | Remer,MN
Sponsor: 
WISH-TEXT.COM
 Personalized AI Greeting and Sympathy Cards for the Social Media.
Sponsor: 
WISH-TEXT.COM
 Personalized AI Greeting and Sympathy Cards for the Social Media.
M Dowling
---
---
We had an event in the Swamp this week with Samantha Power headlining. She was very excited about a new government app in Ukraine that the USA helped create with a lot of taxpayer dollars via USAID.
The app will eventually be able to monitor everything about each Ukraine citizen through a smartphone app. They are the test case. It's meant to take over the entire West.
Ukraine's kicking it off, but it's meant for Europe, Australia, New Zealand, and the US> Victoria Nuland said this week that [WEF-tied] Ukraine will become the engine of Europe, and Power said Ukraine is the launchpad for this app.
The app takes care of every aspect of Ukrainian life and begins the new age of E-Governance. With the help of the Chair of VISA, Samantha Power, Ukraine has built an incredible e-government system and continues to build it as the war with Russia rages.
It's called DIIA. It's stated purpose is to bring other so-called democracies into the digital future too. They said the app is coming to all of the collective West, and of course, the test case for this app, the testing ground, will be Ukraine.
Ukraine and the collective West are one in the WEF-tied vision.
It will be bad just when considering the money spent. The US government spent about 15 billion dollars of US taxpayer money to fund this app. The US also pays the salaries of Ukraine government officials, teachers, and healthcare workers and supports their infrastructure. Power suggested the US is paying for the entire Ukraine economy.
She's proud of that.
The app allows the government to surveil everyone. They will know everything about every person on the app. Eventually, the app will likely be mandatory. Can social credits be far behind? Central banks are already discussing it.
Orwell couldn't dream he'd be this accurate. The Ministry of Digital Transformation? Does that sound too Orwellian to you?
"More than three years ago, the team of the Ministry of Digital Transformation of Ukraine set a goal to digitize 100% of the most popular public services by 2024. Thus, the Diia app was created, which is now used by more than 19 million Ukrainians and has simplified the interaction between people and the state. We launched many important services with the support of USAID. From the very first days of the Ministry of Digital Transformation, the agency has become our reliable partner, enabling Ukrainians to receive public services in a few clicks. I am grateful to USAID for supporting our digital initiatives that have already been implemented and for helping us implement future projects," said Vice Prime Minister Fedorov.