THE AMERICA ONE NEWS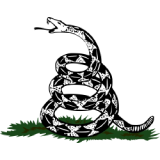 Dec 9, 2023  |  
0
 | Remer,MN
Sponsor: 
WISH-TEXT.COM
 Personalized AI Greeting and Sympathy Cards for the Social Media.
Sponsor: 
WISH-TEXT.COM
 Personalized AI Greeting and Sympathy Cards for the Social Media.
M Dowling
---
---
Barack Obama wrote in a letter to an ex that he imagined having sex with men on a daily basis. Obama biographer David Garrow gave Barack a long interview and then revealed the full contents of the letter. The letter has been hidden, although the information was o the Internet in 2008.
It's not surprising that Barack Obama was a bit obsessed with homosexuality. His communist mentor Franklin Marshall Davis was big on homosexuality, pedophilia, any sexual activity. Obama wrote a poem about Davis called, Pop.
"Pop takes another shot, neat / Points out the same amber / Stain on his shorts that I've got on mine / and / Makes me smell his smell, coming / From me."
A therapist who blogged under the label "Neo-Neocon" hesitated to call the interaction "outright sexual abuse," but she imagined it at the very least "a boundary violation." She explained, "This child feels invaded—perhaps even taken over—by this man and is fighting against that sensation."
Davis, who died in 1987, was a heavy drinker and marijuana user who wrote a pornographic novel, Sex Rebel, disclosing that he had sex with children, including a 13-year-old girl.
College girlfriend Alex McNear, redacted the section of one letter she shared with Obama biographer David Garrow, thinking Obama's reflections on homosexuality "too explosive."
In his early twenties, Obama had written to McNear that he viewed gay sex as "an attempt to remove oneself from the present, a refusal perhaps to perpetuate the endless farce of earthly life." Obama continued, "You see, I make love to men daily, but in the imagination," Obama wrote to McNear in November 1982.
"My mind is androgynous to a great extent and I hope to make it more so until I can think in terms of people, not women as opposed to men. But, in returning to the body, I see that I have been made a man, and physically in life, I choose to accept that contingency," he added.
Garrow tracked the letter down at Emory after McNear sold them to the university. Garrow wanted them for his biography of Obama, "The Making of Barack Obama."
Garrow claims the fantasies were normal. Maybe so, but normal for homosexuals most likely. Barack did push the US towards a more accepting attitude of homosexuality.
He also cheated on Michelle regularly with another ex-girlfriend.