THE AMERICA ONE NEWS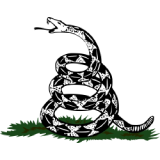 Dec 9, 2023  |  
0
 | Remer,MN
Sponsor: 
WISH-TEXT.COM
 Personalized AI Greeting and Sympathy Cards for the Social Media.
Sponsor: 
WISH-TEXT.COM
 Personalized AI Greeting and Sympathy Cards for the Social Media.
Mark Schwendau
---
---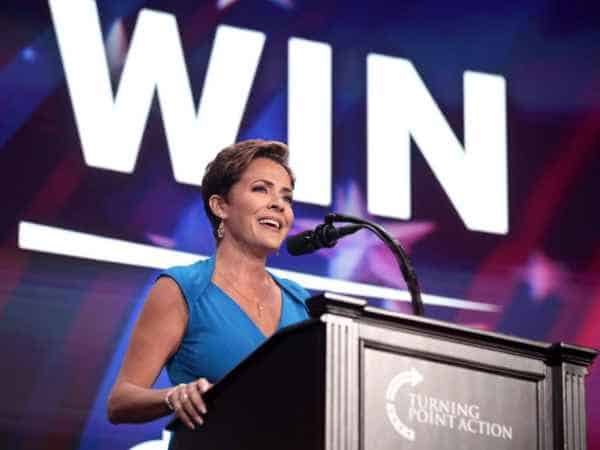 by Mark Schwendau
This past week Kari Lake, the former Republican candidate for Governor of Arizona, was handed yet another loss in the Maricopa County Superior Courthouse after a three-day trial. Attorneys for the state argued Lake brought no evidence to prove the 2022 gubernatorial election was stolen from her.
But Lake saw it very differently, as did much of the country. "We've shown and proven in court what the world knows," Lake said as the trial concluded last week. "That we have very, very bad elections here in Maricopa County. Arizona Superior Court Judge Peter A. Thompson dismissed eight of Lake's ten claims last year in her lawsuit but upon appeal to the Arizona Supreme Court, that court demanded Thompson take another look at her case. On top of that, Lake came to court with new evidence that the voting machines had been tampered with after their initial testing and certification on October 11th.
Lake was said to have lost that gubernatorial race by some 17,000 votes but her legal team called into question far more votes than that because of several proven nefarious practices on the part of election officials of Arizona's Maricopa County from both political parties. Lake was asking the court to install her as governor or order a new election. Maricopa County has more than 60% of the state's voters.
While county officials defended their signature verification efforts, her lawyers argued they had evidence that lower-level ballot screeners found inconsistencies in signatures and ran them up the chain of command, where they were systematically neglected by higher-level verifiers. Lake's attorneys made the point that some 274,000 signatures were compared in under two seconds each, a feat that is humanly impossible, but Thompson ruled that their timing argument was irrelevant.
"No such baseline appears in Section 16-550," Thompson wrote in his ruling. "Not one second, not three seconds, and not six seconds: no standard appears in the plain text of the statute. No reviewer is required by statute or the EPM to spend any specific length of time on any particular signature."
Thompson noted, "The Court finds that looking at signatures that, by and large, have consistent characteristics will require only a cursory examination and thus take very little time."
"There is no statutory or regulatory requirement that a specific amount of time is applied to review any given signature at any level of review," he said.
He concluded, "The evidence the Court received does not support Plaintiff's remaining claim."
The day after the judge struck down her challenge of the 2022 election results, Kari Lake announced a new ballot-chasing campaign in Arizona.
"We are going to start chasing ballots like you've never seen," Lake told the new media on Tuesday.
The new initiative will be an effort, to not only keep track of registered Republicans and Independents in the state but also to encourage voters to cast their ballots and ensure they are registered.
Lake told reporters at her press conference Tuesday that thousands of volunteers will be involved in the program to get voters to the ballot box.
Lake reported that in 2022 around 218,000 registered Republicans and 332,000 Independents received ballots for early voting but did not cast a vote in the gubernatorial election.
Running a good chase program is like GOTV (Get Out The Vote) every day of the month running up to and through Election Day.
A good ballot-chasing program, or Vote By Mail Chase (VBM) program, requires commitment, tenacity, and organization. Lake feels she has that in her Save Arizona initiative, still remaining strong half a year after the election. Election experts today claim all winning campaigns have a good VBM chase program in place.
If the term is new to you, a Vote By Mail (VBM) Chase is literally chasing ballots, or more precisely, chasing voters and making sure they mail in their ballots. You keep reminding voters with a winning message, reminding them to turn in their ballots until they do get them in.
Lake would not say what steps will be taken next in her most recent court loss. Still, many of her supporters want her to appeal to the Arizona Supreme Court as well as the Supreme Court of the United States. They are angry about the apparent shenanigans engaged in during the November 2022 elections. It is reported that Lake has raised millions of dollars in donations to right the wrong done to her.
Copyright © 2023 by Mark S. Schwendau
Mark S. Schwendau is a retired technology professor who has always had a sideline in news-editorial writing where his byline has been, "Bringing little known news to people who simply want to know the truth."  He is a Christian conservative who God cast to be a realist.  His website is www.IDrawIWrite.Tech.