THE AMERICA ONE NEWS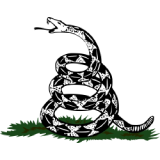 Dec 11, 2023  |  
0
 | Remer,MN
Sponsor: 
WISH-TEXT.COM
 Personalized AI Greeting and Sympathy Cards for the Social Media.
Sponsor: 
WISH-TEXT.COM
 Personalized AI Greeting and Sympathy Cards for the Social Media.
Mark Schwendau
---
---
by Mark Schwendau
The family-friendly Cracker Barrel Old Country Stores founded in Tennessee decided to go woke by embracing the diversity, equity, and inclusion campaign for Pride Month. Almost immediately, the restaurant franchise faced calls for a boycott by those who objected to the restaurant chain showing support for LGBTQ+ people.
The Southern country-style restaurant, known for its rural antique decor, menu, and affordable prices, published a Facebook post celebrating June as Pride Month, complete with a picture of a rocking chair painted in the rainbow colors of the LGBTQ+ community and others.
"We are excited to celebrate Pride Month with our employees and guests," Cracker Barrel posted. "Everyone is always welcome at our table (and our rocker). Happy Pride!"
"We take no pleasure in reporting that Cracker Barrel has fallen," tweeted Texas Family Project. They cited a two-page flyer from the restaurant chain celebrating Pride Month.
Cracker Barrel said, "Discrimination, overt or through unconscious bias, has no place at Cracker Barrel Old Country Store."
Ironically the company has been criticized over the years for its conduct in the past.
In 1992, it asked and was granted a so-called no-action letter from the U.S. Securities and Exchange Commission to exclude shareholder proposals related to its employment policies. The bone of contention at that time was it would not hire gay or lesbian employees. After both public and shareholder pressure Cracker Barrel reversed that policy.
In 1998 the SEC then withdrew the no-action letter. In defense of Cracker Barrel, at that time, HIV and AIDS were an epidemic in the LGBTQ+ community, and there was not much known about them. Drug experiments were then ongoing in trials around the world. Since the AIDS epidemic is widely reported as lasting from 1981 to the early 1990s, one could easily argue Cracker Barrel was looking out for public safety.
Not so defensible was in 2004 when the Justice Department said Cracker Barrel discriminated against blacks and issued a Consent Order decree with stringent requirements for them to follow after that. The Department of Justice announced the settlement of a lawsuit alleging racial discrimination against African-American customers by the Cracker Barrel restaurant chain [CBRL].
Culture war virtue signaling has infected several companies this year; Anheuser-Busch [InBev] ran a social-media campaign with Dylan Mulvaney holding a personalized Bud Light can with her picture marking his/her first-year gender transition as a woman. Stock shares of Anheuser-Busch dropped over 20%  since April with a net loss of somewhere around $27b as Bud Light and sister beer brands have had sales skid in the U.S. due to a nationwide boycott.
Other prominent woke companies of this year to feel the wrath of the religious faithful heterosexual majority of America has included, Target, Kohl's, North Face, Levis, Chick-Fil-A, Adidas, PetSmart, Nike, and Ford. And these boycotts are not just an American thing; they are worldwide, as we recently highlighted in our Starbucks India news article.
As for Cracker Barrel, stocks fell 4.20% in just the first week the company publicly embraced Pride Month. "The Company anticipates the near-term environment will remain challenged due to heightened economic uncertainty, lower discretionary spending, and weaker consumer confidence," a spokesperson said of recent stock performance.
I think you forgot one there, y'all!
Stockholders should demand their corporate boards attend regular worship services. Doing so could save American investors billions of dollars, not that religious faith should be about financial gain but…
If they did attend worship, they would know the significance of Genesis 9:16 of the first Book of the Bible.
"Whenever the rainbow appears in the clouds, I will see it and remember the everlasting covenant between God and all living creatures of every kind on the earth."
The significance of this passage is related to the story of Noah's Ark, where God promised never to flood the entire world again as a punishment for mankind living in corporate sin… but there have to be a million other ways to die in the Bible, right? I think the path we're on these days – it will be the Yellowstone Super Volcano next.
While our local Cracker Barrel does not yet have a liquor license for beer and wine as some of them now do, it does have a waiting line every Sunday morning after churches get out. My guess is, from here on out, there will be no waiting.
If Cracker Barrel wants to hire me to head up their marketing for a high six-figure salary, I got a new ad campaign for all y'all. I can give you a hint about my new sign for your gift shops:
"KEEP YOUR DAMNED GENDERS AND SEXUALITIES AT HOME WHERE THEY BELONG! Amen! Let's eat."
Copyright © 2023 by Mark S. Schwendau
Mark S. Schwendau is a retired technology professor who has always had a sideline in news-editorial writing where his byline has been, "Bringing little known news to people who simply want to know the truth."  He is a Christian conservative who God cast to be a realist.  His website is www.IDrawIWrite.Tech.