THE AMERICA ONE NEWS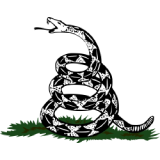 Dec 2, 2023  |  
0
 | Remer,MN
Sponsor: 
WISH-TEXT.COM
 Personalized AI Greeting and Sympathy Cards for the Social Media.
Sponsor: 
WISH-TEXT.COM
 Personalized AI Greeting and Sympathy Cards for the Social Media.
M Dowling
---
---
Biden is expected to announce plans to preserve 1,562 square miles outside of Grand Canyon national park, a report from Fortune says. That takes in a uranium mine. The man who won't do a thing about our historical monuments being destroyed plans to destroy our nuclear energy supply. Sure, why not. He can't leave one thing untouched.
…the U.S. will have to rely on its strained relationship with China to achieve these goals. China refines 68% of nickel worldwide, along with 40% of copper, 59% of lithium, and 73% of cobalt. More than half of the world's cobalt reserves are located in the Democratic Republic of the Congo, where child labor practices are the norm. China owns the majority of these mines–and is the eighth-largest producer of uranium in its own right.
Grand Canyon
If Western countries want to avoid this dire predicament with nuclear energy, they need to start shoring up the uranium supply chain now. Currently, more than 71% of uranium production comes from state-owned or quasi-controlled companies, and Ukraine is a prime example of how shaky dependence on buying from countries like Russia can be.
The country's nuclear reactors ran on Russian uranium and produced 55% of the country's electricity before the invasion. Ukraine is now sourcing its supply from Kazakhstan, which has a complicated geo-political situation, so this may only be a temporary fix as opposed to a long-term solution or something allied nations targeting net zero and the energy utilities powering them should emulate.
In the United States, 20% of electricity is nuclear-powered, with most of its imported enriched uranium coming from Russia and a majority of its uranium ore from Kazakhstan. This is not a recipe for energy security and independence and cannot easily be changed.
Biden intends to destroy our current energy sector so that we need nuclear power even more. We need uranium for that.
The monument is going to be called "Baaj Nwaavjo I'tah Kukveni," meaning "where tribes roam" and "our footprints" in two different native languages. Republican lawmakers and the mining industry have both pushed back on the idea of the monument.
Ranchers have also argued that the monument strips them of private land.
Havasupai Tribal Councilwoman Dianna Sue White Dove Uqualla has made it clear she wants to stand in the way of such mining, stating: "It's really the uranium we don't want coming out of the ground because it's going to affect everything around us — the trees, the land, the animals, the people. It's not going to stop."
But a U.S. Geological Survey from 2021 showed that most springs and wells in areas of Northern Arizona known for its uranium mining meet federal drinking water standards despite decades of mining.
Currently, no uranium mines are operating in Arizona, though one just south of Grand Canyon National Park has been in development for years, the report says.
Buster Johnson, a Mohave County supervisor, told Fortune that the monument feels politically driven and that mining uranium could make the country less dependent on Russia.
He concluded: "We need uranium for the security of our country. We're out of the game."