THE AMERICA ONE NEWS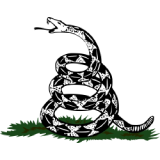 Dec 3, 2023  |  
0
 | Remer,MN
Sponsor: 
WISH-TEXT.COM
 Personalized AI Greeting and Sympathy Cards for the Social Media.
Sponsor: 
WISH-TEXT.COM
 Personalized AI Greeting and Sympathy Cards for the Social Media.
Morgan Zegers
---
---
New Gallup polling shows that Americans' confidence in the United States military is at its lowest point in 25 years, following a series of initiatives to "increase diversity" and promote LGBTQ+ ideology within ranks.
Only 60 percent of Americans feel "a great deal" of confidence in the military, according to the latest poll from June 2022. Gallup reported that this is the lowest level of confidence since 1997, and is the second lowest in recorded history. Gallup explained that confidence "hasn't been lower since 1988."
"From the late 1970s to the early 1980s — during the Cold War and amid threats to U.S. power, including the Iran hostage crisis — between 50% and 58% of Americans were confident in the military," Gallup explained. Confidence levels improved in the 1980s, then hit a record high in 1991 following the U.S. victory in the Gulf War. Gallup reported that following the September 11, 2001, terrorist attacks, confidence surged again, and "generally held above 70% for the next two decades, until dipping to 69% in 2021 and declining further since then, following the exit from Afghanistan."
"This is really sad but it's not surprising," Florida Senator Rick Scott posted to Twitter.


The US Navy, Army, Coast Guard, Marine Corps, and Air Force have, for the past few years, issued lengthy and heartfelt Pride month statements, celebrating the "richness of human experience in the LGBTQIA+ community." Several branches and the Department of Defense (DOD) observed the "International Transgender Day of Visibility," and sternly informed readers, "You don't have to understand someone's identity to respect it." The Navy even created an instructional video on "proper pronoun use" for service members to reference.
Top brass officials seem entirely out of touch with the enlisted members of the military, a majority of whom lean conservative in their values. High-ranking generals have promoted ideas like gender theory, diversity, equity, and inclusion (DEI) in their official capacity, alienating conservative Americans who had hoped the US military embraced American values, rather than progressive, partisan talking points.
Additionally, the armed forces discharged more than 8,400 troops for declining to receive the Covid vaccine and denied thousands of medical and religious exemption requests. Thousands more, who may have considered enlisting at one point, changed their minds after watching active duty service members of 19 years discharged without benefits.
To reach potential Gen Z recruits amid the record recruiting shortage, the US Navy deployed active-duty drag queens to post on social media about their glamourous enlisted life, hoping to encourage others to join. The Army, on the other hand, temporarily dropped the high school graduation requirement for newly enlisted members.
Given the military's inability to meet recruiting standards, the public's dwindling trust in the institution isn't too surprising.