THE AMERICA ONE NEWS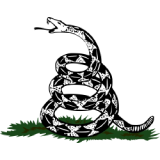 Dec 11, 2023  |  
0
 | Remer,MN
Sponsor: 
WISH-TEXT.COM
 Personalized AI Greeting and Sympathy Cards for the Social Media.
Sponsor: 
WISH-TEXT.COM
 Personalized AI Greeting and Sympathy Cards for the Social Media.
Paul Serran
---
---
If Prince Andrew, the Duke of York, someday decides to really tell the story of his life, it will be one of the most explosive books in our times — not to mention massively popular.
But, as things go, it seems that Andrew wants to release his 'memoir' merely in hopes to relitigate his story in the court of public opinion. The problem is: people don't trust his version of facts.
From paying millions of pounds to a woman he said "he did not recall" having met, to saying "he could not sweat" and was in a "Woking Pizza Express" as he denied spending a sweaty evening with accuser Virginia Giuffre, culminating with saying that his only mistake was being "too honorable," and insisting to meet Epstein before breaking up the friendship — Andrew's credibility is at an all-time low.
The man who 'doesn't sweat', sweating.
So it is no surprise that Royal experts are suggesting that he put his book project on hold, lest he do more harm to himself.
Express reported:
"Prince Andrew has been warned to hold fire on plans to release a tell-all memoir over "problems with plausibility".
The disgraced royal was accused of sexually abusing Virginia Giuffre, nee Roberts, who said she was a victim of sex trafficking and abuse by Jeffrey Epstein."
In the way of his denial, there was a "silver bullet" photograph showing him with his arm around Virginia's waist, in Ghislaine Maxwell's apartment in London's Belgravia.
People usually chose to believe their own eyes over his word.
While Andrew has always denied all accusations, he ended up being forced to settle with her after making a series of unforced errors, culminating with his infamous 'car crash' BBC interview that left many people convinced that he was flat out lying.
The 'silver bullet': Andrew, Virginia Giuffre, Ghialaine Maxwell, in a picture taken by Epstein.
After the settlement, he became the butt of all jokes. Royal aides allegedly went around singing 'The Grand Old Duke of York', with satirical lyrics.
"The grand old Duke of York/he had 12 million quid/He gave it to someone he'd never met/for something he never did"
As reports arose that Andrew is contemplating a 'Prince Harry-style' memoir to 'fix' his reputation, Royal experts such as Robert Jobson told the British press that the issue with Andrew is that "he's got a problem with plausibility".
"Because, you know, you only have to refer to that interview with Emily Maitlis to realize this is a guy that's version of the truth is not believed."
To make things worse, Andrew is also going to be the subject of a potentially explosive biography by Andrew Lownie.
One new problem, according to Robert Jobson, came when Andrew recently claimed 'that he hadn't seen Epstein' since 'breaking up' their friendship, which turned out not to be true.
"'And it was in a court document that he didn't – he came out, he actually saw him before', the royal author added. 'And afterwards. So the reality is, you know, is his credibility is shot."
Read More here:
The Epstein Curse: Prince Andrew Fights Kings Charles III To Keep His 30-Room Mansion, Has Another Lie Uncovered in Court Documents – The 'Most Hated Royal' Will Be Subject of Explosive Biography