THE AMERICA ONE NEWS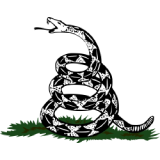 Dec 9, 2023  |  
0
 | Remer,MN
Sponsor: 
WISH-TEXT.COM
 Personalized AI Greeting and Sympathy Cards for the Social Media.
Sponsor: 
WISH-TEXT.COM
 Personalized AI Greeting and Sympathy Cards for the Social Media.
Anthony Scott
---
---
According to the Associated Press, "The Obama administration used the 1917 Espionage Act with unprecedented vigor, prosecuting more people under that law for leaking sensitive information to the public than all previous administrations combined."
In total, the Obama administration prosecuted a total of eight government officials under the 1917 Espionage Act which is more than any other administration combined.
One of the prosecutors that aided the Obama administration to prosecute American government officials "without evident signs of espionage" was Jay Bratt.
As The Gateway Pundit previously reported Bratt is under scrutiny for allegedly bribing Stanley Woodard the lawyer who is representing Trump's co-defendant Walt Nauta in the Mar-a-Lago documents case.
BREAKING: Biden's DOJ Tried to Bribe Attorney for Trump's Valet in Exchange for Testimony Against Trump – Clearly Illegal Act That Threatens Jack Smith's Case Against Trump
Currently, Jay Bratt is serving as the assistant special counsel in the 37-count indictment against Trump which includes one bogus charge of violating the Espionage Act.
Back in 2012, Bratt argued in Federal court that former Obama Espionage Act prisoner James Hitselberger, who served as a Navy contract linguist, was a flight risk and should have remained in prison until trial.
A Judge ruled against Bratt's pleas and ordered Hitselberger to be released from jail and placed him on home detention at his aunt's home.
Per Politico:
A federal judge has ordered the release from jail of a Navy contract linguist facing two felony counts for allegedly taking four classified documents to his personal quarters at a U.S. military base in Bahrain. Over the objections of prosecutors, U.S. District Court Judge Rudolph Contreras instructed that the translator, James Hitselberger, be placed in home detention at his aunt's residence in Arlington, Va. as he awaits trial. He'll also be required to wear a GPS monitoring device, the judge said.
Hitselberger's case is the seventh brought during the Obama Administration involving charges under the Espionage Act for leaking, or mishandling classified documents without evident signs of espionage. Prosecutions for taking classified documents away from work without permission are rare and usually occur when espionage is suspected or when the suspect is high-ranking. Prosecutors have said they have no evidence Hitselberger was involved in espionage.
Prosecutor Jay Bratt argued that Hitselberger was a flight risk because, after being confronted over removing the documents and then being dismissed from his post in Bahrain, he interrupted a trip back to the U.S. and spent several months traveling in Europe. Hitselberger was arrested in October after he traveled to Kuwait, was denied entry to the country and deported to the U.S.
Hitsleberger ultimately "pleaded guilty to a single misdemeanor of unauthorized retention and removal of classified documents, and the Espionage Act charge was dropped."
The weaponization of the Espionage Act started under Obama and is now continuing under the Biden administration.