THE AMERICA ONE NEWS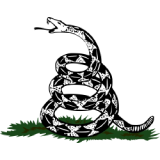 Dec 11, 2023  |  
0
 | Remer,MN
Sponsor: 
WISH-TEXT.COM
 Personalized AI Greeting and Sympathy Cards for the Social Media.
Sponsor: 
WISH-TEXT.COM
 Personalized AI Greeting and Sympathy Cards for the Social Media.
https://www.facebook.com/gatewaypundit
---
---
The United Nations General Assembly in New York City. Credit: Wikimedia Commons.
In a move that has left the international community abuzz, Iran, a country scrutinized for its stringent restrictions on civil liberties, has secured two critical positions within the United Nations.
After assuming leadership in a U.N. forum on the promotion of human rights through technology, Iran has now been elected as Vice President of the General Assembly, solidifying its expanding influence within this key international body, JNS reported.
Advocates of human rights are voicing concerns due to Iran's track record of strict penalties for dissenting voices, which are based on its interpretation of Sharia law, an Islamic legal system. This contrasts with the forum's stated mission of enhancing human rights through technology.
Iran is one of the countries with the highest rates of executions in the world, according to several human rights organizations. Crimes punishable by death include murder, rape, drug trafficking, and, in some instances, economic crimes. Iran has also faced criticism for imposing the death penalty in cases of "blasphemy", apostasy (renouncing Islam), and homosexuality, and for executing juvenile offenders. Some of the punishments include public executions, flogging, amputation, and stoning.
Despite these controversies, Iran's secured another position as the vice president of the General Assembly, which underscores its growing influence on the international stage.
According to the UN General Assembly's Rules of Procedure, the Vice President's role is largely to support the President of the General Assembly. In the absence of the President, a Vice President can preside over sessions of the Assembly. The Vice Presidents do not have additional powers beyond those of a regular member of the General Assembly, except when presiding over a session in the absence of the President.
Critics argue that Iran's ascent to these roles contrasts the U.N.'s principles of 'promoting peace, justice, human rights, and social progress.' Iran's history of civil rights violations should disqualify it from such positions of influence. They call for the U.N. to review its decision and hold Iran accountable for its human rights record.
Israel's Foreign Ministry called it a shameful decision," according to JNS.
"In addition to murdering its own citizens, attacking innocents around the world and racing towards a nuclear weapon with the goal of wiping Israel off the map, Iran will now serve in a senior U.N. position," he added.
The Gateway Pundit previously reported that communist North Korea, a regime notorious for starving its own people while investing heavily in nuclear weapons, has been elected to the Executive Board of the World Health Organization (WHO), a specialized agency of the UN.
World Health Organization Elects Communist NORTH KOREA to its Executive Board