THE AMERICA ONE NEWS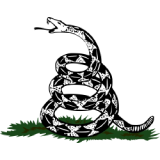 Nov 29, 2023  |  
0
 | Remer,MN
Sponsor: 
WISH-TEXT.COM
 Personalized AI Greeting and Sympathy Cards for the Social Media.
Sponsor: 
WISH-TEXT.COM
 Personalized AI Greeting and Sympathy Cards for the Social Media.
https://www.facebook.com/gatewaypundit
---
---
Source: Emory University
In a 1982 letter to former girlfriend Alex McNear, Barack Obama, then 21, discussed his thoughts on sexuality and his own "androgynous" mind, according to the redacted portion of the letter obtained by The New York Post.
The letter, penned in November 1982, has come to light after Obama's biographer, Pulitzer Prize-winning historian David Garrow, uncovered the redacted paragraphs. He included them in his book "Rising Star: The Making of Barack Obama" and recently shared them during an extensive interview about the former President.
The Gateway Pundit previously reported that Tablet's David Samuels sat down lengthy Q&A with historian David Garrow.
The interview started with Garrow sharing the story about how Obama's relationship with Sheila Miyoshi Jager, his girlfriend in the 1980s, ended. Garrow says their relationship fell apart after Obama refused to condemn antisemitism.
But the claim that is getting the most buzz is the part where Garrow discusses Obama's girlfriend at Occidental College, Alexandra McNair. He revealed that when McNair showed him letters from Barack, she redacted one paragraph in one of them and just claimed that "It's about homosexuality."
Source: Getty Images
The letter is now housed at Emory University, where it is not permitted to be photographed or removed. The redacted text was transcribed by Garrow's friend Harvey Klehr and provided to The Post.
"He spent his whole life at Emory, but they won't let him take pictures. So Harvey has to sit there with a pencil and copy out the graph where Barack writes to Alex about how he repeatedly fantasizes about making love to men," Garrow told Samuels during the interview.
This begs the question: could Obama be gay or bisexual?
"In regard to homosexuality, I must say that I believe this is an attempt to remove oneself from the present, a refusal perhaps to perpetuate the endless farce of earthly life. You see, I make love to men daily, but in the imagination," Barack Obama wrote to McNear in 1982.
"My mind is androgynous to a great extent and I hope to make it more so until I can think in terms of people, not women as opposed to men. But, in returning to the body, I see that I have been made a man, and physically in life, I choose to accept that contingency," Obama continued.
Commenting on the discovery, Garrow stated that there was nothing particularly unusual about Obama's youthful reflections. "I'm a historian, not a psychologist, but I think it's 'public record' news that a (vast?) majority of human beings have sexual fantasies!" he said via email to The Post.
Read more here.
WOW: Award-Winning Barack Obama Biographer Drops Several "Eyebrow-Raising" Claims About Ex-President in Interview Including that Obama FREQUENTLY Fantasized about Gay Sex to Former Girlfriend