THE AMERICA ONE NEWS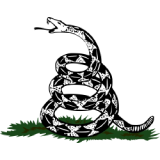 Dec 9, 2023  |  
0
 | Remer,MN
Sponsor: 
WISH-TEXT.COM
 Personalized AI Greeting and Sympathy Cards for the Social Media.
Sponsor: 
WISH-TEXT.COM
 Personalized AI Greeting and Sympathy Cards for the Social Media.
Paul Serran
---
---
A string of interconnected civil suits has been raging in New York Federal Court, pitting Epstein trafficking victims against JPMorgan Chase and Deutsch bank, as well as the US Virgin Islands territory against the very same banks.
The victims' case against the banks is looking strong, if the latest Judge rulings are to be taken as parameter (link). So much, so, that Deutsch bank has settled a few days ago with the Epstein victim plaintiffs to the tune of US$75 million.
JPMorgan is also preemptively suing its former top executive Jes Staley, to have him reimburse any damages they may face – which at this point seems a likely scenario.
But on the USVI suit, the situation is not so clear-cut: JPMorgan Chase has just filed a fiery 'Opposition to an USVI motion to strike' their 'affirmative defenses'.
It's a legal filing attempting to demonstrate that there's plenty of blame to go around when it comes to the government of the US Virgin Islands territory's mishandling of (and complicity with) Jeffrey Epstein.
The bank legal team argues that these facts disqualify the territory from seeking damages in civil court.
In the process, the filing sheds light in some jaw-dropping and disturbing realities about the link between the Jeffrey Epstein trafficking ring and the USVI government.
The opening of the Judicial motion sets the tone:
"Plaintiff Government of the United States Virgin Islands ("USVI") is complicit in the crimes of Jeffrey Epstein. Epstein could have lived anywhere in the world. He chose USVI. Discovery obtained in this case reveals why. For two decades, Epstein maintained a quid pro quo relationship with USVI's highest ranking officials. He gave them money, advice, influence, and favors. In exchange, they shielded and even rewarded him, granting him more than $[redacted] million in tax incentives."
The banks motion further states that "the entity that most directly failed to protect public safety and most actively facilitated and benefited from Epstein's continued criminal activity was the plaintiff in this case—the USVI government itself.'
After getting out of jail in 2009, Epstein had the supervision of his parole transferred from Florida to the USVI territory, where he registered as a sex offender and maintained his 'primary residence' – putting him under USVI law enforcement's direct jurisdiction and supervision.
Epstein's 'Pedophile Island' served as his 'primary residence' for legal purposes.
 The shady billionaire courted USVI officials with money and favors, and even funded and advised on the finances of the USVI government.
"Epstein gave money to USVI politicians. For example, Epstein supported [Democrat] Congresswoman Stacey Plaskett, who successfully ran to be USVI's delegate to Congress—after working for the USVI Economic Development Authority, the USVI agency responsible for awarding Epstein his massive tax benefits."
The amount of tax benefits is redacted in the released version of the motion, but it's the millions of dollars.
Former USVI first lady Cecile de Jongh worked for Epstein, who paid for her children's education.
But according to the motion, 'Epstein's primary conduit for spreading money and influence throughout the USVI government was First Lady [Cecile] de Jongh'.
"Despite her public role and official duties, First Lady de Jongh managed Epstein's USVI-based companies from January 2007 to January 2015 — receiving from Epstein a salary, bonuses, and other benefits, including $200,000 in 2007 alone.
[…] Epstein paid her children's tuition—i.e., the children of sitting Governor [John] de Jongh, including when he was the sitting USVI governor."
An excerpt from an email from First Lady de Jongh: "[USVI Governor] John and I have put money into the campaign based on what we thought was going to happen with the tuition payments.").
Trending: "You're a Piece of Sh*t!" – AOC's Town Hall Meeting Descends into Chaos as New Yorkers Express Frustration with Democrat Policies (VIDEO)
Epstein had "inside information about executive branch deliberative process on banking regulations related to International Banking Entities ("IBEs")."
In the described effort by USVI government officials to actively facilitate Epstein's crimes, perhaps the most distressing is to see Cecilia de Jongh emailing Epstein the draft language for the proposed human trafficking bill.
Lady de Jongh: "This is the suggested language; will it work for you?"
Epstein: "We should add 'out of country for more than 7 days', otherwise I could not go for a day trip to Tortola, at the last minute. […] A list of who I stay with should violate my privacy. Restrict my business and livelihood."
Epstein was disappointed by the final legislation, so his employee/First Lady de Jongh offered comfort: 'I know this was a horrible week and i am really sorry about how things panned out. […] However, all is not lost and we will figure something out by coming up with a game plan to get around these obstacles'."
Other salient point of the JPMorgan defense motion is that Epstein 'could not freely transport and exploit young women without assistance from USVI government officials'.
"Based on his government connections, when traveling through the USVI's airport accompanied by young women as a registered sex offender, Epstein could count on his 'great relationship' with the officials there to avoid scrutiny or detection."
This current battle in the USVI versus JPMorgan Chase lawsuit concerns the battle for the territory plaintiffs attempt to strike out some of the banks affirmative defense statements, including the 'unclean hands' argument.
"New York courts have long applied the maxim that one who comes to equity must come with clean hands, and that no relief will lie for parties who 'have committed some unconscionable act that is directly related to the subject matter in litigation'.
[…] USVI did not simply fail to prosecute Epstein or protect his victims. Worse, USVI actively worked with Epstein, reaping the benefits of his wealth while lending official services in aid of his crimes."