THE AMERICA FIRST NEWS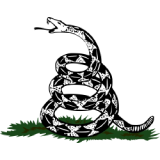 Sep 26, 2023  |  
0
 | Remer,MN
Sponsor: 
WISH-TEXT.COM
 Craft Personalized Messages With Ease! Wish It? Text It!
Sponsor: 
WISH-TEXT.COM
 Craft Personalized Messages With Ease! Wish It? Text It!
JIM HOFT
---
---
MAGA-STAR Rep. Anna Paulina Luna (R-FL) said Friday that the Washington Post wrote a smear job on her with several mischaracterizations, and baseless and inaccurate information, claiming that she only embraced her Hispanic background in order to seek office.
This report was then shared by mainstream media.
"As I've said before, and as the Washington Post has clearly showcased, anyone who is a conservative minority is a threat to Leftist control," Luna told Fox News Digital. "They can try to discredit me, but unfortunately for them the facts completely blow their story out of the water."
The far-left WaPo published a story attacking her with the headline "The making of Anna Paulina Luna."
The fake news outlet reported:
Anna Paulina Luna was serving at Whiteman Air Force undefined in Warrensburg, Mo., where friends said she described herself as alternately Middle Eastern, Jewish or Eastern European. Known then by her given last name of Mayerhofer, Luna sported designer clothing and expressed support for then-President Barack Obama," fake news WaPo wrote.
By the time she ran for Congress as a Republican, she had changed her last name to Luna in what she said was an homage to her mother's family.
Luna's sharp turn to the right, her account of an isolated and impoverished childhood, and her embrace of her Hispanic heritage have come as a surprise to some friends and family who knew her before her ascent to the U.S. House this year.
"The Washington Post just tried to claim my dad was never incarcerated, left out comments from my mom, said I was a registered Democrat, and did not report a convo they had with a former roommate, and interviewed "family" I don't talk to. This is comical," Rep. Luna wrote on her Twitter account.
"Their source also claimed that I was given a Russian firearm to honor my heritage and was not in the state of MO during the break in. This is wild," she continued.
Paulina's friend and roommate's comment was left off the hit piece because it didn't fit their narrative.
Another friend of Luna came into her defense.
"The sources used by Washington Post to support their story attempting to smear Rep. Luna's reputation are not credible. Many of us that were stationed at Whiteman Air Force Base with Anna during her military service know her well," said Instagram user martini1947.
Rep. Luna has stated that her attorney has issued letters to the fake news media demanding that they retract their bogus story or face legal action.
"We have sent letters from my attorney to the Washington Post & Salon to issue corrections or we will sue. We are also sending to Vanity Fair, Business Insider, Yahoo News, Independent, any other outlet that reports false info," Rep. Luna wrote.
WaPo's Jacqueline Alemany, one of the authors who wrote the hit piece against Rep. Luna has issued an apology for the false information they published.
"We incorrectly stated that Anna Paulina Luna was reg'd as a Dem in Washington state in 2017 based on an erroneous voter reg database. Wash only requires voters declare party affiliation when they cast a ballot in a POTUS primary. So sorry for the error!" Alemany wrote.
On Friday night, Rep Luna joined Jesse Watters Primetime to discuss the recent hit piece.
Watch the video below:
View this post on Instagram
The hit piece against Rep. Luna comes after she gave the most explosive questioning during the committee hearing on government-big tech collusion and suppression of speech in regard to the Hunter Biden laptop report.
The beautiful Florida Representative brought the receipts and exposed the former Twitter brass and their network of tyrants who are behind the censorship of American conservatives.
Paulina's questioning was exceptional. She exposed the hidden network operating in the background that is destroying free speech in America. The network includes DHS, CISA, DFITF, EIP, CIS, and others. And Luna brought proof that Yoel Roth was using the private software cloud JIRA to communicate with the FBI and government officials to silence conservative speech.
This evidence left the panel SPEECHLESS! These horrible people NEVER thought they would be exposed and held accountable for their highly unethical and likely criminal conduct.
Note: You can use @chatbot mention tag to interact with ChatGPT language model in comments. Neither your comment, nor the generated responses will appear in "Comments" or "News & Views" streams.