THE AMERICA ONE NEWS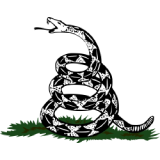 Dec 9, 2023  |  
0
 | Remer,MN
Sponsor: 
WISH-TEXT.COM
 Personalized AI Greeting and Sympathy Cards for the Social Media.
Sponsor: 
WISH-TEXT.COM
 Personalized AI Greeting and Sympathy Cards for the Social Media.
---
---
NEW YORK, NEW YORK - MAY 13: Lee Know, Han, Changbin, Seungmin, Hyunjin, I.N, Woojin, Felix and Bang ... [+] Chan of 'Stray Kids' visit Build Studio on May 13, 2019 in New York City. (Photo by Santiago Felipe/Getty Images)

Getty Images
The K-pop band Stray Kids is once again poised to dominate the Billboard charts with their latest album 5-Star, which is expected to claim the coveted No. 1 spot on the Billboard 200. As the world waits for Billboard to announce the set debuting atop its flagship tally, there is a lingering question on the minds of fans and industry insiders alike: Will this album finally deliver a Hot 100 hit for Stray Kids?
It may come as a surprise that despite securing two No. 1 albums in 2022 and now a new one in 2023, Stray Kids have yet to make an appearance on the Hot 100 chart, which ranks the most-consumed songs in the United States on a weekly basis. This begs the question: How is it possible for a band with such an impressive track record to have eluded the Hot 100?
Like many prominent K-pop groups, Stray Kids enjoys immense support from their dedicated fan base, who eagerly purchase their new albums and EPs upon release. These robust sales contribute significantly to their impressive Billboard 200 chart placements. In contrast, American acts often rely heavily on streaming platforms such as Spotify, which poses a challenge when aiming for a No. 1 spot based on streams alone. Achieving a massive streaming number within a single week requires an immense force pressing play all around the same time, making it tougher for artists to reach the pinnacle of the charts through streaming alone. While Stray Kids can rely on sales to secure their strong album rankings, the journey to success on the Hot 100 chart is an entirely different story.
Stray Kids finds themselves among several K-pop groups that have achieved significant success on album charts but have yet to make their mark on the Hot 100. With the release of their lead single, "S-Class," the band's dedicated following immediately propelled the track to become a trending topic, amassing millions of plays on popular streaming platforms. The Hot 100 chart takes into account three primary factors: sales, streams, and radio play. Undoubtedly, the streaming numbers from YouTube and Spotify contribute to their chances. But, will it be enough to secure a coveted Hot 100 hit?
Stray Kids has already demonstrated their ability to sell music, with over 20 top 10 hits on Billboard's World Digital Song Sales chart, which focuses solely on purchases. Landing on this ranking is relatively easier compared to making the Hot 100. To break onto the Hot 100, the band will need to generate substantial sales figures for any of the songs on their new album, so as to compensate for the limited radio play they receive and healthy but not exceptional streaming numbers.
With their passionate fan base, it is entirely possible that "S-Class" will be the group's breakthrough on the Hot 100 chart, securing their first victory. Billboard will only confirm this in due time, leaving fans eagerly awaiting the announcement. At this point, Stray Kids undoubtedly desires more than just a sales victory, hoping for an all-encompassing success.