THE AMERICA ONE NEWS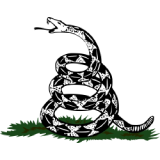 Dec 11, 2023  |  
0
 | Remer,MN
Sponsor: 
WISH-TEXT.COM
 Personalized AI Greeting and Sympathy Cards for the Social Media.
Sponsor: 
WISH-TEXT.COM
 Personalized AI Greeting and Sympathy Cards for the Social Media.
---
---
Speaking publicly for the first time since he was criminally indicted on federal charges, former President Donald Trump called the charges against him "ridiculous and baseless," saying it will "go down among the most horrific abuses of power in the history of our country" and reiterating his claim he followed the Presidential Records Act and did not violate the Espionage Act.
COLUMBUS, GEORGIA - JUNE 10: Former U.S. President Donald Trump delivers remarks during the Georgia ... [+] state GOP convention at the Columbus Convention and Trade Center on June 10, 2023 in Columbus, Georgia. On Friday, former President Trump was indicted by a federal grand jury on 37 felony counts in Special Counsel Jack Smith's classified documents probe. (Photo by Anna Moneymaker/Getty Images)

Getty Images
Trump accused Democrats of wanting "to destroy our country" and called the indictment against him election interference "at a level that our country and few countries have ever seen before," while speaking at the Georgia state Republican convention on Saturday in Columbus, Georgia.
He said the only good thing to come of the indictment is that it drove his poll numbers "way up"—though there has been no reliable public polling since the Thursday indictment—and accused the Department of Justice of going after him because he is Biden's main opposition in the 2024 election.
Trump compared the "joke of an indictment" to the two impeachment efforts when he was in office (he was impeached twice by the House, though the Senate acquitted him both times), calling them witch hunts and hoaxes by Democrats, and comparing the indictment to campaign tactics in Russia and China.
Trump took jabs at special counsel Jack Smith—who issued the indictment—saying "he's deranged."
Trump also spent time claiming all presidents have taken documents out of the White House, and claiming Biden's handling of classified documents were poorly stored.
Rep. Marjorie Taylor-Greene (R-Ga.) briefly came on stage with Trump, saying "President Trump is beating Joe Biden poll after poll after poll" and encouraged Georgia to help get Trump in the White House for four more years.
Attorney General Merrick Garland named Jack Smith as special counsel for the classified documents investigation in November 2022. At the time, Garland said he was appointing a special counsel "in the public interest" after Trump announced he would be running for president again. Smith also took over the Justice department investigation to determine whether anyone illegally interfered "with the lawful transfer of power following the 2020 presidential election or the certification of the Electoral College vote held on or about January 6, 2021, as well as any matters that arose or might arise directly from this investigation," according to a letter from Garland.
On Thursday, Trump was indicted and faces 37 federal felony charges for allegedly mishandling classified documents in a way that put national security at risk, making him the first former president in U.S. history to face federal charges. The indictment, which was unsealed Friday afternoon, gave insight into the accusations against Trump, including that he was hiding classified documents throughout Mar-A-Lago—even in his bathroom—and that he had asked his lawyers to lie about having documents after receiving the subpoena. The indictment stems from an investigation into classified documents that were brought to Trump's Mar-a-Lago property after his presidential term. The charges, however, or a conviction would not keep Trump from holding office if reelected, experts have said, noting there are no rules in the Constitution prohibiting it.
The indictment isn't slowing down Trump's campaigning. He is also scheduled to speak at the North Carolina state Republican convention this evening at 6:30 p.m. Like the Georgia appearance, this was scheduled ahead of the indictment.
Trump Indictment Unsealed: 37 Felony Counts Allege He Could Have Put National Security At Risk (Forbes)