THE AMERICA ONE NEWS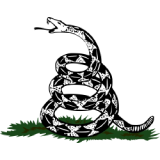 Nov 29, 2023  |  
0
 | Remer,MN
Sponsor: 
WISH-TEXT.COM
 Personalized AI Greeting and Sympathy Cards for the Social Media.
Sponsor: 
WISH-TEXT.COM
 Personalized AI Greeting and Sympathy Cards for the Social Media.
---
---
Marcus Smart #36 of the Boston Celtics celebrates during the first quarter of the NBA Eastern ... [+] Conference Finals against the Miami Heat at the TD Garden on Thursday in Boston, MA. (Photo by Matt Stone/MediaNews Group/Boston Herald via Getty Images)May 25, 2023

MediaNews Group via Getty Images
The Boston Celtics are one step closer to pulling this off.
While advancing to the NBA Finals remains an uphill battle considering they haven't won four straight games since mid-February, the Celtics have rediscovered their identity – the one that elevated them to championship favorites once the No. 1 seed was eliminated in the opening round.
Boston finally exhibited the defensive machine it can be in those moments. Even though they finished second in points allowed per 100 possessions during the regular season, the Celtics experienced some defensive slippage when Joe Mazzulla took over as head coach. They clearly weren't at the same level as last year, and it reached the ugliest point in Game 3 of this series versus Miami.
For the first 16 games of the playoffs, the Celtics were 8-8 with a 113.5 defensive rating — for perspective, that would've ranked outside the top 10 during the regular season. They were allowing the Heat to cook in any way imaginable. Boston's point of attack defenders couldn't stay in front, they left smaller defenders on an island against Jimmy Butler to begin the series, and their rotations out of double teams were poorly executed. Once Miami's shooters gained supreme confidence, there was no slowing them down. It was almost like the words "HEAT CULTURE!" were being shouted every time they let one fly.
Over the last two games, Boston tapped into what made them the strongest and most balanced unit in basketball.
They held Miami to just 108.3 points per 100 possessions in the 96 total minutes of Games 4 and 5. Compared to the Heat's red hot offensive rating of 124.4 in Games 1-3, it was a staggering difference.
Strategically, Mazzulla has pushed all the right buttons in the last two games. The Celtics are switching more of the Butler and Bam Adebayo screening actions in an attempt to play the pick-and-roll straight up without needing help rotations. If you can guard those actions "two-on-two" without requiring weakside defenders to leave shooters, it's typically going to yield a harder shot diet for the opposition.
With the Celtics using more of a switching scheme to limit penetration, they are (largely) forcing Butler and Adebayo to settle for tough, contested attempts. It's particularly interesting because they are opting to switch centers Al Horford and Rob Williams onto Butler more than usual, trusting that those bigs will hold their own and not get burned off the dribble. In Games 4 and 5, it worked. In the instances Boston realized they were in a matchup disadvantage, they would bring late doubles from the proper spots. It was all an effort to make Miami's top decision-makers a little more uncomfortable.
They needed a little luck in the process, of course. Gabe Vincent, who's shooting 38% from three on more than six attempts per game in the playoffs, is the latest Miami guard to suffer an injury. His ankle sprain kept him sidelined for Game 5 and he remains questionable for Game 6. Having one fewer shooter to worry about certainly makes things more manageable for Boston when they help off the perimeter and send bodies at Butler.
With Kyle Lowry's decline and a real lack of offensive creation on the floor, the Heat's halfcourt offense is a huge concern when it comes to their chances of closing the door on this series.
They drove the ball 40 times in Game 5, resulting in 41% shooting on those possessions (not good enough) and only two free throw attempts. In the first three games of the series, Miami averaged 47.7 drives per game on 49% shooting and eight trips to the foul line.
I'd expect to see a similar gameplan for Boston in Game 6. They'll shrink the floor, provide help at the nail any time Butler tries to attack the middle, and instruct their guards to dig down on Adebayo's face-up or post-up possessions while also trusting they can get back to shooters.
In Game 5, the Celtics forced Miami into a 19.8% turnover percentage. It was the fourth-worst rate of the Heat's entire season (100 games).
Credit to the Celtics' defense for at least answering the bell. It only took the most severe degree of adversity that basketball can provide, but ... better late than never?
As Jayson Tatum mentioned after they cut the series deficit to 3-2, this has been the Celtics' M-O for a while.
"For some odd reason, even last year, we always seemed to make it a little bit tougher on ourselves," Tatum said after the Game 5 win. "But what I do know is that you can see the true character of a person, of a team when things aren't going well, and our ability to come together, figure things out when it's not necessarily looking good for us. It's unlike any team I've been on — this year and last year, just the core group of guys being able to respond."
Jayson Tatum #0 of the Boston Celtics celebrates during the first quarter of the NBA Eastern ... [+] Conference Finals against the Miami Heat at the TD Garden on Thursday in Boston, MA. (Photo by Matt Stone/MediaNews Group/Boston Herald via Getty Images)May 25, 2023

MediaNews Group via Getty Images
No team has been in a better position to make the 3-0 comeback and enter the record books.
This isn't the 2003 Trail Blazers, who ranked 13th defensively (still solid) and walked into the playoffs with a +2.9 net rating. This isn't the 1994 Nuggets, who barely had a winning record and were one of the worst offenses that made the playoffs that season.
Those are the only two teams in the modern era to force a Game 7 after trailing 3-0 in any series. Neither group had enough left in the tank to get over the hump. But they also didn't have Game 7 in front of their home crowd.
Boston, now one win from adding to that short list, would be a totally different animal.
While their inconsistency has been the leading cause of headaches for many, the statistical profile screams there's a chance for a miracle. Boston was the No. 2 ranked team in offensive and defensive rating during the regular season, and led the NBA in net rating after the All-Star break.
Then, one glance at the shot profile for these teams and it's clear who has the most upside.
In only five games, the Celtics' offense has yielded 77 attempts from 3-point range with at least six feet of space, according to NBA tracking. That's 15.4 per game, and they've shot 40.3% percent on those looks.
Meanwhile, the Heat have taken just 46 threes with at least six feet of space, shooting 56.5% on those opportunities. Boston has a few reasons to believe they can simply win the math battle in every game they play.
But beyond their résumé, this group has now won seven straight elimination games in the Eastern Conference playoffs. In all seven games, they've held the opponent under 100 points:
If they managed to come back and reach the Finals, it would squash all of the narratives we heard after Game 3 about them being a "mentally weak" team.
Here's the thing, though. In some ways, it's hard to decide whether it would be something for Boston to be proud of ... or an annoyance considering they put on unnecessary mileage just to get through a much less talented team. You struggle to say 'inferior' team because of the impact Miami's collective grit, hustle, and physicality had on the start of the series.
All of those factors matter in the postseason. Teams don't coast to Finals appearances strictly based on talent and shotmaking ability. It has to be earned with some nastiness, and whatever the Heat lack in a side-by-side comparison with their opponent, they clear everyone in that department.
This series is illustrating why playoff basketball is so compelling. But also strange.
On one hand, it's the greatest time of the year with the most ferocity imaginable on the court. With the amount of regular season games played (about 20 too many), it's not realistic or feasible for athletes to play with this level of aggression, for this many minutes, all year long. At least not without suffering injuries along the way. There's natural pacing for players from October to April, with coaches and medical staffs monitoring their workloads. That's why the playoffs feel so different. There's urgency, no real cap on minutes, and immense pressure every night.
But with the combination of tight defenses and the modern shot profiles (the type of shots a team is looking for), we're also seeing how much a playoff series can swing on the "make or miss league" principle. Shooting variance is a monster that can lift or collapse a team at any time. If your group is heavily-reliant on jumpers, a prayer to the basketball gods is probably necessary in those pregame locker room moments.
In this East Finals matchup, we're seeing how it looks when teams essentially take turns enjoying a hot streak. Miami shot 47.8% from deep through the first three games, almost 19 percentage points higher than Boston while also turning it over nine fewer times. In the Celtics' last two wins, the pendulum has shifted. Boston shot 40.5% from downtown across those two games, nearly 10 percentage points higher than Miami, and turned it over 12 fewer times.
The battle of shot quality and turnover differential will absolutely haunt one of these teams all summer.
Of course, the difference between winning or losing in the playoffs is much more nuanced. Strategic adjustments still matter. Toggling between defensive schemes, knowing when to tighten or expand the rotation, and watching film to pinpoint different ways for your best players to attack in the halfcourt — it all matters.
For this particular series, although it might sound reductive, it does seem as if the primary factor is going to be whether Boston's stars can continue generating quality looks, and if the role players can keep making Miami pay for allowing them open space.
For the series, Boston has attempted 43 more threes, but have only made four more. Despite that tough reality for the Celtics, the scoring margin is only nine total points:
Celtics-Heat by the numbers

East Finals
What does that point to?
A series that (mostly) hinges on outside shooting.
More importantly, it's indicative of a team that has trusted the offensive process and never changed its style despite the cold shooting woes biting them at the wrong time.
Through Tatum's improved playmaking — attracting two to the ball and hitting the outlet immediately, rather than playing in a crowd — the Celtics were able to exploit Miami's defensive coverages and get their role players in a rhythm.
Derrick White was the number one beneficiary, drilling six of his eight attempts from beyond the arc in Game 5.
"I think we just consistently got good looks," White said Thursday. "We were able to get out and run, make that extra pass. When you get looks like that, with the shooters we have, we're going to make them more than miss. Just continue to make the extra pass and find the right guy."
To his point, Boston is a machine when they get into this kind of a flow.
The Celtics have now played 100 total games this year. Including the playoffs, they are 38-2 when making at least 40% of their 3-pointers. Not only is the record remarkable, but it's significant that nearly half of their games have featured such an elite shooting mark:
Every team's win percentage when hitting at least 40% of their 3-pointes

Stathead
When Boston shoots below 40% from deep, they are actually under .500 on the year. Only eight teams managed a winning record in those instances, pointing to how much of a perimeter-heavy league it has become:
Every team's win percentage when shooting UNDER 40% from three

Stathead
To be clear, it's not a bad thing for a team to be this reliant on outside shooting. It all comes down to how you get to those shots.
If this is the James Harden and Mike D'Antoni Rockets, things could get shaky late in a series when the vast majority of those 3-pointers are off the dribble. It's a taxing style of play.
With Boston, especially if Tatum is dictating the action in ball-screens and pulling in weakside defenders, the Celtics are more than happy to live with the results if they keep getting the cleanest perimeter looks in the league.
"It just spreads us out, allows us to create different advantages, and allows us to run some different stuff," Mazzulla said of Tatum's willingness to trust others and pass the ball early in possessions. "That just goes to the connection the guys have."
We'll see if that flow continues as Boston goes on the road, again, for another elimination game.
If Miami were to find itself on the wrong side of history in this series, I think the ensuing reaction or conversation would require some perspective and nuance. To me, it wouldn't be "blowing a 3-0 lead."
In typical social media language, that's how it will be phrased. But it can't be viewed that way. This is a Heat unit that's injured, physically spent, and already worthy of praise for getting this close. As an eight seed with a negative point differential on the season, not even the South Florida natives expected this team to be one win from the grandest stage.
Miami should still be favored to win this series. Momentum is a real thing that plays a pivotal role in these matchups, but those already crowning Boston should remember what Jimmy Butler is capable of when his team becomes the one doubted.
"It's going to be a grind," White said. "They're going to come back and play well. Their crowd is going to be in it, so it's not going to be east. It's going to take 48 minutes of battling, scratching, clawing, and we've got to find a way to win."