THE AMERICA FIRST NEWS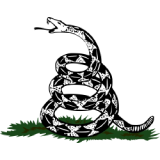 Oct 3, 2023  |  
0
 | Remer,MN
Sponsor: 
WISH-TEXT.COM
 Craft Personalized Messages With Ease! Wish It? Text It!
Sponsor: 
WISH-TEXT.COM
 Craft Personalized Messages With Ease! Wish It? Text It!
---
---
Robert Englund is celebrating 50 years in film and television.

Cineverse
Iconic character actor Robert Englund knew exactly what he didn't want a documentary about his life and work to be.
"I didn't want it to be a swan song," he recalled. "I wanted it to be more about a utility actor, a character actor, who survived."
"It's strange doing these things because I'm an old dog now, and you don't want that thing where you're feeling like you're summing up the end of your life, so it's difficult to watch the documentary. I have so many old friends in it, good friends, people who mean so much to me, but it's also a bit like Tom Sawyer and Huck Finn attending their funeral."
2023 marks his fifth decade of making movies and TV in Hollywood, including the classic sci-fi show V and the A Nightmare on Elm Street franchise as a titan of terror, Freddy Krueger.
"50 years ago, I was on location in Statesboro, Georgia, home of the Allman Brothers, starring in my very first movie. It was Buster and Billie with Jan-Michael Vincent, who was arguably one of the biggest stars of the 70s, along with Burt Reynolds. Five decades on, I'm still alive and hitting my marks."
As Hollywood Dreams and Nightmares: The Robert Englund Story illustrates, the actor continues to be revered and prolific in the industry. The documentary lands on Screambox and Digital on Tuesday, June 6, 2023.
It was not the first time someone had approached Englund about making a film about his legacy, so why now and why this project?
"What was special about this one was Gary Smart and Christopher Griffiths, the gentleman from Cult Screenings," he explained. "I loved having them around because if I couldn't remember an actor's name, they could. They're sort of like having a personal version of IMDB with you, and they are genuine fans of the genre, as well as films in general. They're English, and I'm an Anglophile, which made it twice as much fun."
Englund recalled, "We'd be talking and then go the pub afterward and talk about the great Hammer films with Peter Cushing, Christopher Lee, and Herbert Lom, so it was great to get to work with them.
"It took years to make because we got interrupted by Covid, but they would find me at film festivals, in London or New York at an event, or they'd come to my home, and they were not like fans; it was more like a boys' night out. I was just very comfortable with them."
Among those who have taken part in the documentary are Englund's wife, Nancy, and a wealth of horror legends, including Eli Roth, Adam Green, Tony Todd, Lance Henriksen, Heather Langenkamp, Lin Shaye, Bill Moseley, Doug Bradley, and Kane Hodder.
As well as Englund's 50 years in TV and film, the documentary's 2023 release also celebrates another milestone moment in the actor's career, the acclaimed mini-series V. While many assume it was Elm Street that broke Englund internationally, it was the sci-fi TV event.
"V was huge when it came out," he recalled. "I believe it was because of cost, as we had a very large cast, that it was canceled prematurely. I ran into the NBC TV executive Brandon Tartikoff at an award show one year, and he told me it was a mistake. They didn't realize it was the number one show in Europe and Asia at the time, or they would have probably taken advantage of it being an international success, which could have sustained it for another season or two."
"They were just beginning to figure out how to make a successful series out of it as opposed to a mini-series or TV movie."
Englund has fond memories of the V era.
"I'll always remember it because of the personalities involved, like Kenneth Johnson, who is wonderful and smart, and all the wonderful actors I got to work with on that show. There was also Michael Ironside, Marc Singer, and Mickey Jones, who would tell stories about being Bob Dylan's drummer."
He continued, "I went to Italy with the V girls including Jane Badler. She was terrific and fun. It was my first trip there, and we got a TV award at La Scala for our ensemble cast. I think we beat out The Thorn Birds. The fact that V made me international was the thing for me. Many people were shocked by V when it aired, but strangely enough, now, I see it programmed in the mornings for children and young people in Europe. Times have changed."
Robert Englund in the chair prepping for another day on set as 'A Nightmare on Elm Street's Freddy ... [+] Krueger.

Cinedigm
It would have been easy for Hollywood Dreams and Nightmares: The Robert Englund Story to focus on the actor's Krueger era, his quintessential embodiment of, and association with, the character. Instead, it leans more into the influence and impact the character continues to have in popular culture.
"It's so strange because I'll be at a film festival or a convention, and occasionally someone will bring up something that they've spent a lot of money on, like a collectible from one of the films and all the ones that people have brought me at shows they've all been authentic," Englund mused. "I can usually tell because I remember the hero glove or the glove for cutting or reflecting the light. There are other things, like original sweaters or stunt performers' sweaters, and sometimes even the original molds from various films. Each movie had a slightly different makeup because they constantly refined the technology and process with special effects makeup."
Proving his point, several items like the ones he described are going under the hammer at an auction in Los Angeles just weeks after the documentary drops.
Among the items on offer is a production-made Freddy Krueger Chest of Souls appliance from A Nightmare on Elm Street 3: Dream Warriors, which is expected to sell for between $2,000 and $4,000. There are also Freddy Krueger makeup appliances from A Nightmare on Elm Street 2: Freddy's Revenge which has a guide price of $5,000 to $10,000, and a bloodied razor-claw glove from A Nightmare on Elm Street 5: The Dream Child that has a price tag of $20,000 to $40,000.
"It's amazing because the fans know much more about it than I do, and they know the value," Englund added. "I'm a sucker for the old movie posters or the posters of me with my name in Cyrillic or foreign languages. I love that stuff."
While the Elm Street franchise is a classic and enduring IP with which the actor will always be associated, he had brushes with several other seminal film and TV properties, including Star Wars. Had they panned out, his path could have been very different.
"My connection was Star Wars was so brief," the actor explained, having read for the role of Han Solo. "They just looked at me for five seconds." Afterward, Englund suggested to his friend, Mark Hamill, that he read for Luke Skywalker.
"I was really across the hall trying to worm my way into Apocalypse Now as the surfer or the cook, which was the role that went to Frederic Forrest. The franchises I came this close to were Kojak and The Dukes of Hazzard. I had probably eight to ten callbacks between the two of those shows. I'd been typecast as a Southerner from my first three or four starring roles in films, so they brought me in at Warner Bros. for Dukes of Hazzard a lot. They kept bringing me back and bringing me back, maybe for the Luke Duke role." That part eventually went to Tom Wopat.
Englund continued, "I was also up for Bobby Crocker on Kojak. That character was originally an Irish street kid who gave Kojak information. He wasn't a cop. Kevin Dobson, of course, got the role, and they changed it. I went back for that half a dozen times, at least, and that would have been life-changing. I was going to be a recurring character on Hunter."
While fun to wonder what might have happened, the actor is happy with how things have turned out.
"There are all these directions my career could have gone. You never quite know," Englund pondered. "I almost ran away with an avant-garde theater troupe out of Iowa City, and I was going to surrender my life to this group of actors. I guess you have to ask the question, 'Is it the road not taken or the road that didn't take you?'"
Note: You can use @chatbot mention tag to interact with ChatGPT language model in comments. Neither your comment, nor the generated responses will appear in "Comments" or "News & Views" streams.