THE AMERICA ONE NEWS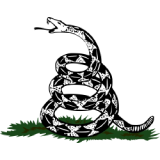 Nov 28, 2023  |  
0
 | Remer,MN
Sponsor: 
WISH-TEXT.COM
 Personalized AI Greeting and Sympathy Cards for the Social Media.
Sponsor: 
WISH-TEXT.COM
 Personalized AI Greeting and Sympathy Cards for the Social Media.
---
---
Jon Ginoli (front) and Chris Freeman (right) are two of Pansy Division's founding members.

Pansy Division
2023 marks a landmark anniversary for iconic queercore rockers Pansy Division. It's 30 years since their groundbreaking debut album, Undressed, was released, catapulting them into the spotlight.
To celebrate, the band is hitting the road, performing shows across the US and in Vancouver, Canada. Once again, founding members Jon Ginoli and Chris Freeman are front and center.
"We didn't play shows for several years because of the pandemic," Ginoli revealed. "Coming out of that, I had a long conversation with Chris, and I was more pessimistic about it than he was. I didn't know if our time had come and gone, and I wasn't keen to get going, but he was. He said to me, 'You're wrong. We made an impact.' I knew we had, but I didn't know how current that was."
"However, even in the last year, just reading things and talking to people, our name keeps coming up. The tour we're doing this year was one we tried to do in 2020 and hadn't gotten very far."
Ginoli said they only played three shows before the pandemic hit, so they see this outing, kicking off in Pride month, as "continuing what we started."
"We all live in different places and can't just jump in the van, so a tour now is three different three-day weekends spaced out over several months." Pansy Division starts the first leg in Minneapolis on Thursday, June 15, 2023. They return to the road in September and November.
"These shows are all we can do this year," he said. "Next year, we're attempting to go to Europe; if we do that, we may not have time to do any American shows. I'm the one with the least amount of vacation time because I'm the one who got my job most recently. We all work nine-to-five jobs now. Chris has worked for his job for a while; he has so much vacation time that I'm envious. That's a reality of life in America; we have a limited vacation time compared to Europe." Chris also tours with his other band, GayC/DC.
So what can fans expect from the upcoming shows?
"We're not doing the whole Undressed album on this tour. There are some songs we never stopped playing, and there are others we haven't played in a long time that we've dusted off. Next year will be the 30th-anniversary of Deflowered, but I'm not sure how many shows we'll get to do," Ginoli confirmed.
"There also won't be any new stuff. How we did the last album cemented in my mind that the only way for us to do another album is to get together, work on songs beforehand, and play them out live. That's how they change, and they get better. Our last album is really good. I think it would have been an even better album if it had some road testing."
Pansy Division on stage at the San Francisco Pride event in San Francisco, California., in June ... [+] 2019.

Getty Images
Undressed received widespread critical acclaim in the music press when it was released in March 1993, only two years after Ginoli formed Pansy Division.
"I'd had this idea to have a gay rock band for a while. However, it seemed like a ridiculous idea in that nobody would want to hear that, given my experiences with how few gay people I met who liked rock music," he recalled. "At a certain point, it dawned on me that the time had come, and it was overdue. I kept thinking other people were going to do it."
After waiting a few years and moving to San Francisco, Ginoli put an ad in a local newspaper.
"The band I had in the 80s was in the Midwest, so my musician friends were far away, and none were gay. Chris, who is on bass and vocals, had been looking for an ad like mine, so he reached out immediately, and it worked out instantly. From the beginning, I knew he was the right person, but getting the rest of the lineup filled in was difficult."
Ginoli, the band's guitarist and singer-songwriter, knew Undressed was a pivotal moment for Pansy Division, and they had to get it right.
"It was our initial voyage out into the world, so we were going to do exactly what we wanted, the way we wanted, because we may never get to make another album," he admitted. "If we put this album out, I don't want to worry that I held anything back or left something out because we're trying to play it safe. It was also a time of a terrible political mess, just like we've got now, and all these people were dying of AIDS. At the same time, we were laughing our heads off, coming up with songs and saying, 'Can we really sing this in front of people?' What can I say that I haven't said? What have I not heard someone sing about?' That was what drove the early idea of the band that culminated in Undressed."
From the get-go, Pansy Division's songs were open and honest representations of who they were and their feelings. They also wanted to get the balance right.
"People always like to talk about lyrics, and I don't blame them, but the musical approach was critical," Ginoli explained. "I wanted our music to be simple, catchy, and I wanted a lot of it to be fast. I wanted it to be entertaining and not sound like propaganda or a lecture."
"When I wrote the first few songs, I remember being invited to this party, where people were like, 'Bring your guitar, and you can play your songs.' There's a guy I knew, and he played before me. He was gay and wrote the most heart-wrenching, depressing downer of a song; then I played "Fem in a Black Leather Jacket" and another song, and the room just came alive. I was singing what I wanted to hear, and I realized that's what many other people wanted to hear too. Because of the musical approach, I realized that many people who were not gay would also potentially be an audience for it."
He continued, "I was gay, and I liked all these songs that were blatantly heterosexual, so I thought it might be just interesting and different to be doing something coming from the gay perspective. I thought that would be interesting to some straight people, not the close-minded straight people, of course, but I also knew that it was an uphill battle getting gay people to accept this as part of our culture. Many gay people were waiting for something besides dance music to represent us. Why is it always show tunes, disco, and dance music? It was so limiting."
Ginoli wasn't wrong, and Pansy Division quickly gained support from Howard Stern and Green Day, who took the band with them on their legendary Dookie tour in 1994.
Jon Ginoli signs copies of his book during a launch party for his memoir called 'Deflowered: My Life ... [+] in Pansy Division' at bookstore in San Francisco, California, in 2009.

San Francisco Chronicle via Getty Images
All these years later, the Pansy Division guys still love touring despite some of the hurdles they face.
"We have to fly to play shows, it limits where we can play, but that's the reality of being in a band, where it's not our living. It was our living for a while back when it was cheaper to live, and rents were cheaper, but, at a certain point, it just wasn't enough to sustain the band," Ginoli shared. "I remember we had a goal by the end of the 90s where we thought if we can make $500 a night, we can make a living. The reality was that it was more like $300. It wouldn't be a lucrative living at $500, but we could all get by if we toured a lot. It just became too much to try to achieve that, so now we play less and get paid more."
"We're still only able to do a certain amount of it, though. We get asked to do many things we just can't do, which is unfortunate but also the reality. We all work nine to five now, and it takes a lot of planning to get things done."
However, with 946 shows under the collective belt, the band still hopes to play their target of 1,000 performances.
"I don't think any of us wants to stop the band. We're still doing it because we have a good time, and in some ways, we have more fun when we get together now because it's special," Ginoli enthused. "Instead of being in a van for a month, six weeks or more, when you all get sick of each other, it's a more civilized way of doing it. It's also more expensive."
With more landmark moments coming up, would they consider collaborating with other LGBTQ+ artists in one big show somewhere like the Hollywood Bowl?
"That'd be great for gay rock bands; I just don't know who could help us draw enough people to fill that space," Ginoli mused. "I remember, but a long time ago, there was this idea to have a queer Lollapalooza. It was at the very end of the 90s or early 2000s. I think it was going to be Pet Shop Boys, Soft Cell, Magnetic Fields, Sinead O'Connor, and Rufus Wainwright."
"I thought, 'This bill needs some rock and roll, so let's get on the bottom of the bill. I have no illusions about how popular my band is, but wouldn't it be great to have us in front of those bands' audiences?' We sent a message to someone who I think was the Pet Shop Boys' manager explaining who we were, and their response was something like, 'Pet Shop Boys are well aware of who Pansy Division are.' I thought, 'Well, that's a no' (laughs). Chris is a big Pet Shop Boys fan, and I thought that was a diverse bill in some ways and not in others, but the tour fell apart, as these things can do. But who knows."