THE AMERICA ONE NEWS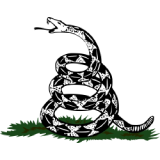 Nov 29, 2023  |  
0
 | Remer,MN
Sponsor: 
WISH-TEXT.COM
 Personalized AI Greeting and Sympathy Cards for the Social Media.
Sponsor: 
WISH-TEXT.COM
 Personalized AI Greeting and Sympathy Cards for the Social Media.
---
---
Sheephead Wrasse live amongst the giant kelp and help keep grazing animals like sea urchins under ... [+] control by feeding on them.

National Geographic - Jeff Hester
Capturing wildlife in its natural habitat is all about being stealth.
"While the main wolfpack was out hunting, we were able to install remote cameras at locations that were far enough away from them that they didn't disrupt their behavior at the den," explains Anwar Mamon.
Mamon is the executive producer of the second season of America's National Parks.
While season one of the series took viewers to iconic parks, including the Grand Canyon and Yosemite, the new episodes highlight several lesser-known parks, including Biscayne National Park, the Channel Islands, Lake Clark, Voyageurs, and Grand Teton, moving through areas including Wyoming, Miami, Alaska, Minnesota, and California.
Explaining the selection of which parks to feature this season, Mamon says, "We saw this as an opportunity to select the parks very carefully, and we were very keen to shine a light on the parks that people don't often mention because America has huge amounts of biodiversity within each park."
He points to an example of this, explaining, "Often there are unique species within a park, such as the Channel Islands, where there's a fox that is only found on within that park."
In that episode, to capture the fox, the production team employed a silent drone, just one of the types of technology used to get viewers close to the animals without invading their habitat.
"We used whatever technology is needed to elevate the storytelling. So, there are lots of different techniques that we've revolutionized to do this. Drones and remote cameras are obviously equipment that we use, but then there are some unique situations that we had to really figure out how to capture."
One such occasion, says Mamon, was used when, "we really wanted to film this stress response from coral, which produces this kind of sunscreen in response to warming temperatures, and at night it glows in a florescent way. So the challenge became, 'how do we do that?' What we did was to create an ultraviolet rig with some special camera lighting to show this incredible thing that comes alive at night that you'd never normally be able to see."
Camera Operator, Yuzuru Masuda, stands in a beaver pond wearing waders.

(National Geographic/Taylor Gray)
He says that the team had to come up with another technological innovation while shooting at Lake Clark National Park. "We used was robotic arm motion control time lapse to take us into the undergrowth."
The purpose of this, explains Mamon, is to "make those natural worlds that we wouldn't be able to experience because they work on a different timeline or something else, come alive so that they can be seen. That's the main reason that we use technology in this series."
However, Mamon and his team are extremely careful not to interfere with the wildfire subjects that they're filming.
"We have a code of ethics and the most important thing is that animal welfare comes first," he says. "Crucially, we want to show the audience the natural world, but we never want to disrupt animal behavior."
To that end, the production team worked not only with the parks service but with scientists, park rangers, and those with indigenous knowledge, all in an effort to ensure that the locations and animals were treated with respect.
But, even with all of the care taken, it can still be tricky to not alert the animals, like those aforementioned wolves.
As Mamon explains, "Wolves have incredible senses of smell, they'll know something's been around."
So how did the crew get those cameras in there without the wolves knowing, even with the pack off on a hunt? "These filmmakers are unique in their skillset," says Mamon. "They know how to calculate that direction of the wind and leave no marks. It's really all about making sure that you're not bringing too many artificial scents into their world."
But even with these measures, Mamon says that wolves are still keenly aware that the cameras are there. "The thing is the remote cameras are non-threatening because they're not big and they don't make loud noises — they're very discreet — so the wolves accept those things in their territory."
Wolf pups outside their den at around four to five weeks old in a remote corner of Voyageurs ... [+] National Park.

(National Geographic/Jake Davis)
Mamon says that one guiding principle in making the series is that, "we wanted all of this to feel like a love letter to the parks. We wanted people to know what's potentially on their doorstep. "
He adds that, personally, "I'd like people to recognize how special the parks are but also to recognize how vulnerable they are. We've got a few stories within the series about animals that migrate from national parks all over America and those stories are important because what I hope the audience takes away is that it's all about how you look after your backyard, because if that's in good shape, that will help migrating animals and also will help these massive national park ecosystems."
Each installment shows, that each of those parks has their own unique story to tell, says Mamon. "I think we're very lucky to be at a point in history where I think the pandemic taught us how important the natural world is; how important it is to get out there in nature, and I believe that this comes across in this series."
'America's National Parks' airs on Nat Geo and is available for streaming on Disney+.