THE AMERICA ONE NEWS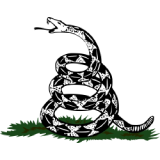 Dec 9, 2023  |  
0
 | Remer,MN
Sponsor: 
WISH-TEXT.COM
 Personalized AI Greeting and Sympathy Cards for the Social Media.
Sponsor: 
WISH-TEXT.COM
 Personalized AI Greeting and Sympathy Cards for the Social Media.
---
---
LOUISVILLE, KENTUCKY - APRIL 17: John Mellencamp performs at Whitney Hall on April 17, 2023 in ... [+] Louisville, Kentucky. (Photo by Stephen J. Cohen/Getty Images)

Getty Images
It's not often that a rock concert begins with an approximately 20-minute montage of scenes from mostly classic '50s and '60s films shown on a large screen, but that was the case with John Mellencamp's show at New York City's Beacon Theatre Friday. Related to his 2021 appearance as a guest programmer on Turner Classic Movies, the brief excerpts were from movies that meant something special to him–among them Giant, Hud, On the Waterfront, The Fugitive Kind, The Misfits, The Grapes of Wrath and A Streetcar Named Desire. And based on watching those excerpts, one could see how those films resonated with the Rock and Roll Hall of Famer: ordinary people from everyday life who are trying to survive amid unforeseen circumstances and an unforgiving society.
That's been a theme of Mellencamp's career going back decades when he finally broke through with his fifth album, 1982's American Fool, which yielded two iconic hits in "Hurts So Good" and "Jack and Diane." Since then, the Indiana native's songwriting has touched on the trials and tribulations of the average American while also conveying a sense of compassion, empathy and dignity on their behalf—making Mellencamp one of the founding fathers of heartland rock alongside Bruce Springsteen, Tom Petty and Bob Seger. In addition to the personal, Mellencamp has also touched on social and political issues in his music as well.
The musician's Friday show in New York City was the last of a four-night stand at the Beacon as part of his Live and In Person tour (while in the Big Apple, he also took part in a discussion with David Letterman for the Tribeca Festival). Featuring his accomplished six-piece band the setlist was a predominantly satisfying balanced career retrospective—including a good number of familiar favorites like "Small Town," "Pink Houses," "Lonely Ol Nights," "Paper in Fire" and "Cherry Bomb," and some deep cuts such as "Human Wheels," "Jackie Brown," and "John Cockers." A blistering rendition of "What If I Came Knocking" epitomizerd the intensity and energy of the show, especially during its second half, and an extended, driving version of "Crumblin' Down" also incorporated Them's classic anthem "Gloria."
The celebratory nature of the concert was tempered by its acoustic segment in which Mellencamp performed the poignant "Longest Days," which certainly hit home the message of making the most out of life given the limited time we have. And his newest and powerful song, "The Eyes of Portland," off of his upcoming album Orpheus Descending, touched on the subject of poverty ("All of these homeless, where do they come from?/In this land of plenty where nothing gets done," he sang with emotion).
Along with his band, Mellencamp was in fine form both through his defiant performances (with that gritty voice still intact) and stage banter with the audience that bordered between humor and insightful wisdom. Of course, he sang his two biggest and most beloved songs "Jack and Diane" (which just featured Mellencamp on acoustic guitar) and the closing rocker "Hurts So Good." For both those numbers, he pretty much allowed the audience to take over on the vocals as they enthusiastically sung the lyrics note for note. Given this show and the fact that his new record (his 25th overall) is coming out next week, it doesn't appear that Mellencamp has any intention of slowing down or abandoning his trademark feistiness.