THE AMERICA FIRST NEWS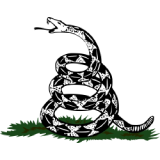 Sep 29, 2023  |  
0
 | Remer,MN
Sponsor: 
WISH-TEXT.COM
 Craft Personalized Messages With Ease! Wish It? Text It!
Sponsor: 
WISH-TEXT.COM
 Craft Personalized Messages With Ease! Wish It? Text It!
---
---
More From Forbes
The brainchild of Texas natives and childhood friends Ben Williams and Wendell Robbins, Highway Vodka is Texas' first vodka distilled and fermented with hemp seed. Crafted in Houston at the state's first Black-owned distillery, it is currently the only hemp-based spirit in the country with mainstream distribution.
Following an initial launch in 2019 — a feat that led to 500% year-over-year growth during the COVID-19 pandemic — Highway has joined forces with global spirits company Infinium Spirits to take its distribution nationwide in 2023.
The expansion kicks off in Highway's home state, putting the first-of-its-kind product on liquor store shelves across the Lone Star State, with more on-premise accounts added in each of the major cities and more markets on the horizon across the U.S. this year.
Highway marks Williams and Robbins' first foray into the craft distilling game, after their various professional triumphs in Houston's hospitality scene, including ownership of the former Third Ward bar Scrappy Brown's. Williams had also worked with his brother, James Beard Award Nominee Chris Williams, to open Lucille's, a nationally acclaimed Southern restaurant in the heart of the city's Museum District.
Their transition from bites to booze follows years of experimental distilling, propelled by the goal of injecting distinct character back into vodka by highlighting the natural flavors of Highway's unique mash bill, which is comprised of just three key ingredients — a unique strain of hemp, Texas corn and pure water locally-sourced from an artesian aquifer.
Widely hailed for its versatility and sustainability, hemp's uses span from health food and non-dairy milk to paints, varnishes, and soaps. Williams and Robbins are leveraging this versatility to cook up their vodka from scratch, while utilizing their proprietary distilling process — a system they engineered — to bring the revolutionary liquid to life. Utilizing hemp not only makes for a smoother vodka, but also helps lessen environmental impact, too.
Ben Williams, co-founder of Highway Vodka, tells the story in his own words.
Claudia Alarcón: Tell us about your product and why you got into it.
Ben Williams: All of this kind of started off as a hobby. We were making this stuff in our kitchens and competing against each other about who made the better batch. After a visit to California where we saw a few folks distilling with cannabis, we really got into the idea of changing up the mash and eventually settled on using hemp seed as part of the distillation process. It took a while, but we eventually perfected the blend to yield an insanely smooth product with a unique flavor profile and mouthfeel. We really believe it's one of the best vodkas on the market.
Alarcón: How is Highway Vodka made?
Williams: The magic lies in Highway's distinct mash, which is rounded out by a unique strain of hemp and corn — all naturally gluten-free. The entire mash is cooked and transferred to the fermentation phase, during which hemp oil forms — a tenet that separates Highway from other vodkas.
Once transferred to the still, that same hemp oil acts as one last filtration for adverse congeners, often attributed to headaches and hangovers. At Highway, we use all of the hearts and none of the tails from the run; and we only distill the liquid six times. The entire process contributes to our goal of injecting distinct character into the vodka. This also preserves the nuance of the grain, which gives Highway a more unique flavor profile. You'll taste a natural kiss of sweetness with a unique, luscious mouthfeel.
Lastly, the finished bottle is a result of our proprietary slow filtration process, which is one-of-a-kind in the craft spirits industry. We created Highway's distillation method and equipment after years of research, so everything we're doing is truly from scratch, just like the vodka.
Alarcón: Why hemp? What about hemp makes this process and product more sustainable?
Williams: Hemp plays a major role in the production of the spirit at every stage – it fuels fermentation, filters headache/hangover-inducing congeners and produces a smooth, flavorful and highly unique sipping experience. Just as importantly, hemp is among the most sustainable crops in the world. Its versatility and many beneficial properties make it a uniquely high-quality and conscientious option for our mash bill.
Alarcón: What is the long term vision for Highway Vodka?
Williams: Currently, we're focused on expanding Highway to shelves across the country, but we are also a purpose-driven company, which to us means that our why is far more important than the what. We are proud to represent the first true innovation in the vodka category in a very long time, and to serve as a vehicle for celebration for our consumers. However, what that exemplifies, is our ultimate motivation. Highway is hand-crafted for the next generation of visionaries. We are committed to inspiring and empowering every person to find their lane.
We really want to be a conduit for growth, positive change, and self-actualization. We believe in the next generation of change-makers and want to embolden them in their endeavors. It's important to us that our journey inspires others to also carve out their own lane.
Alarcón: Are there any environmental goals you have for your brand or elements you're hoping to incorporate in the future?
Williams: We want to get even more sustainable with our sourcing. We're happy to already be utilizing one of the most sustainable crops in the world, but of course, we'd like to expand upon that. As the laws change and hemp restrictions are softened, we'd also like to be able to source within Texas so that we're supporting growers closer to our home base and limiting our carbon footprint.
Our distillery sits in a former horse barn, so we've already been able to experiment with taking the excess from our mash bill and feeding it to the surrounding farm animals to minimize our waste. As we continue to expand this operation, we'll need to think critically about how we can continue to repurpose the increased waste … so that's definitely another goal on the docket.
Alarcón: What's your favorite way to drink Highway Vodka?
Williams: With a long, reusable straw, haha.
Highway Vodka is currently available in liquor stores across Texas including Spec's Wine, Spirits, and Finer Food, Total Wine & More, and select independent liquor stores across the state. Highway has also begun distribution across Georgia and South Carolina, and is available online at reservebar.com. The brand will add Maryland, D.C., Florida, and California to its distribution list by the end of 2023.
The conversation has been edited and condensed for clarity.
Note: You can use @chatbot mention tag to interact with ChatGPT language model in comments. Neither your comment, nor the generated responses will appear in "Comments" or "News & Views" streams.