THE AMERICA ONE NEWS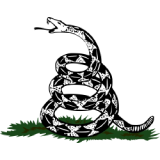 Dec 11, 2023  |  
0
 | Remer,MN
Sponsor: 
WISH-TEXT.COM
 Personalized AI Greeting and Sympathy Cards for the Social Media.
Sponsor: 
WISH-TEXT.COM
 Personalized AI Greeting and Sympathy Cards for the Social Media.
---
---
Sir Jack's identity is revealed to be former Google and Stripe engineer, Kevin Xu, founder of the ... [+] social trading platform, AfterHour.

Photo provided by Kevin Xu
The internet is notorious for anonymity, which is often used to shield people with nefarious intentions, but hidden identities can also be used for more positive, impactful acts. This is the case with successful retail investor Sir Jack, an online personality who has garnered notoriety and respect from the WallStreetBets community by making millions of dollars in gains and sharing his strategies.
For those unfamiliar with WallStreetBets, the online communities, which include 14 million members on Reddit and over 500,000 on Facebook, rose to popularity over the last few years with surging interest in "meme stocks" (stocks that gain popularity through social media) like Gamestop and AMC. The community, which Sir Jack described in the MSNBC documentary "Diamond Hands: The Legend of WallStreetBets" as "a very large group of idiots who got fed up with the world…who got fed up with being told 'just go to college…get a job…make a living,' frankly that's just not realistic for our generation." WallStreetBets members pride themselves on sharing successes, failures, memes and tips to offer anyone the opportunity to make money from the stock market.
Meme stocks and WallStreetBets have helped users learn about investing and share information on stocks, leading to some investors generating vast amounts of money quickly––including Sir Jack, who turned $35,000 into over $8 million in 21 months––while others suffered substantial losses, including Melvin Capital Hedge Fund, which lost $6.8 billion betting against Gamestop. Sir Jack has become idolized among this community, generating over 50,000 followers across various social media platforms.
On Wednesday, June 7, 2023, Stonks and Andreessen Horowitz hosted a Gaming Demo Day at Google GOOG in Venice Beach, CA as a part of LATechWeek. Panelist Andrew Chen of Andreessen noted one particular audience member, asking, "We're going to have the guy with the big hat present, right? I just want to make sure."
The hat belonged to the CEO AfterHour, one of the companies selected to pitch. During the presentation, the CEO and Founder, Kevin Xu, a former Googler ("Xoogler") and Stripe engineer, revealed himself to be Sir Jack. The announcement caused a stir in the room, with many of the at-capacity audience taking to their phones to share messages and social posts.
After the presentation, in which Xu described building AfterHour as a platform to take his mission of helping others find success in trading stocks, and the remaining pitches concluded, Xu was swarmed with many entrepreneurs, investors, and overall fans to congratulate and thank him for the reveal.
Kevin Xu: We just launched the app last month, and the community is really kicking off. I think in order to grow, I have to meld both worlds. It was getting harder to only talk about Sir Jack or Kevin Xu separately. I believe the community appreciates getting to know who I really am. Knowing my background provides legitimacy to what I'm doing, so people wonder if some kid who works at Wendy's is giving them advice, but instead it's someone who used to work at Google, is an engineer, and wants to build an awesome place for people to learn about and discuss stocks.
Xu: About 12 people knew, from family and friends to my employees and investors. One of my best friends found out on his own and freaked out, which was funny.
Xu: Oh, yeah. So I think about it in two parts: this will probably change my life a lot. Now that my former coworkers and other colleagues and friends know I'm this degenerate online, part of me that I've been hiding for a couple of years. But it's also freeing because I could finally talk about this more openly because finance and money are touchy topics. It's taboo, and we don't go into specifics, but I and many others want to go into the specifics, right? It's just like this weird cultural taboo, and I'm finally at the stage where I'm ready to share everything like I have been sharing as Sir Jack, but now I can finally share it as Kevin Xu. That opens up many new connections and the ability to make videos, interviews, TikToks and that kind of cool stuff. So I'm looking forward to the next stage now that I can be free and openly talk about what I do as Sir Jack, what I'm doing with AfterHour, and just the topic of money in general. I'm very passionate about money and helping others, and now I can talk more openly about it.
Xu: Well, WallStreetBets, unfortunately, kind of broke after GameStop. I view it more as an Instagram meme thread, to be honest, because you can't scale a subreddit. It's just it's filled with memes now. But the spirit, the desire to learn more about the markets, the discussions are still there, spread across the internet. I see this all the time. There's been a couple of branch outs, like subreddits, like forks of WallStreetBets that have really good discussions, and occasionally across Twitter, but it's just impossible for people to find this high quality of the session, especially because the internet is just full of scammers and liars trying to sell a course or something. So that's why we built AfterHour, which has verified positions and people putting their money where their mouth is. So far, the discussions have been excellent, and people can have fun as fun on our platform, too.
Xu: For me, it's continuing to grow our platform into my vision. I want to build the social Bloomberg for Gen Z. The next generation of investors values transparency, social communication, fun, and trustworthiness. We have the right DNA and the right primitives in place to foster a great platform for all types of discussion regarding personal finance, from stocks to crypto, you name it.
More broadly, with the reveal, I'm looking forward to continuing to help others in their financial journey. I have had people come into my life that I've been able to give advice, and now I can speak with more authority to a bigger audience. Who knows, maybe I'll become a YouTuber.
A big trend is the rise of financial influencers like Graham Stefan and Meet Kevin, and I see this increasing because people want someone they can relate to, less like the talking heads on TV like Jim Cramer. Many of us can relate more to these people on YouTube, and they also have really good advice and takes; I only see this trend increasing. Finance isn't something people in school want to learn from a textbook, but more so from being exposed to the right community, which is why resources like WallStreetBets and YouTubers are amazing.
Xu: This is the most confusing market I have ever seen. It feels like we went from a crazy bull market to a bear market recession, then it's a bull market again; thank you, AI! The data I'm seeing is the top seven big tech stocks driving this rally. It seems like there is a proxy effect for the rest of the market, so everything's okay. Consumer demand is still great, so the economy feels healthy. I just hope we don't accidentally get ourselves into another bubble and it grows healthily over the next few years.
Thank you to Kevin Xu, aka Sir Jack, for his time and perspective. For more insights on investing and entrepreneurship, I encourage you to read my ongoing series, "Navigating the 2023 VC Landscape," and follow me on Forbes.com.