THE AMERICA ONE NEWS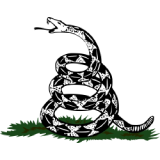 Dec 11, 2023  |  
0
 | Remer,MN
Sponsor: 
WISH-TEXT.COM
 Personalized AI Greeting and Sympathy Cards for the Social Media.
Sponsor: 
WISH-TEXT.COM
 Personalized AI Greeting and Sympathy Cards for the Social Media.
---
---
Private sector companies such as Alibaba Group, rather than state-owned enterprises, have led the ... [+] way in China's Internet success. Source: Bloomberg

© 2023 Bloomberg Finance LP
Matthews Asia investment strategist Andy Rothman has been following China's economic boom for more than two decades, experience that makes it hard not to be optimistic about the country's long-term prospects. Just back from a trip to the mainland last month from the firm's San Francisco headquarters, for instance, he sees recovery from last year's "zero-Covid" policies underway.
"This recovery is moving in fits and starts — some months are stronger than others, but that's not surprising given that Chinese people are in the process of shaking off a lot of trauma last year from Covid and from zero-Covid restrictions," he said in a Zoom interview from San Francisco last week. "But I think that the improvements in income and particularly in the services and consumer space are sustainable."
Still, even Rothman laid out some of the obstacles ahead. A key is "really weak investment by private companies in China. This is important, because privately owned entrepreneurial companies are the engine of growth in China. They account for almost 90% of urban employment today, which is an amazing change from when I first went to China as a student in 1980, or when I first went there as a junior American diplomat in '84," he noted.
To be sure, Covid hurt China's economy last year. GDP growth dipped to 3% from 8% in 2021. That contributed to a decline in the number of China companies to make the Forbes Global 2000 of the world's top publicly traded companies unveiled this week to 346 from a record 351 last year. (See details here.)
A big change this year is the end of the "zero-Covid" policies that crippled consumption and investment. "Chinese people are living with Covid, just like the rest of us are," Rothman observed during this trip. "I know people have been hearing that there has been an increase in cases, and that's true. There are cases there, but just like here, nobody that I met was changing their behavior," he said.
That, in turn, is giving a boost to spending. Just this week, China's biggest online booking site Trip.com said its first-quarter revenue rose by 124% from a year earlier to $1.3 billion, a figure that also surpassed the first quarter of 2019 before Covid began to wreak havoc on the global economy. The gain in revenue led profit to reverse to 3.4 billion yuan, or $491 million, compared to loss of 1.0 billion yuan for the same period in 2022.
Matthews Asia Investment Strategist Andy Rothman.

Andy Rothman
The pick-up in Chinese travel is consistent with what Rothman said he saw during his recent visit to Shanghai and Beijing. "What I saw on the streets, in offices, bars and restaurants was consistent with the macro data, which is telling us that a gradual consumer-led recovery of the Chinese economy is under way," he said. "If we're patient, we're going to see the Chinese economy gradually get back to where it was pre-Covid."
Rothman, a diplomat before he turned financial industry executive, also came away from his trip thinking that U.S.-China tension will likely remain high yet not worsen into a full-blown crisis. Recent high-level meetings between U.S. and China officials after a freeze in talks earlier this year "reflects what I heard in Beijing, which is that everybody is depressed by the sharp deterioration in the bilateral relationship," he said. "But everybody I spoke to in China is worried about that. Everybody I spoke to in China wants it to improve."
A leveling off in the downturn is more likely than great improvement, however, he noted. "While the Biden administration wants to put a floor under the relationship, they're not really yet willing to take concrete steps to improve the relationship," Rothman said. "There is going be continued tension between Washington and Beijing, but a crisis is unlikely. And so this tension is going to weigh on investor sentiment, particularly here in the U.S., but it should not get in the way of the economic recovery."
What's needed, however, is more government assurances and support for China's private sector, whose importance to the economy has soared since Rothman first went to China in 1980.
Trip.com, a private sector business that is China's top online booking service, said on Wednesday ... [+] revenue in the first three months of 2023 rose by 124% fom a year earlier to $1.3 billion. (Photo by Ren Pengfei/Xinhua via Getty Images)

Xinhua News Agency via Getty Images
"At that time, there were no private companies at all. You couldn't even find a privately owned restaurant," he recalled. "Today, 90% of employment, almost all of the new job creation, and all of the wealth and innovation creation" comes from private firms, Rothman said. Yet as a group, private companies have "been reluctant to invest coming out of Covid, and out of some rhetoric that made them nervous about how the government felt about private companies."
"It's clear that the Chinese government went overboard in a big way on a number of policies over the last couple of years. One was simply the way they spoke about private companies, mostly in that they kept emphasizing the role of state-owned firms, rather than private companies, and made a lot of entrepreneurs nervous," Rothman said. (See related post here.)
"And then on a more concrete level, the effort to try and deal with some social issues similar to the ones that we're facing here about inequality of wealth and unequal access to healthcare and education and housing, which the Chinese government described as a 'common prosperity' goal," he said.
"They pushed that too far, particularly with some of the platform companies," such as Alibaba and Tencent, he said. "And that led to falls in investment and just general nervousness among investors, both domestic and foreign as well. But at the end of last year, the Chinese government acknowledged that they had screwed all that up. They said that they were done with the crackdown on the platform companies and that they were now embracing, again, the private sector, which they acknowledge generates all the growth in the Chinese economy. So that's a big, important change."
"Now, we can ask… How do we believe them? Rothman said. "But I think that it's clear that the government's primary focus right now is getting the economy back to where it was pre-Covid. And they need the private sector. They need the platform companies to be successful to generate jobs again. So I think this is the direction that things are going be going in over the coming quarters. And I'm feeling optimistic about that."
Click here for a video of the full interview with Andy Rothman.
See related posts:
In The "New China Playbook," State Involvement In Business Has Grown Smarter
Forbes China Global 2000: China's Ranks Thin As Real Estate Woes Persist
U.S. Business Interest In China Is Slowly Recovering
Elon Musk Visit To Beijing Highlights Business Role In U.S.-China Ties
@rflanneychina