THE AMERICA ONE NEWS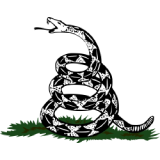 Dec 9, 2023  |  
0
 | Remer,MN
Sponsor: 
WISH-TEXT.COM
 Personalized AI Greeting and Sympathy Cards for the Social Media.
Sponsor: 
WISH-TEXT.COM
 Personalized AI Greeting and Sympathy Cards for the Social Media.
---
---
Law enforcement released interview tapes with the prime suspect of the infamous 1982 Chicago Tylenol murders, which claimed the lives of seven people.
The victims ingested Extra Strength Tylenol capsules that was later learned to be laced with potassium cyanide, a highly toxic chemical asphyxiant that interferes with the body's ability to use oxygen and causes rapid death.
More than four decades later, the case remains unsolved, and the prime suspect — James Lewis — died last month at the age of 76.
In the video interview, Lewis appears relaxed as he reclines on his couch in his underwear and T-shirt, leg propped up and body slouched into the cushions as he theorized how someone as young as a teenager could have carried out the Tylenol murders without being caught.
THE TYLENOL MURDERS: A LOOK BACK AT THE RASH OF 1982 DRUG STORE POISONINGS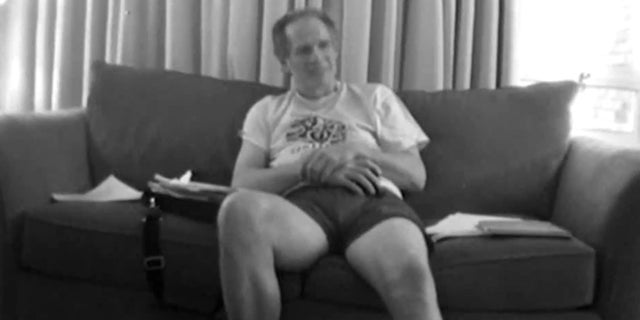 For decades, Lewis denied any involvement in the killings, and he was never convicted of the murders. 
But he was found guilty of extorting Johnson & Johnson when he sent a $1 million ransom note to the Tylenol manufacturer to "stop the killing," and spent more than 12 years in prison.
CHICAGO TYLENOL MURDERS REMAIN UNSOLVED AFTER MORE THAN 30 YEARS
The FBI reopened the case in 2007 and met with Lewis at several locations for the next couple of years, including in a hotel Feb. 6, 2008. An interview was recorded, and Fox News Digital obtained video from the interview through a public records request. 
Lewis went through a list of theories and possible explanations about how the killer, potentially a 15-year-old, could have  gotten away with the crime. 
WATCH JOHN LEWIS DEMONSTRATE PAPER CLIP THEORY
He described a Breaking Bad-type scenario, with teenagers using their knowledge and chemicals from their chemistry class to perpetrate the crime. 
"They could have bought a bottle a month before and played with it until they got it right," Lewis said in the two-hour video. 
PRIME SUSPECT IN 1982 TYLENOL MURDERS HAS DIED: POLICE
"Sounds to me like somebody did a pre-mix. Open the bottle, toss [the capsules] in, walk to the next shelf, or the next store, or whatever. That would cut down their standing time at the shelf an awful lot."
An FBI agent countered with, "You are creating the perfect criminal, a 15-year-old, who doesn't make an error."
"It's probably so obvious it'd make everyone here feel stupid that we didn't think of it," Lewis said about halfway through the two-hour interview.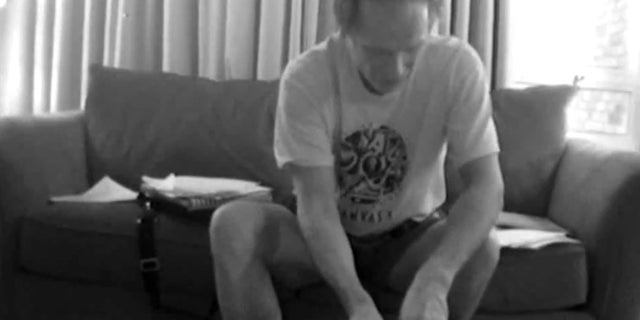 The Tylenol murders created a worldwide panic and led to reforms in how over-the-counter medicines are packaged as the FDA introduced new tamper-proof packaging like foil seals.
Before that, it was easy to remove the top and cotton with a paper clip without leaving DNA traces, Lewis suggested in the video. 
FORMER DEA OFFICIAL WARNS PARENTS AFTER FENTANYL FOUND DISGUISED IN CANDY PACKAGING: 'IT'S A MASS POISONING'
"The clip goes underneath it, you lift … lid's like this, hooks over on the end, take the paper clip, put it in there, lift it up," Lewis said.
"In real life, it's a much easier way to open a bottle, a box like that, like than with a (finger)nail," which is what the FBI agent originally floated as a theory.
"I think the person could do it in less than a minute right there in the store," Lewis said.
WATCH: "YOU GUYS WERE TOO DAMN STUPID"
There were several long pauses through this interaction, and the FBI agent continued to paint the scene by saying this hypothetical 15-year-old would have to be aware of all his surroundings while doing this.
Lewis brushed it off as an easy workaround. 
After about an hour, the FBI agent talks about a time when some of the poisoned Extra Strength Tylenol capsules were found in Regular Strength Tylenol bottles and vice versa.
"There's an example of a lack of perfection you guys didn't know what to do with," Lewis said. 
DEATH OF POTENTIAL WITNESS IN DOG-COLLAR CAPTIVITY CASE FUELS SERIAL KILLER SPECULATION
"(The killer) made a mistake, a big blunder, and you guys didn't figure out what to do with. This person isn't this perfect person you guys want to talk about. That's a major, major mistake.
"You guys were too damn stupid to realize that it's not the same product. … And if he made that mistake, he probably made others that was equally as stupid, but you guys didn't see it."
He said law enforcement "didn't exploit it" enough and suggested a segment on the news to draw him out.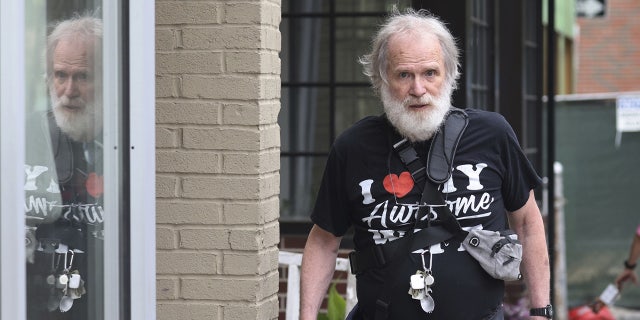 Mary Kellerman, 12, took an Extra Strength Tylenol after coming down with a sore throat and runny nose Sept. 29, 1982. 
Hours later, she was dead. 
Over the next several days, six more people in the Chicago area suddenly died after taking what was then the best-selling non-prescription pain reliever.
The other victims were identified as Adam Janus, Stanley Janus, Theresa Janus, Mary Reiner, Mary McFarland and Paula Prince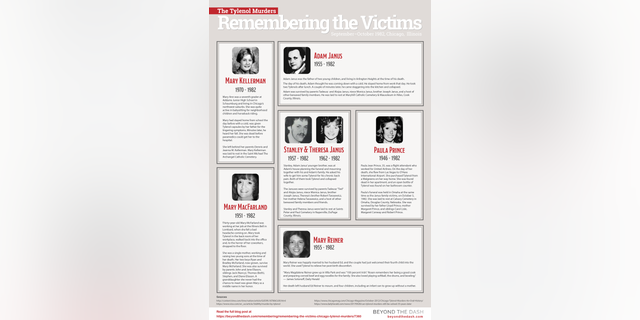 Police have said they believe Lewis wanted revenge against Johnson & Johnson after his 5-year-old daughter, Toni, died in 1974 after the sutures used to fix her congenital heart defect tore.
A subsidiary of the company made the sutures that were supposed to fix Toni's congenital heart defect.
POLICE RELEASE SWAT VIDEO OF RAID LINKED TO TUPAC MURDER
The bottles that had been tampered with all came from different factories, yet the victims were all within the Chicago area, according to crimemuseum.org. 
That "meant that the tampering had not occurred at the production level, but rather within the stores themselves."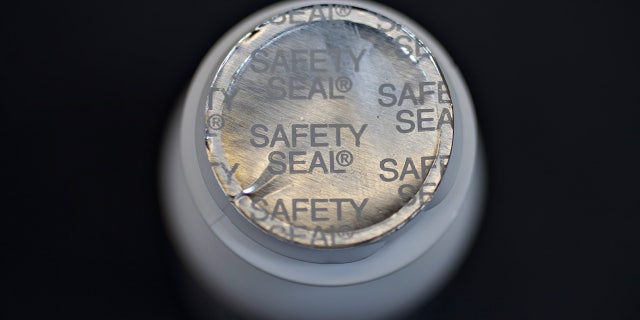 Helen Jensen, a nurse who helped treat the first victims at a suburban Chicago hospital, said in a phone interview with The Associated Press after Lewis' July 2023 death that she hoped this would be a "conclusion" to the infamous cold case.
"Not necessarily the conclusion everyone wanted," said Jensen, who is now retired. "But it is an end. I'm 86 now. And I am glad I got to see the end before I die."
She was among the first to realize the Tylenol capsules were tampered with.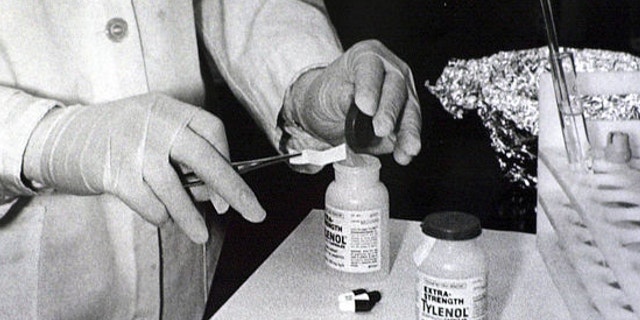 The case "changed the world," Jensen told The Associated Press, which reported that she fully believes Lewis was behind the murders.
"We lost our innocence," she told the news outlet. "We have become less trusting of everyone else. We can blame it all on him. … He was a terrorist, and we have suffered from his terror for 40 years."
The murders prompted medication manufacturers to introduce tamper-resistant bottles with foil seals and other features that make it easy for consumers to tell whether a container has been altered. 
In 1989, the FDA created federal guidelines that required all manufacturers to make over-the-counter medications tamper-resistant.