THE AMERICA FIRST NEWS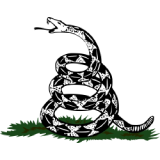 May 28, 2023  |  
0
 | Remer,MN
AM1.NEWS
The American Majority
The go-to-site for the news WE read. @am1_news
The go-to-site for the news WE read. : Created and operated in USA. Contact : support@am1.news : @am1_news
AM1.NEWS: The go-to-site for the news WE read : Contact: support@am1.news : Twitter @am1_news: The Internet of Us™ : AM1.NEWS
---
---
An Iraq War veteran is pushing the military to honor the 16 casualties in U.S. Army Sgt. Hasan Akbar's 2003 ambush on the 101st Airborne Division with the Purple Heart.
Akbar, who is on death row in a military prison, cut the generators that lit Camp Pennsylvania in Kuwait and tossed grenades into several tents on March 23, 2003, three days after the War in Iraq began.
Army Capt. Christopher Seifert, 27, was fatally shot in the back and Air Force Maj. Gregory Stone, 40, died from 83 shrapnel wounds. 
At least 14 others, including Gordon Estep, were severely wounded. 
Estep, who was 19 at the time, "held his insides with his hands" and "prayed he didn't die in the sand," his sister-in-law Cathie Schroader told Fox News Digital in an exclusive interview. 
US ARMY VETERAN RECALLS THE NIGHT 101ST AIRBORNE DIVISION WAS AMBUSHED BY ONE OF ITS OWN BEFORE IRAQ INVASION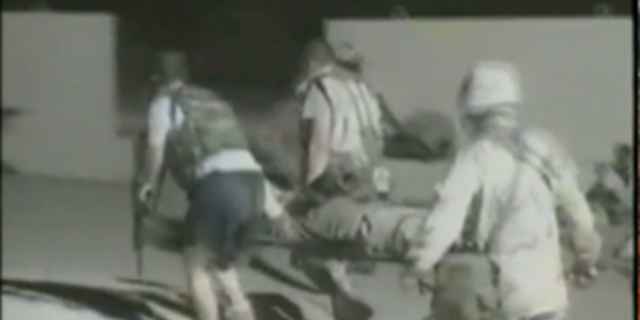 During the confusion and chaos, Estep was skipped during triage because they thought he was already dead, but they found him alive while they collected the dead, Schraoder said.
At 19, he became disabled. Even now, he can't do any physical labor, suffers from post-traumatic stress disorder (PTSD) and requires medical attention, she said.
"If it wasn't for his five-year-old grandson, I think he would've eaten a bullet," Schroader bluntly said during an emotional interview. "He's a proud man but feels like he doesn't deserve anything. He feels like he was left behind his whole life like that day in Kuwait.
THE PAINFUL DEBATE OVER IRAQ, WHICH BECAME A BLOODY QUAGMIRE, 20 YEARS LATER
"He'll never push for the Purple Heart on his own, but he deserves it."
Retired Army Command Sgt. Maj. Bart Womack and Rep. Don Bacon (R-Nebraska) agree. 
Womack recalled the attack in vivid detail during an interview with Fox News Digital.
WATCH WOMACK'S INTERVIEW: "JUST AFTER MIDNIGHT, AN INCENDIARY GRENADE ROLLED INTO THE TENT"
Womack said he continues to "live it every day" and has been pushing the military to award the Purple Heart to Seifert, Stone and the 14 others who were wounded. 
Estep, like several others, never returned to Iraq because of their injuries. 
The Purple Heart is one of the most recognized and respected U.S. military medals that is awarded to those who were wounded or killed as a result of enemy action.
I LOST MY BROTHER AND MY FIANCÉ IN THE IRAQ WAR. 20 YEARS LATER, HERE'S HOW I HOPE AMERICANS WILL HONOR THEM
Womack's efforts have been supported by Rep. Bacon, a retired Air Force veteran, who wrote letters to the Army and Air Force. 
But both branches of the military responded in separate Jan. 9 letters that said the 16 casualties weren't eligible for the honor because of a technicality. 
"There was no evidence that the attack was inspired by a foreign terrorist organization or the Sgt. Akbar was in communication with any such entity," the Army wrote in its letter, which was shared with Fox News Digital.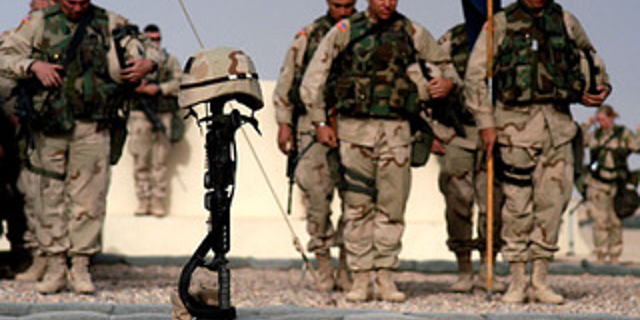 "As a result of these findings, the Army cannot award the Purple Heart to service members who were killed or wounded during this tragic incident."
The Air Force's letter was nearly identical. 
Both military branches left the door open, saying "If new evidence comes to light that demonstrates Sgt. Akbar was in communication with a foreign terrorist organization before the attack and was inspired or motivated by the organization, all due consideration will be made."
THE IRAQ WAR 20 YEARS LATER: DELTA FORCE OPERATORS RECALL HUNTING SADDAM HUSSEIN
"It's bulls--t," Bacon said. "These veterans were victims of an Islamic extremist who were killed and injured protecting America … I hope the Army and Air Force reconsider."
Womack penned a response letter to the military's Jan. 9 letters that she shared with Fox News Digital.
"The United States military, and America, has failed to recognize this attack as an act of terror, thereby making those killed and wounded ineligible for the Purple Heart Medal," Womack wrote.
Officials at the Pentagon didn't respond to Fox News Digital's request for comment.
WATCH: WOPMACK MAKES ARGUMENT FOR PURPLE HEART
PRECEDENT FOR CHANGE
The Purple Heart's eligibility criteria were slightly amended in February 2015 to accommodate Army Maj. Nidal Hassan's attack on Fort Hood in 2009, which claimed the lives of 13 people and wounded more than 30 others.
Congress expanded the eligibility by redefining what should be considered an attack by a "foreign terrorist organization" for purposes of determining eligibility for the Purple Heart.
"The legislation states that an event should now be considered an attack by a foreign terrorist organization if the perpetrator of the attack 'was in communication with the foreign terrorist organization before the attack' and 'the attack was inspired or motivated by the foreign terrorist organization,'" the Department of Defense said in a press release.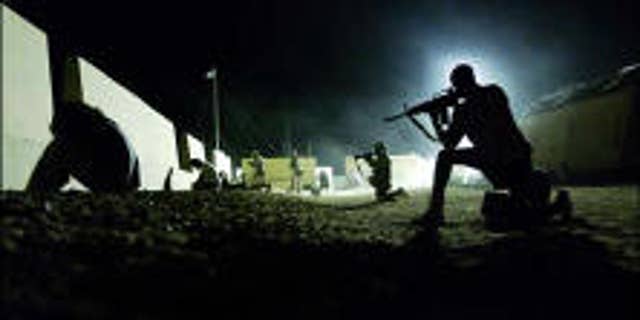 In 2016, the victims and their families were honored with the Purple Heart. 
But it took seven years and a bi-partisan effort among lawmakers to push for change and honor the victims. 
Womack argued in his letter that service members have been awarded the Purple Heart under the precedence of Jihadi Ideology since the criteria was changed in 2015. 
ARMY: U.S. SOLDIER ACTED OUT OF RESENTMENT IN GRENADE ATTACK
He used the example of the Airman who was stabbed in the face and neck while taking down a heavily armed gunman on a train to Paris on Aug. 21, 2015, as well as the service members who were killed and wounded in a shooting by a Saudi Military Officer at Naval Air Station Pensacola on Dec. 6, 2019. 
"I require your advocacy and collaboration to have the March 23, 2003, attack recognized as a terrorist attack under the precedence of Jihadi Ideology," Womack wrote in his letter to the military.
"Also, to have the military revise their regulations to award the Purple Heart Medal for Jihadi Ideology, Jihadi Radicalized and American Jihadist inspired or motivated attacks."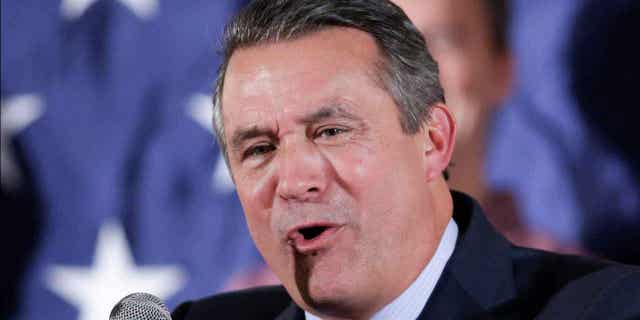 Womack said, "These precedences were included in the inquiry filed by Congressman Bacon, and were completely ignored and not addressed by the military in their response."
The retired Army officer said he isn't backing down and will continue to fight for those killed and wounded on March 23, 2003. 
"We're just getting started," Womack said.
Meanwhile, Akbar was found guilty of murder and premeditated murder and sentenced to death by lethal injection. 
He is one of four former soldiers on death row at Fort Leavenworth in Kansas, according to the Death Penalty Information Center, a Washington, D.C.,-based organization that provides "analysis and information on issues concerning capital punishment."
Note: You can use @chatbot mention tag to interact with ChatGPT language model in comments. Neither your comment, nor the generated responses will appear in "Comments" or "News & Views" streams.