THE AMERICA ONE NEWS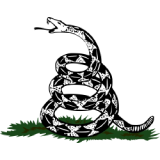 Dec 9, 2023  |  
0
 | Remer,MN
Sponsor: 
WISH-TEXT.COM
 Personalized AI Greeting and Sympathy Cards for the Social Media.
Sponsor: 
WISH-TEXT.COM
 Personalized AI Greeting and Sympathy Cards for the Social Media.
---
---
Stephen A. Smith has not had a full-time co-host on "First Take" with him since Max Kellerman left the show, but he has a candidate in mind.
Michael Irvin was removed from NFL Network's coverage of the 2023 Super Bowl after alleged misconduct with a woman at a Phoenix hotel. 
Irvin says he did nothing improper and filed a $100 million lawsuit against the employee and Marriott.
In any case, Irvin is a free agent, and Smith has him right at the top of his list of potential co-hosts.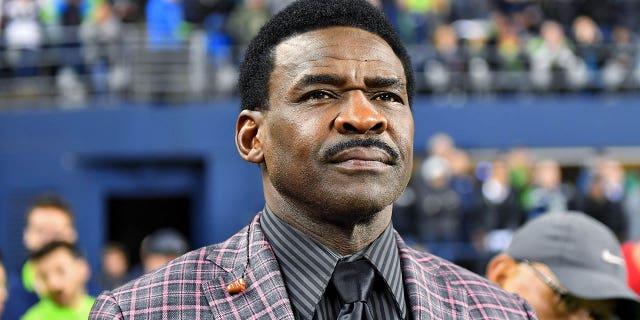 "There's not much on this planet Earth I would not do for Michael Irvin. That's my brother. I love him to death, and I think he makes great television. And I would never ever, ever sit up there and tell anybody that I want anybody more than I want Michael Irvin," Smith said on his podcast. 
"It's just that things that are going on are out of my control. Whether it's the NFL, it's the NFL Network, it's ESPN, I don't know. And I don't have any control over that. That's beyond my pay grade."
Irvin's lawyers released surveillance footage of the interaction with the employee. The two initially shake hands before entering the hotel bar, and, throughout the conversation, Irvin appeared to touch her elbow twice.
Irvin and the employee again shook hands, and she went back inside the bar. A few seconds later, Irvin appeared to slap himself in the face three times before walking toward the main entrance to take a selfie with somebody and then back toward the lobby.
The video provides no audio, but Marriott claims that a "visibly intoxicated" Irvin made the employee "visibly uncomfortable" and asked her a sexually explicit question.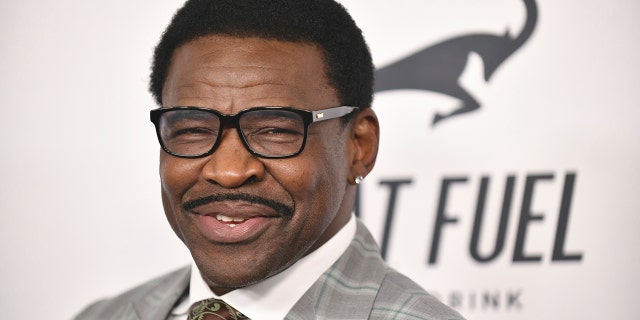 RAMS DEFENSIVE COORDINATOR RAHEEM MORRIS REUNITES WITH 3-YEAR-OLD HE SAVED FROM DROWNING
Irvin and Marriott differ on the context of the conversation. Marriott says Irvin used sexually disturbing conversation, but the Hall of Famer says the conversation was never inappropriate.
"This sickens me because, in this great country, this takes me back to a time where a White woman would accuse a Black man of something, and they would take a bunch of guys that were above the law, run in a barn, put a rope around his foot and drag him through the mud and hang him by the tree," Irvin said. "Not a thought about what would happen, not investigation, not after repeated attempts of people trying to go and say, 'Guys, here is what really happened.'
"How can I defend myself if I don't even know what I am defending myself against?" he added. "This just blows my mind that in 2023 we're still dragging and hanging brothers by a tree. That blows my mind that I have no opportunity to defend — I don't even know what I'm defending."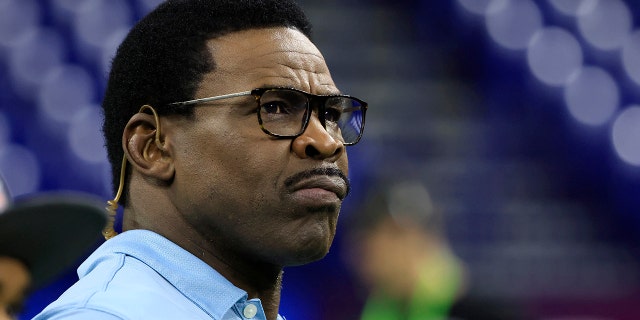 A couple of witnesses said there was nothing inappropriate about the interaction, with one saying it was "super friendly."
Irvin has not been on the air since February.