THE AMERICA ONE NEWS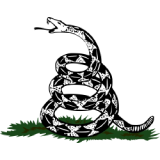 Dec 2, 2023  |  
0
 | Remer,MN
Sponsor: 
WISH-TEXT.COM
 Personalized AI Greeting and Sympathy Cards for the Social Media.
Sponsor: 
WISH-TEXT.COM
 Personalized AI Greeting and Sympathy Cards for the Social Media.
---
---
Major news outlets facing litigation from a group run by Democratic presidential candidate Robert F. Kennedy, Jr. would not be protected from the alleged violation of federal antitrust laws, a media law expert says. 
"Media outlets do not get a First Amendment exemption from antitrust laws," Lyrissa Lidsky, chair of U.S. Constitutional Law at the University of Florida Levin College of Law, told Fox News Digital. 
Kennedy's organization, Children's Health Defense, filed the second lawsuit this year against news outlets that are members of the Trusted News Initiative, a global coalition of news organizations and tech firms, alleging some of the member organizations violated the Sherman Antitrust Act by censoring information.
"One problem is that we rely on the media to be watchdogs of the government," added Lidsky, a media law expert and former dean of the University of Missouri School of Law. "The allegation here seems to be that powerful actors in the media and the government colluded to suppress information."
RFK JR. RECOUNTS BORDER VISIT, OFFERS TRUMP CREDIT, SAYS DEMS REVERSAL OF POLICIES REACHED 'PETTINESS'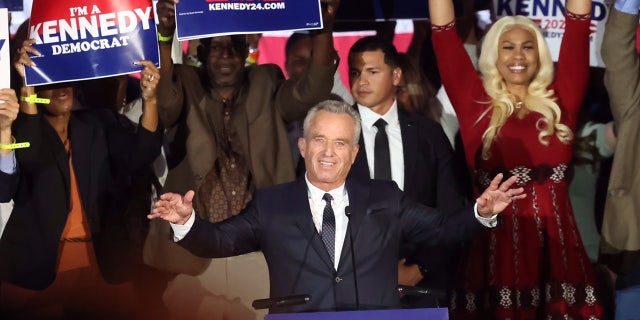 Children's Health Defense, Kennedy's anti-vaccine group, announced this week that it filed the antitrust lawsuit May 31 against the BBC, The Washington Post, Reuters and The Associated Press in U.S. District Court for the Western District of Louisiana, before U.S. District Judge Terry A. Doughty, a Trump appointee. The news outlets are all members of the Trusted News Initiative, founded by the BBC in 2019, with the stated goal of combating "fake news."
In January, Kennedy's group first filed the lawsuit in U.S. District Court for the Northern District of Texas. However, the news outlets petitioned to have the case moved to the U.S. Southern District of New York. 
After the judge granted the motion to move the case to New York, Children's Health Defense dropped the case May 18. 
Days later, Kennedy's group filed a new action in federal court in Louisiana. 
"When social media companies collude with government to censor critics of government policy, that violates the First Amendment. When they collude with major mainstream news organizations to censor rival online news publishers, that violates antitrust law," Jed Rubenfeld, lead attorney for the plaintiffs, said in a statement.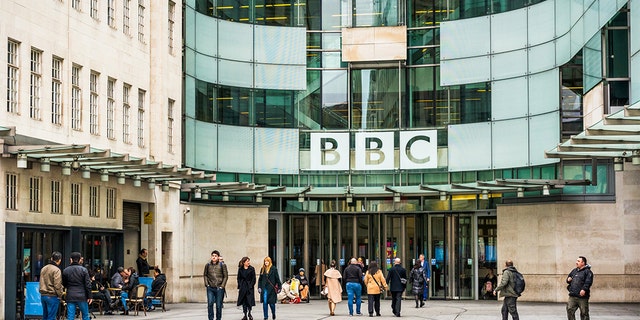 The 108-page complaint asserts the BBC, the founder of the Trusted News Initiative, admitted the economic motivation, quoting a BBC executive saying, "[I]t's important that trusted news providers club together. Because, actually, the real rivalry now is not between, for example, the BBC and CNN globally, it's actually between all trusted news providers and a tidal wave of unchecked [reporting] that's being piped out mainly through digital platforms."
RFK JR. RIPS TRUMP OVER TIES TO BIG PHARMA: 'LEGALIZED BRIBERY'
Other co-plaintiffs include several right-wing or right-leaning entities or individuals: Creative Destruction Media; Trial Site News; Ty and Charlene Bollinger, who founded The Truth About Cancer and The Truth About Vaccines; independent journalist Ben Swann; Erin Elizabeth Finn, the publisher of Health Nut News; Jim Hoft, founder of The Gateway Pundit; Dr. Joseph Mercola; Jeff Crouere, host of Louisiana-based radio and TV show "Ringside Politics;" and Ben Tapper, a chiropractor. 
The case "plausibly alleged that competitors agreed on some common conduct" and took "similar action to the detriment of information sources that in some ways compete with them," said a former senior lawyer with the U.S. Justice Department's Antitrust Division who asked that his name not be used. He added he is no fan of Kennedy and considered him a "crackpot." 
"The key issue might turn out to be determining precisely what the competitors agreed to. They have a legitimate interest in combating misinformation," the lawyer said, adding in an email, "It would not be unreasonable, and therefore would most likely not be unlawful, for the competitors to create a joint mechanism that enhances the ability of each of them to combat misinformation effectively."
However, he continued, "An agreement that goes further and entails a commitment to censor (to use a term used throughout the complaint) certain content might cross the line into impermissible restraint of commerce."
The Trusted News Initiative website says it is "a partnership, founded by the BBC, that includes organisations from around the globe." It also names numerous other news outlets abroad, as well as Meta, Microsoft and Twitter as members. 
"By including media organisations and social media platforms, it is the only forum in the world of its kind designed to take on disinformation in real time," the website says. It also adds, "Partners alert each other to high risk disinformation so that content can be reviewed promptly by platforms, whilst publishers ensure they don't unwittingly share dangerous falsehoods."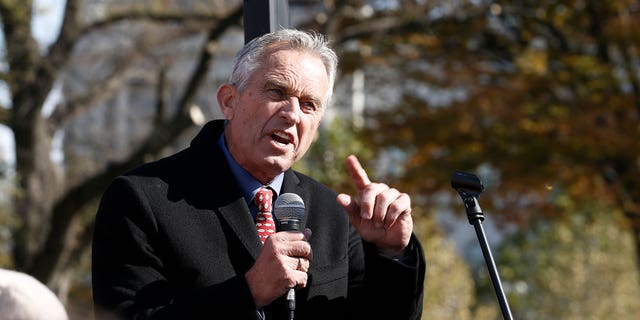 The BBC press office responded to an inquiry for this story by declining to comment. The media relations offices of The Washington Post, Associated Press and Reuters did not respond to inquiries for this story. 
"People are losing faith in the legacy media and legacy media — rather than reflecting on their shortcomings and making changes — instead, through TNI, doubled down to protect their own economic interests," Kim Mack Rosenberg, acting general counsel for Children's Health Defense, said in a statement. 
The plaintiffs' complaint also quotes the 1945 Supreme Court ruling in the United States v. Associated Press that held the AP violated the 1890 Sherman Antitrust Act. The high court's majority opinion said "the widest possible dissemination of information from diverse and antagonistic sources is essential to the welfare of the public," and added, "Freedom to publish is guaranteed by the Constitution, but freedom to combine to keep others from publishing is not."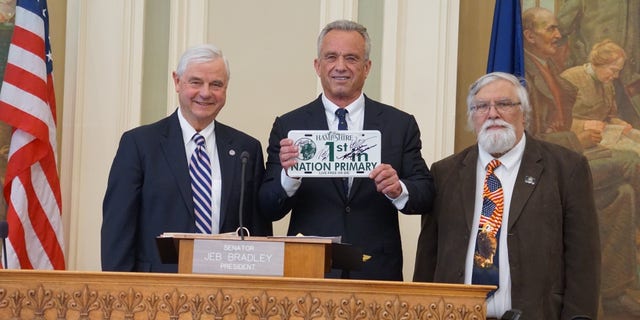 Lidsky, the law professor at the University of Florida, noted that newspapers lobbied for the Newspaper Preservation Act of 1970, which allowed competing newspapers in the same market to merge advertising divisions while keeping competing editorial voices. This law itself was passed in response to a 1969 Supreme Court ruling in Citizen Publishing Co. v. United States that held two competing newspapers in Arizona couldn't have such a joint operating agreement.
Nevertheless, Lidsky noted this case is dependent on facts.
"Sometimes, lawsuits are filed to bring attention to a matter. That is likely the case here," Lidsky said. "It is hard to say how viable this case is legally, but briefs or discovery could shed light on these media actors."
Kennedy, son of former New York Senator and U.S. Attorney General Robert F. Kennedy, is an environmental lawyer and anti-vaccine activist. A long shot in the Democratic primary, he has gained a surprising amount of support challenging President Biden, polling at 20% shortly after his campaign announcement.