THE AMERICA ONE NEWS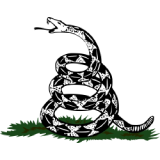 Dec 11, 2023  |  
0
 | Remer,MN
Sponsor: 
WISH-TEXT.COM
 Personalized AI Greeting and Sympathy Cards for the Social Media.
Sponsor: 
WISH-TEXT.COM
 Personalized AI Greeting and Sympathy Cards for the Social Media.
---
---
Rep. Tony Gonzales, R-Texas, says that China's reported deal with Cuba to build a spy station targeting the U.S. shows that Beijing is preparing for conflict, and that Democrats and Republicans should work together to respond.
Gonzales, who served for 20 years in the Navy as a cryptologist, told Fox News Digital in an interview that the most valuable part of any conflict is information and that China is seeking to play catch-up with the U.S.
"The most valuable part of a conflict is information. The person that controls the information, the person that intercepts the information. If you can control the information of the conflict, you're controlling that conflict. China understands that. The United States certainly understands that," he said.
CHINA REPORTEDLY REACHES SECRET, BILLION-DOLLAR DEAL FOR CUBA SPY STATION TARGETING US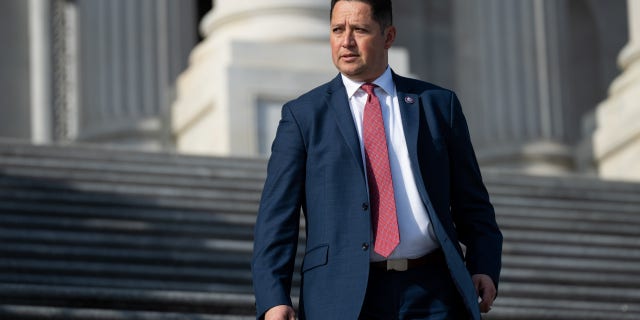 The Wall Street Journal first reported Thursday that China and Cuba have reached a secret agreement for China to establish an electronic eavesdropping facility on the island, allowing Chinese intelligence services to "scoop up electronic communications throughout the southeastern U.S., where many military bases are located, and monitor U.S. ship traffic." 
The report, citing officials familiar with the matter, said that China had agreed to pay the communist ally several billion dollars to allow it to build the eavesdropping station, and that the two countries had reached an agreement in principle. The report says that U.S. officials described the intelligence on the plans as "convincing."
White House National Security Council spokesperson John Kirby told reporters Thursday that the report on the China-Cuba base is "not accurate." The National Security Council separately told Fox News that the WSJ report and a Politico report on the subject are inaccurate, but it did not elaborate.
But the reported deal between Cuba and China comes just months after the Chinese flew a spy balloon over the continental U.S. in February, an aggressive stunt that experts believed made it likely for the regime to obtain sensitive data before it was shot down by the U.S. military.
"This starts to reflect where China is going," Gonzales said. "When adversaries say something against you, you should believe them. And when China says the greatest threat is the United States, we should believe that."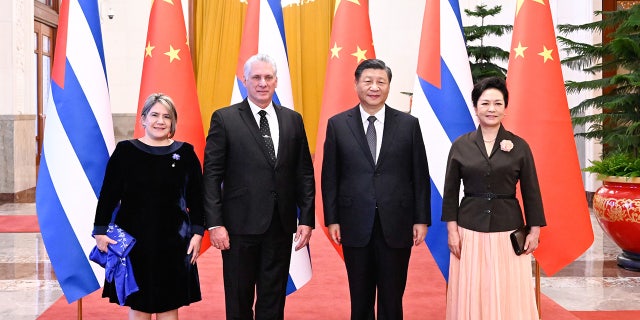 Gonzales also noted moves by Beijing in the South China Sea, where China began building and militarizing islands years ago, as well as efforts to set up bases in South America and the Caribbean.
"They're doing all that because they're preparing for something. And that something is a conflict between the United States and China — and we absolutely need to be ready," he warned.
SPY BALLOON LIKELY SENT EXTENSIVE INTELLIGENCE TO CHINA, EXPERTS SAY
Gonzales is calling for a united response from the U.S. in terms of pushing back on the base-building and by protecting Taiwan, which Beijing sees as a breakaway province that is Chinese territory.
JOHN KIRBY SOUNDS OFF ON CRITICS CLAIMING BIDEN ADMINISTRATION 'BOWING DOWN' TO CHINA: 'BOGGLES MY MIND'
"We have to prevent this building from ever becoming real. And part of that is making sure that the United States is firm with China and let them know that we will not accept this type of intrusion in our backyard. That's one – we have to be firm with that," he said. 
"The other is, I think we need to be forceful and provide Taiwan with all the military resources they need. There's a backlog currently right now, there is a backlog of agreed-upon U.S. military sales to Taiwan that have not been delivered. Let's deliver those," he said.
Gonzales is the co-chair of the For Country Caucus — a bipartisan congressional group for military veterans to work in a nonpartisan way to make the government more productive. He says the group will soon be pushing for more equipment to be sent to Taiwan, in the hope of preventing, rather than creating, a new conflict.
"I spent 20 years in the military, five years in Iraq and Afghanistan, I've fought in two wars. I don't want to find another war. I don't want my sons and daughters to fight in another war. So how do we prevent that? We prevent that by making sure that our adversaries know that we're going to support our allies in any form or fashion. And we are also going to be firm in who we are," he said.
Fox News' Danielle Wallace, Jennifer Griffin and Patrick Ward contributed to this report.