THE AMERICA FIRST NEWS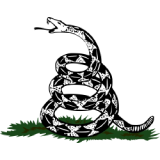 May 28, 2023  |  
0
 | Remer,MN
AM1.NEWS
The American Majority
The go-to-site for the news WE read. @am1_news
The go-to-site for the news WE read. : Created and operated in USA. Contact : support@am1.news : @am1_news
AM1.NEWS: The go-to-site for the news WE read : Contact: support@am1.news : Twitter @am1_news: The Internet of Us™ : AM1.NEWS
---
---
Megan Kingsbury received a "goofy" text from her sister, Madeline, the morning she went missing, and that was last the time things were "normal," she told Fox News Digital in an exclusive interview.
Madeline, a 26-year-old mom of two young children, has been missing since March 31, and Winona, Minnesota, Police Chief Tom Williams called her disappearance "suspicious" and "involuntary."
"We were chuckling about a funny photo exchange between us, and that was the last communication with me, or with any of my family or her other friends," said Megan, referring to the 8:15 a.m. text exchange.
Their family talks on a regular basis, and Madeline tells them "about every minute detail" in her life, Megan said.
"Concern really started the evening of Friday, March 31," Megan said. "My mom messaged me asking if I had heard from my sister that day because my mom had sent some messages that had no response."
FAMILY OF MISSING MINNESOTA WOMAN OFFERS $50K REWARD IN 'SUSPICIOUS' DISAPPERANCE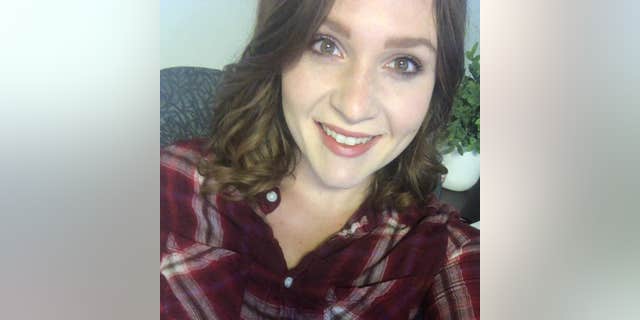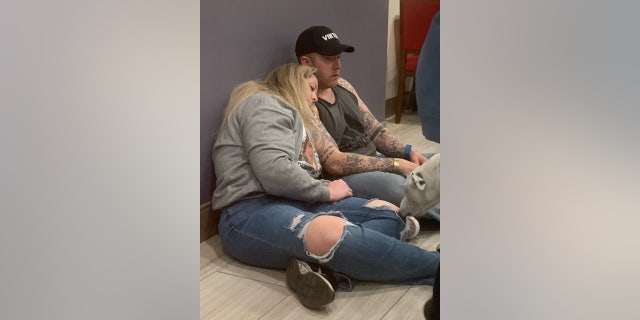 Madeline's family called all her friends, and none of them heard from her either. 
The sisters had plans to hang out the next day, and Madeline typically calls the day before to iron out details, but that never happened, she said.
MISSING LAWYER CIERA BRELAND'S MOM BELIEVES SHE WAS KILLED
"This is very unlike her," Megan said. "She's not the type of person who would want to take a break and not tell anybody. If she had a problem and wanted to get away, she would come to my house."
The last confirmed sighting of Madeline was around 8 a.m. on March 31, when she dropped her kids off at day care with the children's father, but she didn't pick them up that afternoon or report to work.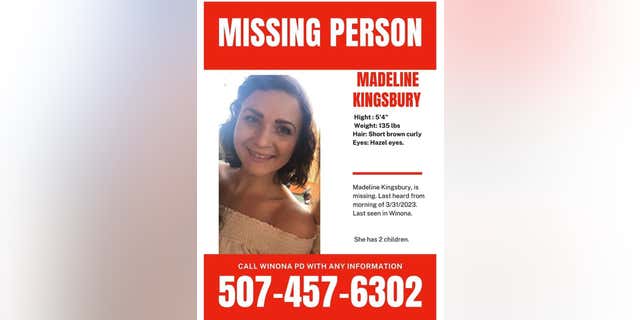 The case became more alarming when police found Madeline's phone, wallet, ID and jacket that she wore earlier in the day, Chief Williams said. 
Megan said the focus has been concentrated on a three-hour time period between 1:30 p.m. and 4:30 p.m. 
NURSE REBECCA BLIEFNICK SHOT DEAD; COPS SEARCH ESTRANGED HUSBAND'S HOUSE
Madeline's 2014 dark-blue Chrysler left her home around 10 a.m. and returned around 1:30 p.m., according to the chief, who said he couldn't say who was driving, and was scheduled to pick her kids up at daycare at 4:30 p.m. 
Williams said "nothing indicates Maddie left on foot or in another vehicle."
WATCH FULL INTERVIEW WITH MEGAN KINGSBURY
Winona police and the Fillmore County Sheriff's Office asked everyone in and around the highlighted areas to check all security cameras and doorbell cameras, walk their properties, check all buildings and call the Winona Police Department at 507-457-6302 with any information or tips.
Police are also asking that everyone in those areas to save any video footage from March 31 to April 1, "regardless of if you see something or not," Williams said.
SCHOOL SUICIDE: MOTHER OF 11-YEAR-OLD DISCOVERS OMINOUS CELLPHONE RECORDING 
On Friday, a massive search effort that included law enforcement, family and friends, and over 700 volunteers scoured the 120,000 acres mapped out by police. 
That includes nearly every type of geographical terrain along the Mississippi River, which includes several lakes, swaps, flat farmland, hills or mountainous areas and woods, which complicates the search.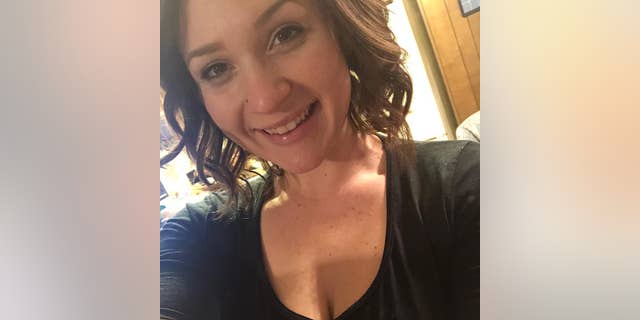 "It's a lot of land to cover, and a lot of different terrain to cover. It's been difficult because of that," Megan said. "It's like, well s***, she can be anywhere."
Police said resources have been brought in to deal with every type of terrain. 
BUS DRIVER 'WON'T TAKE BACK' PROFANITY-LACED RANT AT STUDENTS CAUGHT ON CAMERA
"There's been divers looking in the waters, people scouring the plains and trucking through the woods, law enforcement on ATVs and horses," Megan said. 
Web sleuths and online theorists are already speculating on what happened to Madeline or where she is.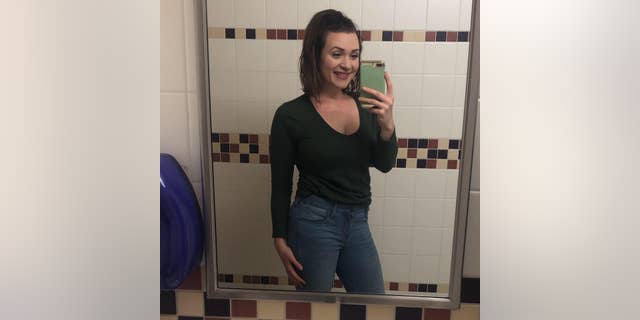 Megan said she and her family are blocking all that out and are asking the public to keep the focus on finding Maddi.
Among the speculation surrounds the father of Madeline's children, who told law enforcement that he was with Madeline until about 10 a.m. on March 31 and "returned later that day, and Maddie was not home," the police chief said.
POLICE ON 1989 COLD CASE TEAR DOWN PRIME SUSPECT'S HOUSE
Screenshots of a Facebook post that he purportedly wrote said he was with Madeline until 10:30 a.m. the day she went missing, left to run errands, and that she was gone by the time he returned that afternoon.
That post has since been deleted or can't be viewed. He was noticeably absent during Wednesday's press conference.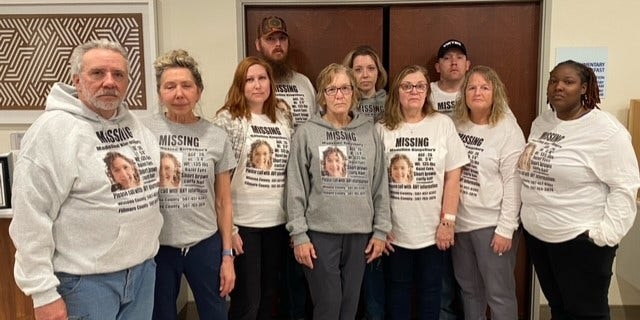 Police have said, at this point, there is no suspect in Madeline's disappearance, and Megan didn't get into questions about the children's father or the online theories.
"There's a lot of speculation, of course, with people coming up with theories and asking us a lot of questions that we can't answer," Megan said. "We just want to keep the focus on finding her. We're asking people keep their eyes and ears open."
The family is offering a $50,000 reward for anyone who has information about Madeline's disappearance. 
"The children need their mother. We need our daughter, our sister, our aunt, our best friend back," Megan said.
Note: You can use @chatbot mention tag to interact with ChatGPT language model in comments. Neither your comment, nor the generated responses will appear in "Comments" or "News & Views" streams.