THE AMERICA ONE NEWS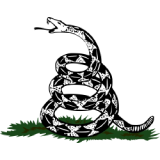 Nov 29, 2023  |  
0
 | Remer,MN
Sponsor: 
WISH-TEXT.COM
 Personalized AI Greeting and Sympathy Cards for the Social Media.
Sponsor: 
WISH-TEXT.COM
 Personalized AI Greeting and Sympathy Cards for the Social Media.
---
---
House Republicans are pressing the National Institutes of Health (NIH) for answers after the agency funded research experiments they say could result in a "supercharged" monkeypox virus. 
In a letter to acting NIH Director Lawrence Tabak, House Energy and Commerce Committee Chair Cathy McMorris Rodgers, R-Wash., and two subcommittee chairmen are demanding that the agency turn over documents and information regarding a government-funded experiment that reportedly involves swapping monkepox genes with a deadlier version of the virus. The lawmakers want to know whether this project was approved by the Department of Health and Human Services (HHS) review board tasked with oversight of research involving enhanced pathogens that could potentially cause a pandemic. 
This letter is a follow-up to an October 31, 2022, letter to which Republicans say the NIH never responded. GOP lawmakers accused NIH of "stonewalling" in a press release. 
"Based on the available information, it appears the project is reasonably anticipated to yield a lab-generated monkeypox virus that is 1,000 times more lethal in mice than the monkeypox virus currently circulating in humans and that transmits as efficiently as the monkeypox virus currently circulating in humans. The risk-benefit ratio indicates potentially serious risks without clear civilian practical applications," the Republicans wrote. 
FORMER CDC DIRECTOR SLAMS GAIN-OF-FUNCTION RESEARCH: 'PROBABLY CAUSED THE GREATEST PANDEMIC' IN HISTORY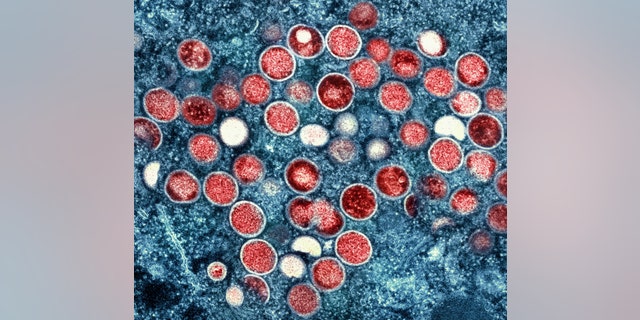 "Accordingly, this experiment would seem to involve risks reasonably anticipated to create, transfer, or use [potential pandemic pathogens] resulting from the enhancement of a pathogen's transmissibility or virulence in humans. Thus, under the circumstances, we are interested in learning whether this experiment was reviewed under the HHS P3CO framework used to review research proposals posing significant biosafety or biosecurity risks." 
The project leader is Dr. Bernard Moss, a veteran poxvirus researcher at the U.S. National Institute of Allergy and Infectious Diseases. An article in Science magazine described his efforts to learn the differences between two variants of monkeypox virus: clade 2, the West African variant that caused a global outbreak last year, and clade 1, which is believed to be deadlier and has caused outbreaks in the Democratic Republic of Congo for decades. 
Moss' research involves swapping the genes of the two variants, one at a time, to discover whether a specific gene in the clade 1 virus makes it deadlier. The Republicans want to know whether these lab experiments could artificially enhance the clade 2 variant. 
AFRICA'S CDC HOPES MPOX VACCINES WILL ARRIVE IN 'ANOTHER TWO WEEKS,' AFTER MONTHS OF SEEKING DOSES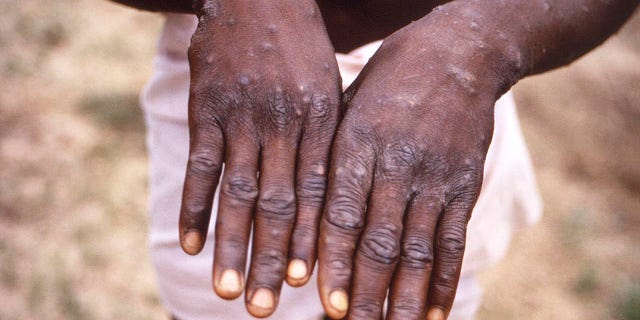 Such research, known as "gain-of-function," is highly controversial, because it involves extracting viruses from animals to artificially engineer in a laboratory to make them more transmissible and deadly to humans. Proponents say these experiments can help scientists understand the nature of viruses and develop new treatments and vaccines. Skeptics warn that gain-of-function experiments are one lab accident away from causing another global pandemic. 
Moss did not immediately respond to a request for comment. 
FOX NEWS POLL: MAJORITY SAYS BIDEN TRYING TO COVER UP ORIGINS OF COVID-19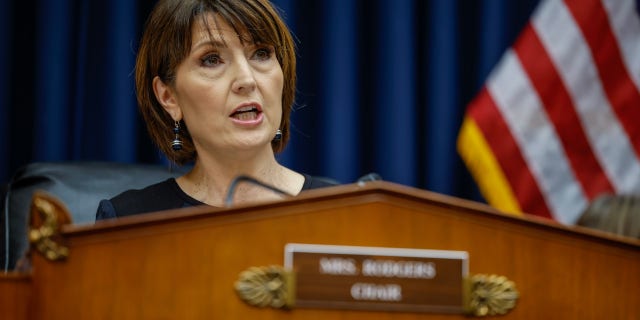 "Human disease associated with clade 2 or West African monkeypox virus infection is less severe and is associated with less than one percent mortality, whereas clade 1 or Congo Basin monkeypox infection has a 10 percent case fatality rate in unvaccinated persons," the Republicans wrote. "Because of its significantly greater lethality, clade 1 or Congo Basin clade monkeypox viruses are regulated as select agents by the Federal Select Agents Program. Entities that possess, use, or transfer this agent must comply with the HHS Select Agent and Toxin Regulations unless there is an applicable exemption or exclusion. 
"Thus," the letter continues, "under these regulations, it would appear the clade 1 monkeypox virus experiment is a restricted experiment that must be reviewed by the Federal Select Agent Program, and may be further reviewed by the Centers for Disease Control and Prevention's (CDC's) Intragovernmental Select Agents and Toxins Technical Advisory Committee (ISATTAC)." 
The Republicans want NIH officials and employees to testify about Moss' project and other related matters. They gave NIH an April 13, 2023, deadline to respond to their inquiry.