THE AMERICA ONE NEWS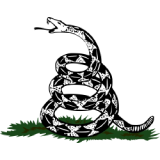 Nov 29, 2023  |  
0
 | Remer,MN
Sponsor: 
WISH-TEXT.COM
 Personalized AI Greeting and Sympathy Cards for the Social Media.
Sponsor: 
WISH-TEXT.COM
 Personalized AI Greeting and Sympathy Cards for the Social Media.
---
---
After Attorney General Merrick Garland appointing David Weiss as special counsel, many Republican lawmakers challenged the decision for Weiss' previous connection to the Hunter Biden investigation. On "Fox & Friends Weekend" Saturday, Rep. Mike Johnson, R-La., argued there is "good reason" not to trust the investigator and that the move from the Justice Department only furthers suspicions of a cover-up. 
REP. MIKE JOHNSON: We're all scratching our heads here. They're not hiding the ball anymore. We have good reason not to trust Mr. Weiss. You remember that over the course of about five weeks this summer, he changed his story three different times. First, he said he had all the power he needed for indictment and everything else he was working on and didn't need special counsel designation. A couple of weeks later, to fit Merrick Garland's narrative, he changed that tune and said, 'Oh, no, no, please, please do.' Then he changed his story again. It's back and forth. Remember, he's the one that negotiated the sweetheart deal to try to whitewash Hunter Biden's felony tax evasion and gun charges. This is someone who is in on it. We see, and the American people see, that there is a cover-up going on here. Merrick Garland's Department of Justice is guilty in this, and appointing Mr. Weiss does nothing but help fuel that fire.
PUBLIC TRUST WANES AS AG MERRICK GARLAND MISSES OPPORTUNITY FOR TRANSPARENCY: JONATHAN TURLEY
Attorney General Merrick Garland on Friday appointed U.S. Attorney David Weiss as special counsel in the Hunter Biden probe, as well as any other matters that arose or may arise from that investigation. 
Weiss is the federal prosecutor who has investigated the business dealings of Hunter Biden and brought charges against him in Delaware. His appointment as special counsel indicates that, contrary to Hunter's defense lawyers' claims, the Justice Department investigation into President Biden's son is not over.  
Weiss also faced backlash after announcing a probation-only plea agreement for Hunter Biden in July.
JAKE TAPPER QUESTIONS 'ODD' SPECIAL COUNSEL APPOINTMENT OF DAVID WEISS: 'MAYBE THE WHISTLEBLOWERS WERE RIGHT'
Rep. Johnson is among several other Republican leaders questioning the Justice Department's decision. 
House Oversight Committee Chairman James Comer, R-Ky., called Garland's announcement "part of the Justice Department's efforts to attempt a Biden family coverup in light of [House Oversight Republicans'] mounting evidence of President Biden's role in his family's schemes selling 'the brand' for millions of dollars to foreign nationals."
Sen. Lindsey Graham weighed in on "America Reports" Friday, calling the appointment a "dumb political decision."
"The guy that wrote the plea agreement did it in a fashion to give Hunter Biden the biggest break maybe in American legal history. Does anybody in their right mind trust the Weiss team to continue to fairly and impartially investigate the Hunter Biden, Joe Biden matter? I don't," Sen. Graham said. "So you've changed the title, but the problem is still the same."
"This was a dumb political decision to try to solve a legal problem they've created for themselves. Nobody in America is going to buy that he becomes special counsel. All is well."
For more Culture, Media, Education, Opinion, and channel coverage, visit foxnews.com/media.
Fox News' Chris Pandolfo, Jake Gibson, David Spunt and Jessica Chasmar contributed to this report.