THE AMERICA ONE NEWS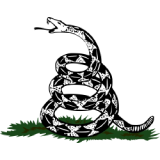 Nov 29, 2023  |  
0
 | Remer,MN
Sponsor: 
WISH-TEXT.COM
 Personalized AI Greeting and Sympathy Cards for the Social Media.
Sponsor: 
WISH-TEXT.COM
 Personalized AI Greeting and Sympathy Cards for the Social Media.
---
---
A former employee is blowing the whistle on conditions and activity inside a trendy Manhattan tourist hotel now housing migrants. 
Carlos Arellano, the former employee, said the Row NYC Hotel is a "free for all" as drugs, sex and violence engulf the hotel which is now one of the city's largest housing areas for migrants. 
On "Fox & Friends Weekend" Saturday, Arellano detailed a heartbreaking discovery where he claimed to have found a ten-year-old girl drunk in her hotel room with her parents nowhere to be found. He added it sadly is not a one-off incident.
"Every day, we find about ten kids alone in their hotel rooms, either drinking or doing drugs. Weapons will be in the room. But we're not allowed to go in there. We're not allowed to take anything from them. It's basically a free for all," Arellano said.
NEW YORK GOV. HOCHUL: OFFICIALS TRYING TO FIND 'WELCOMING' SITES FOR MIGRANTS IN NYC, SITUATION 'DESPERATE'
The Row is located in the city's theater district and was a popular tourist hotel. In light of the migrant crisis, the hotel is no longer open to guests and has become a dedicated migrant hotel for individuals who have completed the trek from the southern border to New York City.  
While he is no longer working at the Row, Arellano shared he and other workers experienced trashed rooms, violence in the street and multiple staff incident reports during his time there.
"Just a lot of people who are very there, they don't appreciate what they have. And they come here with the mindset of the way they live back at their home country and they think there's no rules or no laws to be followed here," he said.
Incidents involving children are also common occurrences like the young girl found intoxicated in a hotel room, Arellano claims. He said hotel staff has little they can do to help much less to identify the children or their parents.
He even shared employees are not sure if the children's parents are actually their parents because of "fake" documents.
"We find fake passports, fake Social Security cards, all kinds of fake documents in this hotel every day," he said.
NYC MAYOR ERIC ADAMS ASKS TO SUSPEND 'RIGHT TO SHELTER' FOR MIGRANTS
Arellano admitted he and other former coworkers felt endangered "every day" while working at the Row.
"A lot of former coworkers have reached out and are happy that I did the interview. And they're saying this place deserves to be shut down, that they fear for their life every day as well as I do," he said.
Despite the prevalence of dangerous activity, Arellano said they are few consequences, and if there are, often times, the migrants are simply reprocessed and sent to a different hotel or housing center.
"If they are kicked out of the hotel, they get sent to a processing center at Port Authority where they get given a second hotel," Arellano claimed. 
"So, say a husband decides to beat his wife up, he will get kicked out and they will just process him into a single men's hotel. So if you break the law, it's not 'we're going to report it to the proper authorities.' It's 'let's give you a second or third hotel room and you still stay in the city.'"
In a memo from the New York City Office of Management, reported by the New York Post, the city will spend an estimated $4.2 billion on costs related to migrants and asylum seekers that would be spent through June 30, 2023, and the end of fiscal year 2024.
At the Row specifically, it is costing taxpayers around $650,000 per night to house the migrants, ringing in around $500 per night per room. 
Fox News' Bailee Hill, Timothy J. Nerozzi and Andrea Vacchiano contributed to this report.