THE AMERICA FIRST NEWS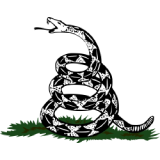 May 28, 2023  |  
0
 | Remer,MN
AM1.NEWS
The American Majority
The go-to-site for the news WE read. @am1_news
The go-to-site for the news WE read. : Created and operated in USA. Contact : support@am1.news : @am1_news
AM1.NEWS: The go-to-site for the news WE read : Contact: support@am1.news : Twitter @am1_news: The Internet of Us™ : AM1.NEWS
---
---
The horrific murder of three Florida teens has captured the attention of the nation after a Florida sheriff revealed two juveniles were arrested, and one other juvenile suspect remains on the loose in connection with the killings. 
Marion County, Fla. Sheriff Billy Woods lamented not only the loss of three young adults, but also the harm society is causing children who commit criminal activity. 
"We're just degrading every single day in our society in these great United States in which you and I live. It's degrading," Woods said on "Cavuto Live" Saturday. 
"The failure here is the fact that we do not get to the root cause; family, our schools, and even ourselves out here in society. We, in fact, are enabling everything in which they do just because we don't hold them accountable, just because we minimize their actions. We don't do them justice. We're doing them harm."
FLORIDA POLICE ARREST 2 JUVENILE SUSPECTS IN MURDERS OF 3 TEENS, HUNT FOR THIRD SUSPECT
Woods explained his blunt talk: "I'm just a simple man. I look at things as simplistic as possible. I don't believe in being politically correct. I don't believe in holding back. I know my community expects the truth, and that's what I give them." 
Three teenagers — a 17-year-old male and two 16-year-old females identified as Layla Silvernail and Camille Quarles — were shot and left for dead in the rural county north of Orlando sometime between March 30 and April 1.
The Marion County Sheriff's Office (MCSO) arrested two juveniles, one of whom is just 12 years old and the other 17, in connection with the triple homicide. A 16-year-old suspect is at large.
"This whole scenario is tragic," Woods told host Neil Cavuto. "There's nothing good in this entire scenario. You got six teens, which is ravaging not just my community it's ravaging every community across this nation where our youths are engaged in more criminal activity."
"I'm just a simple man. I look at things as simplistic as possible. I don't believe in being politically correct." - Sheriff Billy Woods
The most recent data from the Office of Juvenile Justice and Delinquency Prevention shows juvenile crime peaked in the mid-1990s and has steadily decreased through 2020. From 2020 on, however, there has been a noticeable spike in crime committed by and against young adults. 
According to the Wall Street Journal, as of January 2023, the number of children under the age of 14 committing murder is the highest it's been in nearly two decades. In Philadelphia, there were 81 juveniles killed by gunfire in 2021 and 2022 compared to 153 in New York City, a 6-year-high, and 16 in Washington D.C., a 56% increase from 2021. 
KENTUCKY LAWMAKERS PRESS FOR JUVENILE JUSTICE CHANGES
Juveniles arrested for shooting-related incidents also have seen a drastic increase. Philadelphia saw 117 arrests in 2022, 124 in New York City and 214 in Washington D.C.
Woods also touched on a nationwide issue of "wannabe gangs" where kids are engaging with violent activity at a young age.
"Everybody wants to ignore it or deny it. Every community's got them, no matter how big or how small. There is some form of a gang in their communities," Woods said. "They have no structure, but it's still a gang. It's a group of them that come together,...pounding on each of his chest and say, I'm better than you. You offended me. Going back and forth, It's there. Don't deny it. Face it. Embrace the suck and deal with it."
CRIMES COMMITTED BY KIDS ON THE RISE AS EXPERT WARNS HARSHER CONSEQUENCES NEEDED: 'THE PENALTIES AREN'T SCARY'
Woods argued that children who commit violent crimes need to be held accountable and called for parents and schools to take more responsibility in raising up children. 
"People think that we, like myself, are hard. We have hearts. I have kids. And I understand in these scenarios. But the fact is, we dance around the real issues," he said. "We want to focus on one thing that has no capability. I'm here to tell you the gun didn't knock on their door, walk in their room and say, 'hey, look, let's go kill somebody today.' They made a conscious decision."
Jack Brewer, the Jack Brewer Foundation founder, echoed these concerns on "Fox & Friends Weekend" Saturday.
"The sheriff [Woods] is right. We must start holding these children accountable," he said. "But more importantly, their parents. Where are the parents in America? Parents need to be held accountable for the actions of their children."
Woods and Brewer agreed that a practical solution to the violence among young adults is holding schools accountable as well as parents. 
"If the schools are held accountable, that means that these kids are going to be put in the juvenile justice system earlier. That means that these kids are going to be forced to respect their SRO officers," Brewer said. "That's the only way that we're going to see a change in our nation."
Woods added that America needs to return to its foundational values and seek a social restoration to help the nation's youth and fix the issue at its root cause.
"We need to go back to...our faith and our beliefs, back to our fathers that disciplined us. This is missing. It truly is. The foundation is there, but the walls have crumbled, and we need to build them back up."
Fox News' Audrey Conklin contributed to this report.
Note: You can use @chatbot mention tag to interact with ChatGPT language model in comments. Neither your comment, nor the generated responses will appear in "Comments" or "News & Views" streams.