THE AMERICA ONE NEWS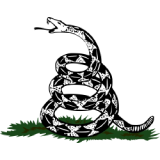 Nov 29, 2023  |  
0
 | Remer,MN
Sponsor: 
WISH-TEXT.COM
 Personalized AI Greeting and Sympathy Cards for the Social Media.
Sponsor: 
WISH-TEXT.COM
 Personalized AI Greeting and Sympathy Cards for the Social Media.
---
---
2023 is a historic year for The Walt Disney Company, marking its 100th anniversary of making movie magic. It's also a year that saw stunning box office failures. 
Disney's box office woes began in February with the release of Marvel's "Ant-Man and the Wasp: Quantumania," which had a $200 million production budget but earned only $215 million domestically and $476 million worldwide. That's less than the $519 million worldwide earnings from the first "Ant-Man" film in 2015 and the $623 million the second installment earned in 2018 (not adjusted to inflation). 
Next came the May release of the live-action remake of "The Little Mermaid," which earned a respectable $297 million domestically but greatly fell below expectations internationally, earning just $267 million overseas. The film had a $250 million budget.  Compare that to the 2019 live-action release of "The Lion King," which grossed a whopping $1.6 billion worldwide, more than a billion of that came from overseas (that remake had a $260 million budget). 
DISNEY STYLE PARTNERS WITH GENDER-FLUID INFLUENCER TO MARKET GIRLS CLOTHING: 'MINNIE IS ME'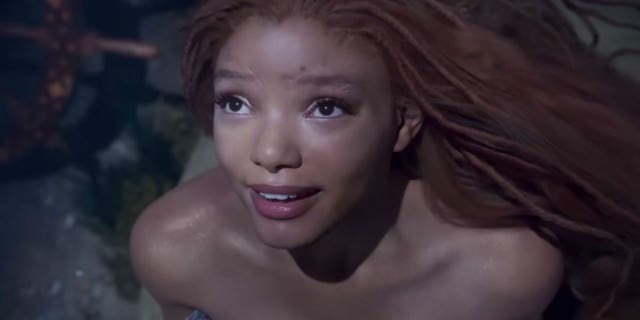 Following that was a summer of hell for the House of Mouse with three consecutive films that have greatly underperformed. 
First was the mid-June release of Pixar's "Elemental," which has struggled to reach the $150 million benchmark domestically with a $200 million budget and has made $425 million worldwide. That pales in comparison to the 2015 release of "Inside Out," which made $357 million domestically and nearly $860 million worldwide with a $175 million budget. 
Disney disputed the idea that "Elemental" is a flop, putting out a statement on August 7, saying, "The film directed by Peter Sohn crossed the $400 million mark at the global box office last week. Of that total, it's made $148 million domestically. That's about five times its domestic opening weekend haul, which is a rare accomplishment in a theatrical world that sees most moviegoers buy a ticket the opening weekend." 
Next came the late-June release of "Indiana Jones and the Dial of Destiny," which has been in theaters for nearly two months yet is still far short of the $200 million benchmark domestically and $400 million worldwide, making it virtually impossible for Disney to recoup its budget of nearly $300 million (doesn't include the marketing costs). Meanwhile, 2008's "Indiana Jones and the Kingdom of the Crystal Skull," which is widely considered the worst Indiana Jones film of the franchise, made over $300 million domestically and nearly $800 million worldwide with a $185 million budget. 
DOES DISNEY HATE ITS INVESTORS AND STOCKHOLDERS?
Third was the late-July release of "Haunted Mansion," which stumbled out of the gate earning just $46 million in its first two weeks despite its star-studded cast that includes Rosario Dawson, Owen Wilson, Danny DeVito, Tiffany Haddish, Jamie Lee Curtis and Jared Leto. The theme park ride-inspired remake has grossed less than $70 million worldwide so far and reportedly had a $150 million budget. Disney's 2003 predecessor starring Eddie Murphy, which was also considered a major disappointment, still grossed $182 million worldwide with a $90 million budget. 
Disney's only box office success this year was the May release of Marvel's "Guardians of the Galaxy Vol. 3," which earned a sizable $359 million domestically and a strong $845 million worldwide, making it the fourth highest-grossing film of 2023 in the U.S. so far and definitely recouping its budget cost of $250 million.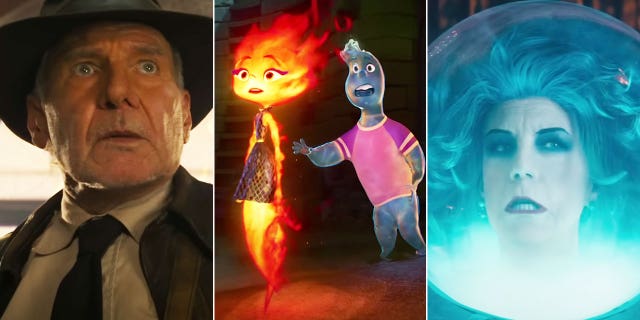 With five out of six theatrical releases from Disney this year resulting in financial headaches, it's prompted the familiar discussion of whether a lurch into so-called "wokeness" has been part of the problem.
"Whenever a studio sees revenue numbers that miss, they're forced to reexamine everything and look at the data and then ultimately make corrections," Hollywood PR crisis management guru Eric Schiffer told Fox News Digital. "They're not in the business of politics… I think they chose to be, to some degree, because they thought it was also a moneymaker. And in certain ways, there are cases in which it can be. But it also can backfire and bash them in the teeth. And you're seeing that with a swath of conservatives."
For several months, Disney drew ire from conservatives on various fronts from being a vocal opponent of Florida Gov. Ron DeSantis over the state's Parental Rights in Education law that forbids schools from teaching young children about sexual orientation and gender identity, the racial and gender ideology being incorporated in its content, to its theme parks stripping gendered language like greetings to "boys and girls" in the name of inclusivity. 
RESURFACED VIDEO OF 'SNOW WHITE' ACTRESS SPARKS CONTROVERSY OVER CHANGES IN DISNEY REMAKE: 'NO LONGER 1937'
Schiffer argued the "bad execution" of Disney's most recent films was a factor in the dismal box office results but added that questions about Disney's "foray into politics" and what critics perceive as "woke content orientation" potentially alienating conservatives are legitimate.
"For instance, you're seeing the parks are significantly down. And there's no question that there's an impact from conservatives in that respect," Schiffer told Fox News Digital. "We saw this with the NFL when a few years back, there was a kind of standoff over the concept of the flag and standing for the flag. And conservatives were alienated and they voted through turning off the TV set and not showing up games… [The] one thing Disney doesn't want to do is to get labeled in any direction, left or right, politically. And that's a concern for any brand that wants to serve a wide audience."
He later added, "I believe that Disney has created a war in the minds of some conservatives who have turned off to the brand because they view Disney as propagating a belief system or standing for a belief system that they don't agree with. Is it all conservatives? No. But is there a certain portion of conservatives who are being affected by this? Absolutely."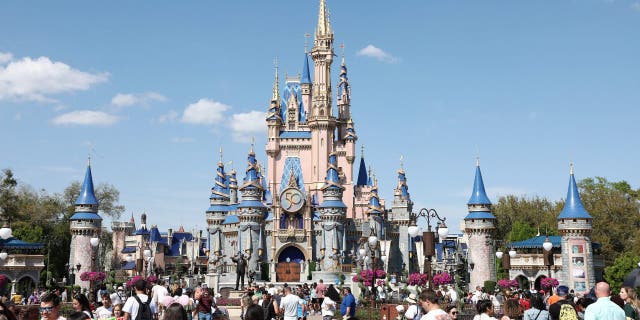 Michael Seifert, founder and CEO of the traditional values marketplace platform PublicSq., told Fox News Digital that Disney made the "fatal error" like other brands such as Target have in "frustrating the parent base," himself included. 
"A lot of times parents are generally live-and-let-live when you're talking to adults. So if you want to show that in adult entertainment and you want to show that in a movie targeted toward people that aren't minors, fine. But the minute you try to go and you try to indoctrinate or hyper-politicize, especially related to these social issues, your messaging toward the next generation of minors, parents aren't having it and they will not let their kids see [Disney] movies," Seifert said.  
"Any good parent will focus more than anything else on ensuring the safety, the security and the stability of the next generation. And I think Disney had to learn that the hard way… I was someone who would have been proud to take my daughter to a Disney movie, no longer. And I think that there are many, many, many more Americans like me that are in that camp," he added.
DISNEY CEO RESPONDS TO DESANTIS CLAIMS THAT THE COMPANY IS SEXUALIZING CHILDREN: 'PREPOSTEROUS AND INACCURATE'
Box office success doesn't just apply to big blockbusters. "Sound of Freedom," the Jim Caviezel-led drama from Angel Studios about child sex trafficking, grossed more money on its July 4 debut than "Indiana Jones" that was released just days prior and in a fraction of the theaters. 
"Sound of Freedom," which was championed by conservatives and relentlessly attacked by the liberal media, has made more than $167 million domestically, recouping its $14.5 budget by more than tenfold and becoming the 11th highest-grossing film of the year in the U.S. It is on pace to surpass "Indiana Jones" with American audiences. 
"When you have 'Sound of Freedom' with a much smaller budget well outperforming, the only thing you can look to is what were the messages of those two movies," Seifert said. "Because if this one had the budget of a Hollywood superpower and this one had a limited budget that was more built with the grassroots and it way outperformed… The only deductive reasoning we can come to is that there was a difference in message that landed with the audience to varying degrees of success. And Disney lost on this one."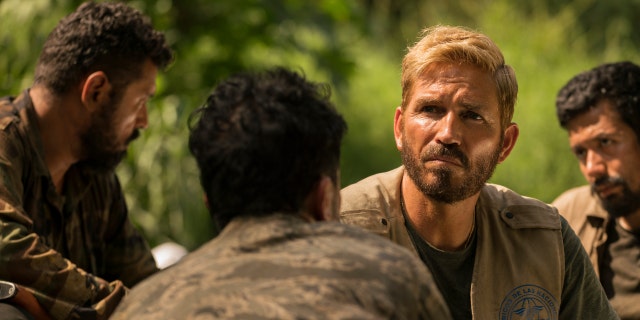 Gabriel Rossman, a UCLA sociology professor with an expertise in the entertainment industry, doesn't see wokeness as a driving factor in Disney's box office woes, if at all, telling Fox News Digital box office results are "enormously variable" and many things can be contributive including sequel and franchise fatigue, the reality that box office revenue hasn't reached pre-COVID levels, the landscape of on-demand and streaming platforms that have shortened the window of theatrical releases, and even luck. 
"I don't think that the Disney brand is so contaminated by [wokeness]," Rossman said. "Obviously there are cases where culture wars stuff hurts brands like Bud Light… I'm sure that there are some moviegoers who have that opinion and act on it… The real question is did that drive down box office by 1% or by 50%? And if I had to bet, it's much closer to 1% than it is to 50%."
ANHEUSER-BUSCH 'DOOZY' EARNINGS CALL SHOWS BUD LIGHT HONCHOS HAVEN'T LEARNED LESSON, EXPERTS SAY
To back his assertion, Rossman pointed to the success of Warner Bros.'s "Barbie," which has already made over $1 billion in the worldwide box office and is already the second highest-grossing film of 2023 in the U.S. behind "The Super Mario Bros. Movie." 
He said "Barbie" is continuing to thrive despite being "pretty woke" and having a "strong political statement" about feminism and the patriarchy. If the politics of the film was that toxic with moviegoers, Rossman argued its box office numbers would have "dropped like a stone" by the second or third weekend due to word of mouth. Instead, "Barbie" maintained its dominance.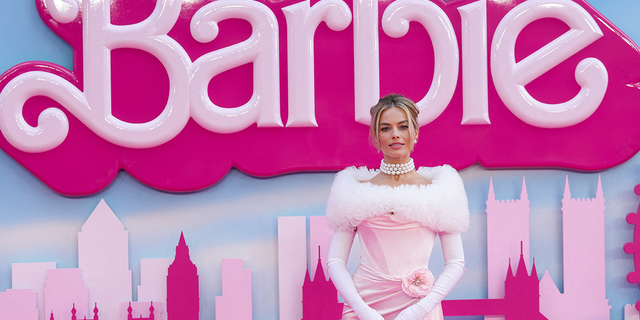 Disney's track record so far this year does not bode well for its upcoming films including the November releases of the studio's next superhero flick "The Marvels" and the animated musical "Wish."
And already causing controversy is the scheduled March 2024 live-action "Snow White." Unofficial set photos went viral showing six out of the seven dwarfs as being full-size, racially diverse actors including a woman, something critics dubbed as a "politically correct" remake of the classic 1937 film. Disney initially denied that the photos were from the set of its film, telling an outlet "The photos are fake and not from our production." The studio was then forced to backtrack, saying they did come from its production but were not "official photos." 
The film has faced further backlash based on comments made by its stars Rachel Zegler and Gal Gadot, who've boasted that their version of Snow White "won't be saved by the prince" and that she learns to become a leader.
NEW LIVE-ACTION 'SNOW WHITE' DUMPS SEVEN DWARVES FOR SEVEN MULTI-RACIAL, MIXED-GENDERED 'MAGICAL CREATURES'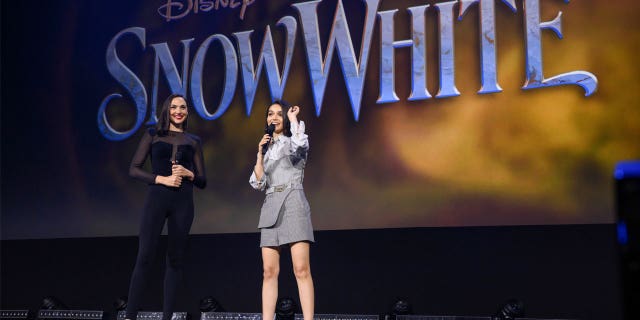 Despite all the negative headlines Disney has been generating, Schiffer predicted it will pivot because "at some point shareholders are going to demand correction."
"I suspect that you will see changes occur over the next six months to a year," Schiffer told Fox News Digital. "I think you'll see them play it more carefully in a way that doesn't alienate more audience members… And they can turn it around. They can win back conservatives."
Rossman, meanwhile, believes a course correction has less to do with Disney's messaging and more with the executives who are allowing their famed franchises to be "driven into the ground" by "churning out a lot of crap."
That said, he stressed that box office success could simply come down to "a roll of the dice."
"I think you want to keep in mind those big picture things so that you don't over-read any given set of events," Rossman added.
For more Culture, Media, Education, Opinion and channel coverage, visit foxnews.com/media