THE AMERICA ONE NEWS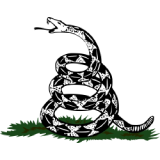 Nov 29, 2023  |  
0
 | Remer,MN
Sponsor: 
WISH-TEXT.COM
 Personalized AI Greeting and Sympathy Cards for the Social Media.
Sponsor: 
WISH-TEXT.COM
 Personalized AI Greeting and Sympathy Cards for the Social Media.
---
---
A "tall, skinny alien creature with greenish color" that was about eight to 10 feet tall was reportedly hiding behind a forklift in a Las Vegas family's backyard after a potential UFO crashed overnight April 30/May 1. 
"I looked at it in the eyes, and my body just froze like having sleep paralysis," a witness, who didn't give his name, said in a YouTube video. "He had a weird-looking face, big feet and big shiny eyes and a big mouth. 
"I can hear its loud, deep breathing and its stomach kept moving. He would just stare at me, and seconds later, I could move again."
He called 911 at 12:25 a.m. on May 1 and told the dispatcher that large creatures were in his backyard. "They're not human. 100 percent they're not human," he told the 911 dispatcher in an audio recording. "I swear to god it's not a joke. It's actually real."
MILITARY WHISTLEBLOWER GOES PUBLIC WITH CLAIMS US HAS SECRET UFO RETRIEVAL PROGRAM: 'TERRESTRIAL ARMS RACE'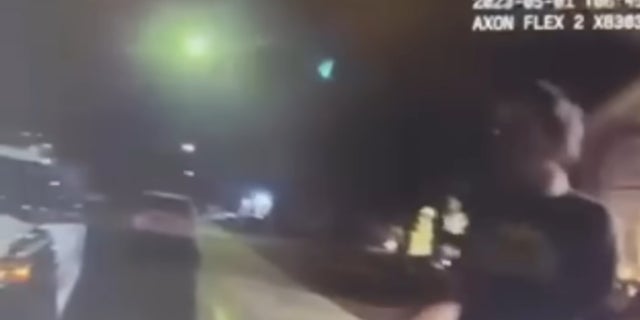 WATCH LAS VEGAS BODYCAM FOOTAGE
Las Vegas police followed up on the call after a different officer's bodycam - dated April 30, 11:50 p.m. - captured a glowing, green light streak across the sky from the top right corner until it appeared to crash and disappear in the distance. 
At least 21 people across eastern California, Arizona, Nevada and Utah reported seeing the glowing, green light, according to the American Meteor Society.
PENTAGON DENIES SECRET UFO RETRIEVAL PROGRAM AFTER WHISTLEBLOWER BOMBSHELL 
A witness, who was seen in theresponding officer's bodycam, told his story in a YouTube video under the username Alien Society51 and shared pieces of the bodycam footage, a neighbor's doorbell camera that captured the loud bang and aftershock and a picture of a "perfect" circle in his backyard purportedly left behind the aircraft. 
The witness said he and his brother were working on his car in their backyard around midnight on May 1 when he heard something fall from the sky.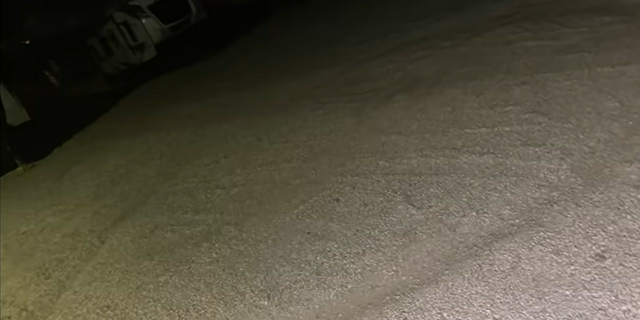 "I turned around and saw a big light falling from the sky and moments after, I felt a big impact and a bang … when the impact happened, it was like a shockwave," he said. 
"It was all blurry. Not my vision, only the backyard, and I heard thousands of footsteps around me. A couple seconds later, the footsteps were gone."
ALIENS 'HAVE BEEN ON EARTH A LONG TIME': STANFORD PROFESSOR
He called 911, and the recording was released to the media. 
"There's like an 8-foot person beside it and another one is inside, and it has big eyes and it's looking at us, and it's still there," he told the dispatcher, who asked if this was on his property.
POSSIBLE ALIEN WITNESS EXPLAINS WHAT HE SAW 
"In my backyard. I swear to God this is not a joke. This is actually … we're terrified," he responded. 
The dispatcher clarified what the emergency call was about: "So there's two people, there's two subjects in your backyard?"
FOOTAGE OF UFOS OVER CONFLICT ZONES SEEN FOR FIRST TIME: 'THIS IS DEVASTATING'
"Correct and they're very large. They're like 8 foot, 9 feet, 10 foot. I dunno, they look like aliens to us," the caller said. "Big eyes. They have big eyes. Like, I can't explain it, and big mouth. They're shiny eyes and they're not human. They're 100% they're not human."
A responding officer is seen in the bodycam footage asking what the witnesses saw and told them his partner saw the same thing.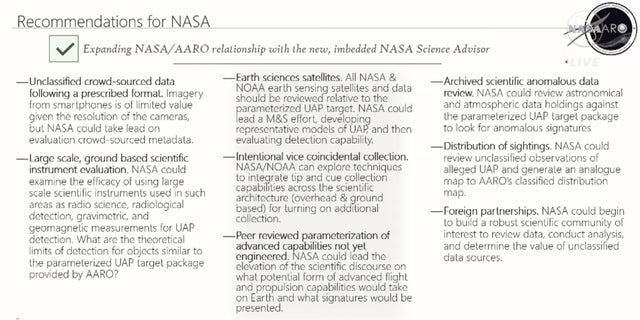 George Knapp, a renowned journalist who has broken some of the biggest UFO-related stories, told Fox News Digital that he's spoken to the family over the last four weeks and "didn't detect a hint of a hoax."
"Metro police took it seriously. The officers who respond to the 911 call interviewed the three witnesses and found them to be sober and credible," Knapp said. "They searched the backyard, looked for physical evidence, canvassed the neighborhood for more witnesses, then returned day later for a follow-up.
"We had multiple conversations with the family over the past four weeks and didn't detect a hint of a hoax. But what really happened? We don't know."
And authorities still don't know what exactly crashed in Las Vegas that night, but there's evidence that something happened. 
"I know some people are not going to believe this," the witness said in the YouTube video. "But this is what happened to me."