THE AMERICA ONE NEWS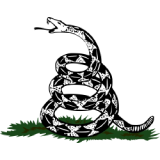 Dec 9, 2023  |  
0
 | Remer,MN
Sponsor: 
WISH-TEXT.COM
 Personalized AI Greeting and Sympathy Cards for the Social Media.
Sponsor: 
WISH-TEXT.COM
 Personalized AI Greeting and Sympathy Cards for the Social Media.
---
---
On Friday, nine-time MLB All-Star Clayton Kershaw announced a "relaunch" of another themed day at Dodger Stadium — Christian Faith and Family Day.
"Excited to announce the relaunch of Christian Faith and Family Day at Dodger Stadium on July 30th," Kershaw wrote in a tweet. The Dodgers later confirmed the event and said more details will be released at a later time.
"Join us at Dodger Stadium on 7/30 for Christian Faith and Family Day. Stay after the game to celebrate and be part of a day of worship." the Dodgers official Twitter account wrote. "Stay tuned for more details."
The announcement comes after the Dodgers invited, then uninvited, and then re-invited the Sisters of Perpetual Indulgence. The group is self-described on its website as a "leading-edge order of queer and trans nuns."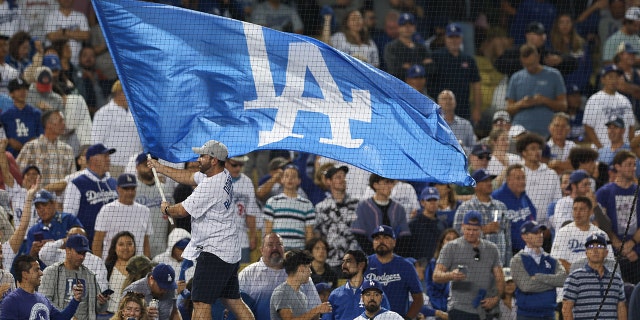 They were initially slated to participate in the Dodgers LGBTQ+ Pride Night, and were set to receive a Community Hero Award at the June 16th game.
Earlier this month, the team decided to rescind the invitation due to backlash.
"Given the strong feelings of people who have been offended by the sisters' inclusion in our evening, and in an effort not to distract from the great benefits that we have seen over the years of Pride Night, we are deciding to remove them from this year's group of honorees."
DODGERS RE-INVITE ANTI-CATHOLIC GROUP TO PRIDE NIGHT AMID UPROAR
That decision was walked back the next day after LA Pride announced that it would no longer be participating in Pride Night.
"After much thoughtful feedback from our diverse communities, honest conversations within the Los Angeles Dodgers organization and generous discussions with the Sisters of Perpetual Indulgence, the Los Angeles Dodgers would like to offer our sincerest apologies to the Sisters of Perpetual Indulgence, members of the LGBTQ+ community and their friends and families," the organization said.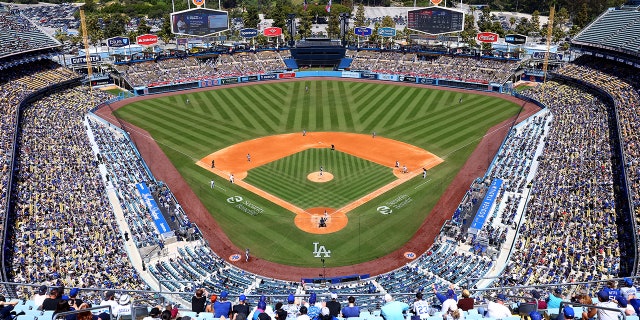 Florida Sen. Marco Rubio also chimed in, saying the group "mocks Christians through diabolical parodies of our faith." Rubio added that "baseball has always been tied to our nation's values, at the heart of which is faith in God," in a letter he sent MLB Commissioner Robert Manfred.
In addition to the upcoming Pride Night, the Dodgers will now plan an event focusing on the Christian Faith. 
"More details to come – but we are grateful for the opportunity to talk about Jesus and determined to make it bigger and better than it was before COVID. Hope to see you on July 30th!"
The controversy surrounding the anti-catholic group continues, even in the midst of the "Christian Faith and Family Day," announcement.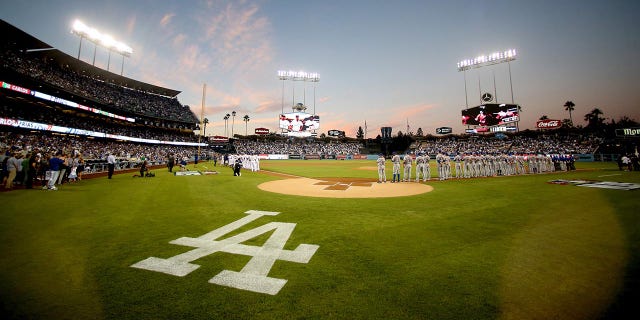 One of the nation's largest Catholic advocacy organizations, CatholicVote, responded to the Dodgers most recent announcement, labeling the event as a "band-aid" to what it views as a much larger issue.
"The Dodgers' announcement today is the equivalent of putting a Band-Aid on a gaping wound and in no way diminishes the harm and hurt caused by their plan to honor a vile anti-Catholic organization. Creating a "faith and family" event does not balance the decision to honor a perverted, fake "nun" group that exists to mock the Catholic religion," CatholicVote President Brian Burch wrote in a statement sent to Fox News Digital.
"In many ways, it emphasizes the contrast, and makes our case even stronger. It's hard to interpret this announcement as anything other than a public relations stunt intended to blunt the widespread national backlash that is only growing stronger. The Dodgers have one path forward: apologize and stop honoring hateful anti-Catholic organizations."
One Friday, CatholicVote sent a letter to the Dodgers announcing an upcoming ad campaign calling for a boycott of the baseball club.
CatholicVote President Brian Burch addressed the letter to the team's principal owner Mark Walter and CEO Stan Kasten.
"I represent the nation's largest lay Catholic advocacy organization," Burch wrote. "We are supported by millions of devoted Catholics across America who believe that the time-honored values of life, family, and freedom — which the Dodgers used to celebrate — are demonstrably good for America, and worthy of respect, not ridicule."
CatholicVote claims that it has prepared a $1 million advertising budget to encourage Catholics to boycott the team.
The Dodgers did not immediately respond to a request for comment.
Fox News' Timothy Nerozzi contributed to this report.