THE AMERICA ONE NEWS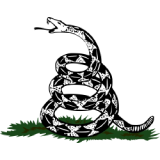 Dec 2, 2023  |  
0
 | Remer,MN
Sponsor: 
WISH-TEXT.COM
 Personalized AI Greeting and Sympathy Cards for the Social Media.
Sponsor: 
WISH-TEXT.COM
 Personalized AI Greeting and Sympathy Cards for the Social Media.
---
---
Find a penny, pick it up. Find a million more, and what are you supposed to do with them all? 
That is the coinundrum facing John Reyes, a realtor from southern California. While helping his wife clean out her father's Los Angeles home, the family found more than 1 million copper pennies stowed away in a cramped crawlspace.
The pennies were stashed in dozens of bank bags and are worth anywhere from $10,000 at face value to potentially much more, according to KTLA News. 
The family believes the 1900s-era home, once owned by John's father-in-law, Fritz, was used as a bed and breakfast. Fritz and his brother, both immigrants from Germany, had lived in the home for decades until Fritz passed and his brother moved away.
PIGS RUN LOOSE ON ST. PAUL-AREA HIGHWAY AFTER SEMITRAILER CRASH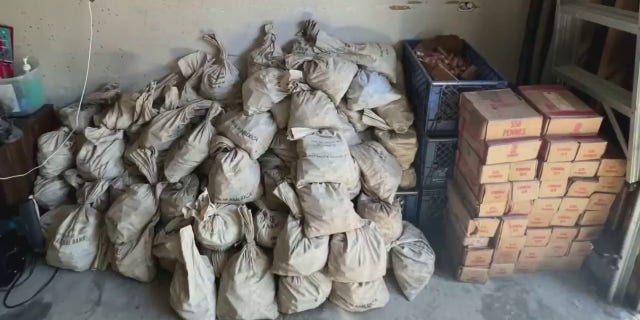 Since then, the family has been working to clean out the house and renovate it for modern use. But that's proved to be a difficult task.
"They kept everything," Reyes told KTLA, adding that it has taken several years to remove items of various levels of importance. 
He said the crawlspace was packed so tightly with stuff family members had to get on their knees to reach into its deepest corners. And that's where they made the centacular discovery. First they found loose pennies, once held by paper rolls that had long since disintegrated. Beyond the pennies were crates, boxes, and dozens of coin bags filled with an unknown amount of copper pennies from decades ago.
 "Some of the banks don't even exist anymore," Reyes said. 
REDDIT USER'S NEIGHBOR FREQUENTLY LETS HIS GUESTS PARK IN HER DRIVEWAY – SO SHE DID THIS TO STOP THE ISSUE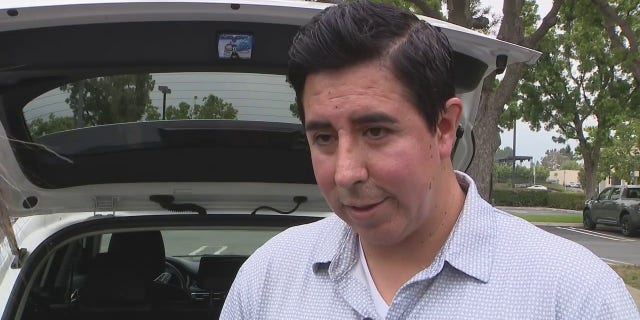 The family grabbed handfuls of pennies and had them tested, confirming they were made of copper. 
Modern pennies are made of copper-plated zinc. The U.S. Mint began making zinc pennies in 1943 because copper was needed for World War II, and since 1982 that has been the standard.  
Based on the weight of the bags, the family estimates they found around 1 million pennies. But cashing in on that value has proven difficult.
Reyes told KTLA he initially wanted to take the pennies to Coinstar, but then thought better of it after remembering there's an 8% fee to use that service. They started to contact banks but were told there were far too many coins for their vaults to handle. Besides, somewhere in the dozens of coin bags might be a rare coin worth millions by itself.
NEWLYWEDS SHAMED BY SOCIAL MEDIA USERS FOR ADVERTISING VENMO USERNAME ON CAR WINDOW: 'WHY NOT?'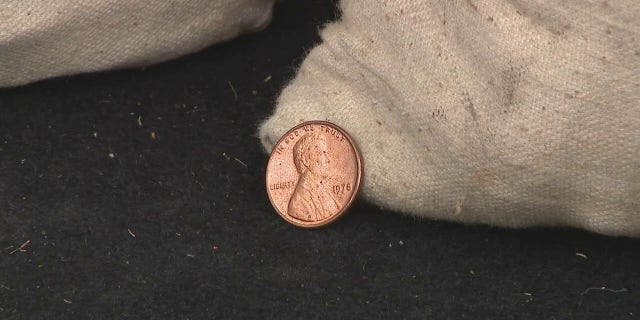 "You see all these stories of people finding pennies worth $2 million," Reyes said. 
Getting the coins out of the house was its own ordeal. "Literally bag-by-bag, we had to take them out of the basement, up the stairs, and into the trucks … it took hours," Reyes said. "It took a whole day just to get them out of the crawlspace."
The family loaded the bank bags onto two trucks, which were so heavy the trucks' suspensions were visibly stressed, forcing them to drive in the slow lane from Los Angeles back to Reye's home in Ontario. 
Now, after months spent trying to sort through the pennies, the family wants someone else to deal with them. They've put the hoard on sale on OfferUp, a popular resale app and website, with an asking price of $25,000. 
"The value is in the uniqueness," Reyes said. Though the family has received piecemeal offers, no one has yet tried to buy the full stash. 
Potential buyers be aware: You'd be responsible for picking them up.