THE AMERICA FIRST NEWS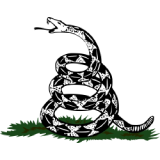 May 29, 2023  |  
0
 | Remer,MN
AM1.NEWS
The American Majority
The go-to-site for the news WE read. @am1_news
The go-to-site for the news WE read. : Created and operated in USA. Contact : support@am1.news : @am1_news
AM1.NEWS: The go-to-site for the news WE read : Contact: support@am1.news : Twitter @am1_news: The Internet of Us™ : AM1.NEWS
---
---
Activists and organizations are sounding the alarm that the RESTRICT Act, touted to stop foreign spying via apps like TikTok, will instead endanger basic American freedoms.
A bipartisan group of senators led by Sen. Mark Warner, D-Va., and John Thune, R-S.D., unveiled the RESTRICT Act on March 7. The legislation is meant to crack down on communications technology developed by foreign adversaries, like China and Russia, because of national security risks.
The RESTRICT Act gives the executive branch the power to "[enforce] any mitigation measure to address any risk" regarding a "current, past, or potential future transaction" with what is deemed to be a foreign adversary. It would also apply to taking action "to address any risk arising from any covered transaction by any person, or with respect to any property, subject to the jurisdiction of the United States," including "interfering in, or altering the result or reported result of a Federal election." The penalty for running afoul of this law could be up to "20 years" spent in prison. 
Many of the bill's detractors suggest that while it may be touted as a ban on TikTok, it would have far larger implications for civil liberties in the United States.
WHITE HOUSE GIVES FEDERAL AGENCIES 30-DAY DEADLINE TO DELETE TIKTOK FROM ALL GOVERNMENT DEVICES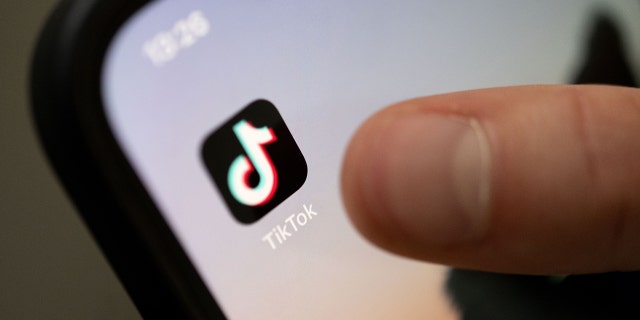 Sen. J.D. Vance, R-Ohio, wants to ban TikTok but shopped short of supporting the RESTRICT Act, citing comparisons to the Patriot Act. 
"I think we should ban TikTok. I'm a little bit more concerned with the RESTRICT Act," he said, according to Business Insider, noting that some people are "very worried that you're creating, effectively, a PATRIOT Act for the digital age."
Senator Rand Paul, R-Ky., who blocked a different bill to ban TikTok introduced by Sen. Josh Hawley, R-Mo. on Wednesday, also pointed to an article about the RESTRICT Act on Twitter that warned "The TikTok bill is a Trojan Horse. Prepare for the Patriot Act," by writing, "FACT." 
Others online warned about "domestic spying" and the government accessing personal devices.
State Freedom Caucus Network communications director Greg Price condemned the legislation as "absolutely terrifying" in a Twitter thread, warning, "It gives the government the ability to go after anyone they deem as a national security risk at which point they can access everything from their computer to video games to their ring light. This is a Patriot Act for the internet." 
MEDIA CONTINUES DEFENDING TIKTOK AS PUSH TO BAN APP MOUNTS: 'NO WORSE THAN OTHER SOCIAL MEDIA PLATFORMS'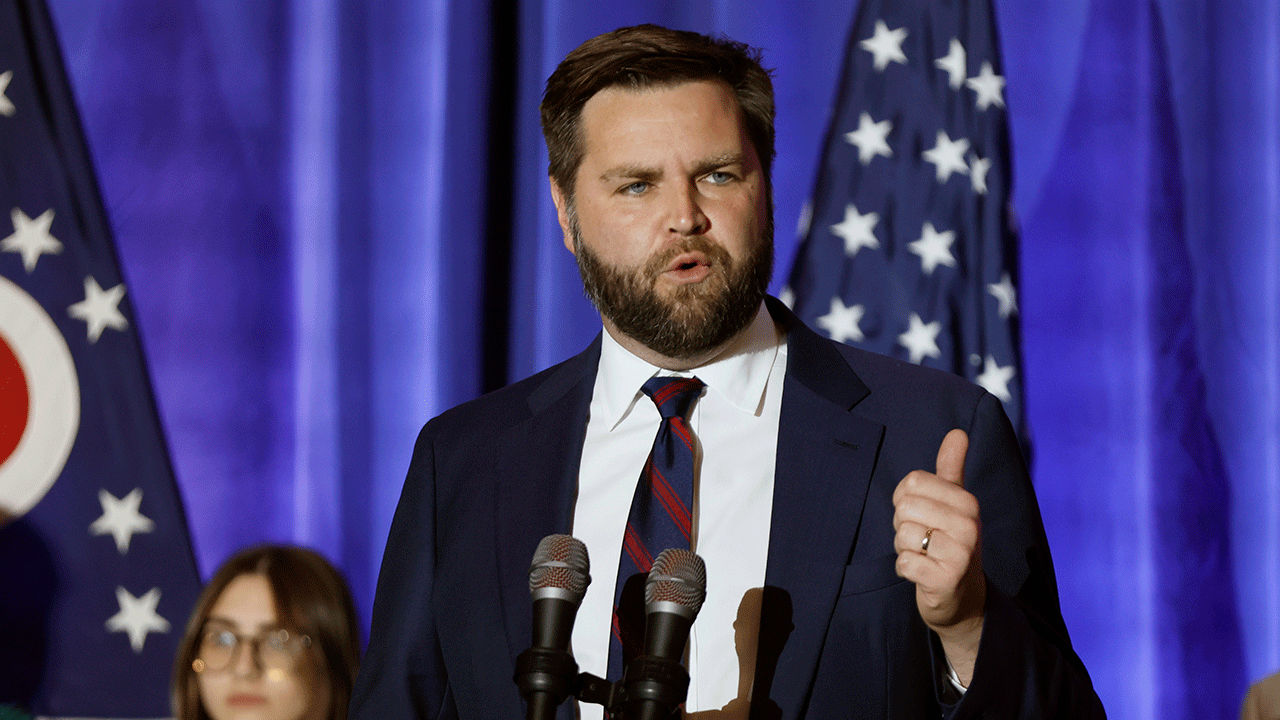 He continued, "Believe it or not, it gets even worse: If you find you in violation, they can put you in jail for 20 years, fine you $1M, and seize your property. They can also deem any foreign government an adversary without informing congress and everything they do is not subjected to FOIA."
He claimed further in the same thread that the political establishment is "trying to create the same system of domestic spying they did after 9/11 for the internet but on steroids."
Twitter CEO Elon Musk also provided comment after independent journalist Mindy Robinson tweeted, "The Restrict Act would allow the Feds access to all the data on our devices including Ring and home security apps…and it'll be a crime to use a privacy device."
Musk responded, "This deserves close scrutiny."
TIKTOK CEO FACES QUESTION ON CHINA'S HUMAN RIGHTS ABUSES
Representatives from political and civil rights organizations warned about the bill as well.
Spence Purnell, the director of technology policy research at The Reason Foundation, told Fox News Digital that the presidency would have massive new power to shut down "entire web servers, internet connection points, and specific apps" or even "entire companies or industries."
He said, "While the bill is supposed to target foreign adversaries, Americans should also be worried because portions of the bill could encapsulate American investors and firms The bill could allow a president to restrict the usage of any services labeled a threat, which could include domestic companies and services that have received foreign investment or have any sort of corporate ties to countries the president considers dangerous."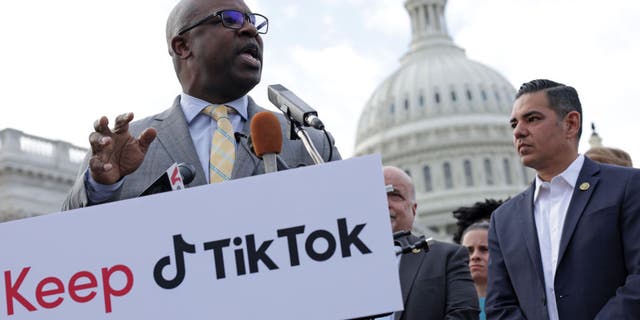 Heritage Foundation Tech Policy Center Director Kara Frederick emphasized that while TikTok may be worth banning, the RESTRICT Act could be disastrous.
"Congress is right to look at avenues to ban TikTok; frankly, Congress should have already banned the CCP spy app. Its data exploitation practices, privacy abuses, influence operations, and promotion of social contagions leave Americans vulnerable to the CCP," Frederick wrote in a statement to Fox News Digital. "There are far better bills – narrowly targeted to the specific TikTok threat – that don't raise the myriad of concerns stemming from the RESTRICT Act's language."
American Civil Liberties Union senior counsel Jenna Leventoff offered her take on the bill as well.
"The RESTRICT Act grants the Secretary of Commerce extremely broad new powers, with little oversight," the ACLU representative told Fox News Digital. "The bill's language is extremely broad and vague, and an expansive read could easily encompass measures that would have devastating consequences for a wide range of technologies and apps that people regularly use today to communicate and express themselves."
Leventoff also warned in a press release that action could be taken "to ban entire communications platforms, which would have profound implications for our constitutional right to free speech."
TOP TIKTOK LOBBYIST PREVIOUSLY ADVISED TECH EQUITY FIRM WITH CLOSE TIES TO HUNTER BIDEN
The RESTRICT Act's lead sponsors defended their legislation from critics.
"There's been a lot of misinformation about this overwhelmingly bipartisan legislation – a misinformation campaign that seems to be more rooted in fear of our growing momentum than it is in the actual substance of the bill," Sen. Thune said in a statement to Fox News Digital. 
"The bill targets foreign countries like China and Russia, and it protects American consumers from the threats posed by these adversarial nations. As it relates to Big Tech, I'll put my long record of fighting for accountability, transparency, and consumer empowerment up against anyone else's. That's why I'm proud to support the RESTRICT Act, which sends a clear and unequivocal message that these types of foreign threats cannot go unchecked in the United States," Thune added.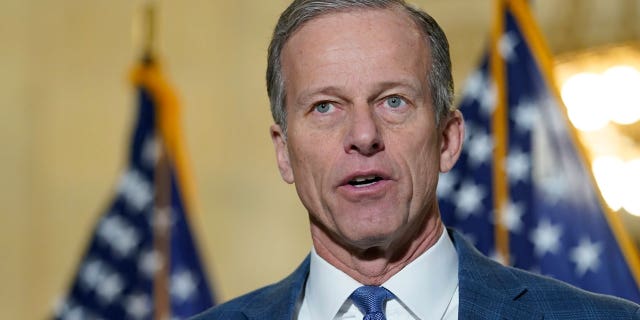 Sen. Warner's office pointed to his Friday Twitter thread in which he responded to several criticisms of the bill.
"MYTH: This bill allows unlimited surveillance by the U.S. government! Fact: Totally untrue," he wrote. "This bill doesn't give the government any power to track what you're searching! In fact, it is aimed at COUNTERING foreign surveillance from authoritarian nations." 
He added that the bill only applies to technology from "authoritarian regimes" like "China, Russia, Cuba, Venezuela, North Korea, and Iran."
Another "myth" Warner debated was that the legislation "criminalizes what you can say online." He went on to say, "The RESTRICT Act is focused on foreign corporations, not on users. The 1st Amendment protects Americans' right to share and receive information – and this bill doesn't alter that." 
POSSIBLE TIKTOK BAN INSPIRES RARE BIPARTISANSHIP IN CONGRESSIONAL HEARING: 'GOOD DAY FOR AMERICA'
He returned to this subject in a later tweet, "But it's actually even more specific than that. The RESTRICT Act only has the power to mitigate extremely high risk actions – like sabotaging U.S. tech, catastrophically impacting infrastructure, or interfering in our federal elections."
"Let me say it again: there are NO criminal penalties in this bill for your free speech," proclaiming, "I stand firmly with freedom of speech, and my bill doesn't affect or influence what Americans can say in any way, shape or form."

"This bill takes on big, systemic threats to our national security – not individual users," he added.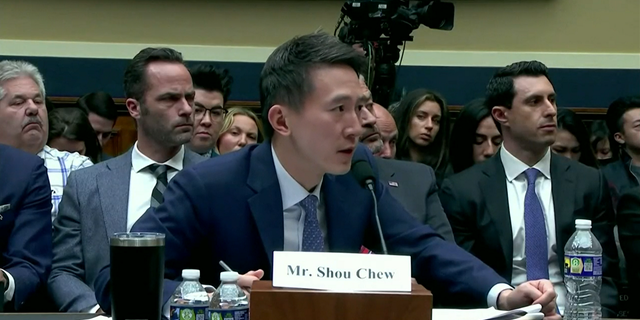 A Republican Senate aide familiar with the legislation rejected the idea that the bill could lead to spying on American citizens. 
"This is patently false," the aide told Fox News. "This is about foreign-adversary technologies like TikTok and WeChat, and the bill takes a holistic approach that tackles present and future threats so the United States doesn't have to play catch-up or Whac-A-Mole every time one of these platforms pops up."
Note: You can use @chatbot mention tag to interact with ChatGPT language model in comments. Neither your comment, nor the generated responses will appear in "Comments" or "News & Views" streams.